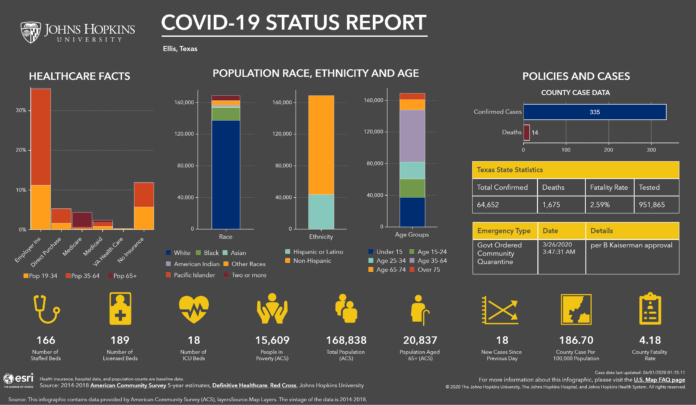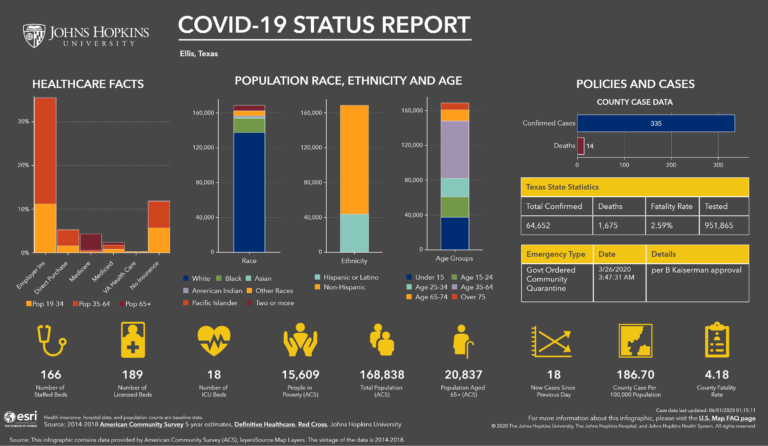 As of 6/1/2020 at 4 PM the Texas Department of State Health Services shows Ellis County has 88 active COVID-19 cases. They report the county has 215 recoveries out of 317 total cases. While the state of Texas reports 1,678 fatalities due to COVID-19, Ellis County reports 14 deaths. Number of COVID-19 tests conducted is 5,302 an increase of 25 from yesterday.
According to Johns Hopkins data, Ellis County has 335 confirmed cases and 14 fatalities. They do not have a breakdown by city on where the cases are located.
There are currently 231 of 254 counties In Texas with COVID-19 cases.
As of 10:10 PM this evening we have not received a press release from Ellis County. The last official update we received from them was yesterday when they reported eight new cases and five recoveries.