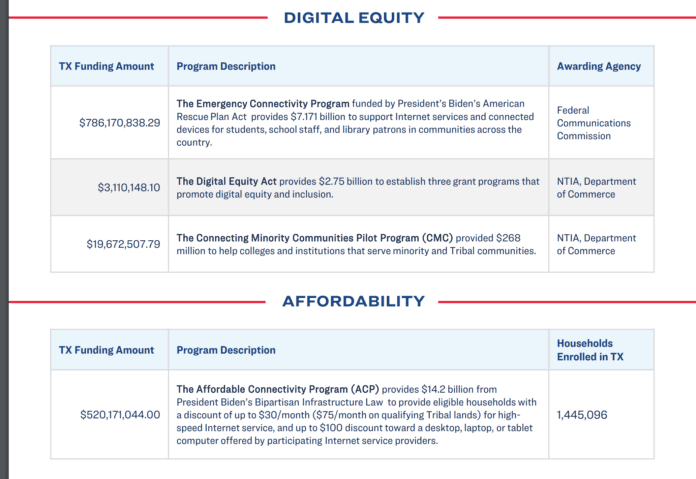 (AUSTIN) — Texas Comptroller Glenn Hegar today applauded the federal government's decision to provide a waiver for the Broadband Equity, Access, and Deployment (BEAD) program that will give potential applicants broader financing options.
The National Telecommunications and Information Administration (NTIA) recently released a waiver for the letter of credit (LOC) requirement in the BEAD Notice of Funding Opportunity (NOFO), which required applicants to provide a letter of credit from a bank as evidence that they have at least 25 percent of the grant dollar amount in a bank account.
According to NTIA, applicants now have several alternatives to the LOC, including the use of a credit union instead of a bank, the use of performance bonds and the possible reduction of their LOC obligation below 25 percent over time — in some cases as low as 10 percent.
"I am pleased NTIA has agreed to allow alternative ways for providers to comply with this requirement of the NOFO," Hegar said. "Stakeholders have noted that the LOC requirement may have an adverse effect on smaller providers and could prevent them from participating in the BEAD program. Texas needs providers of all sizes to be able to participate in this program if it's to be successful, and NTIA needs to continue to give us the freedom to build broadband infrastructure in Texas without needless restrictions."
For comprehensive program information, planning documents and deadlines, please visit the BEAD Program webpage on the Comptroller's website.