Still searching for that perfect gift for the Best Mom Ever? Take her to Waco for a wonderful weekend in the Heart of Texas. Waco is only 96.7 miles, or about an hour and a half south of Dallas, off Highway 35 South. We recently spent several days there, and I was amazed by all the new attractions. Although we were frequent visitors to Waco when our son attended college there, we didn't realize how much the city had changed–so much more to do now.
With a giant boost from Waco's best known residents, Chip and Joanna Gaines of Fixer-Upper and Magnolia TV fame, this central Texas city has become a favorite destination for shoppers. It's especially appealing to women shoppers, who come from across the country. Dining, window shopping, and actual buying adventures start at the bustling Magnolia Market at 601 Webster Ave. in the Silo District of downtown Waco.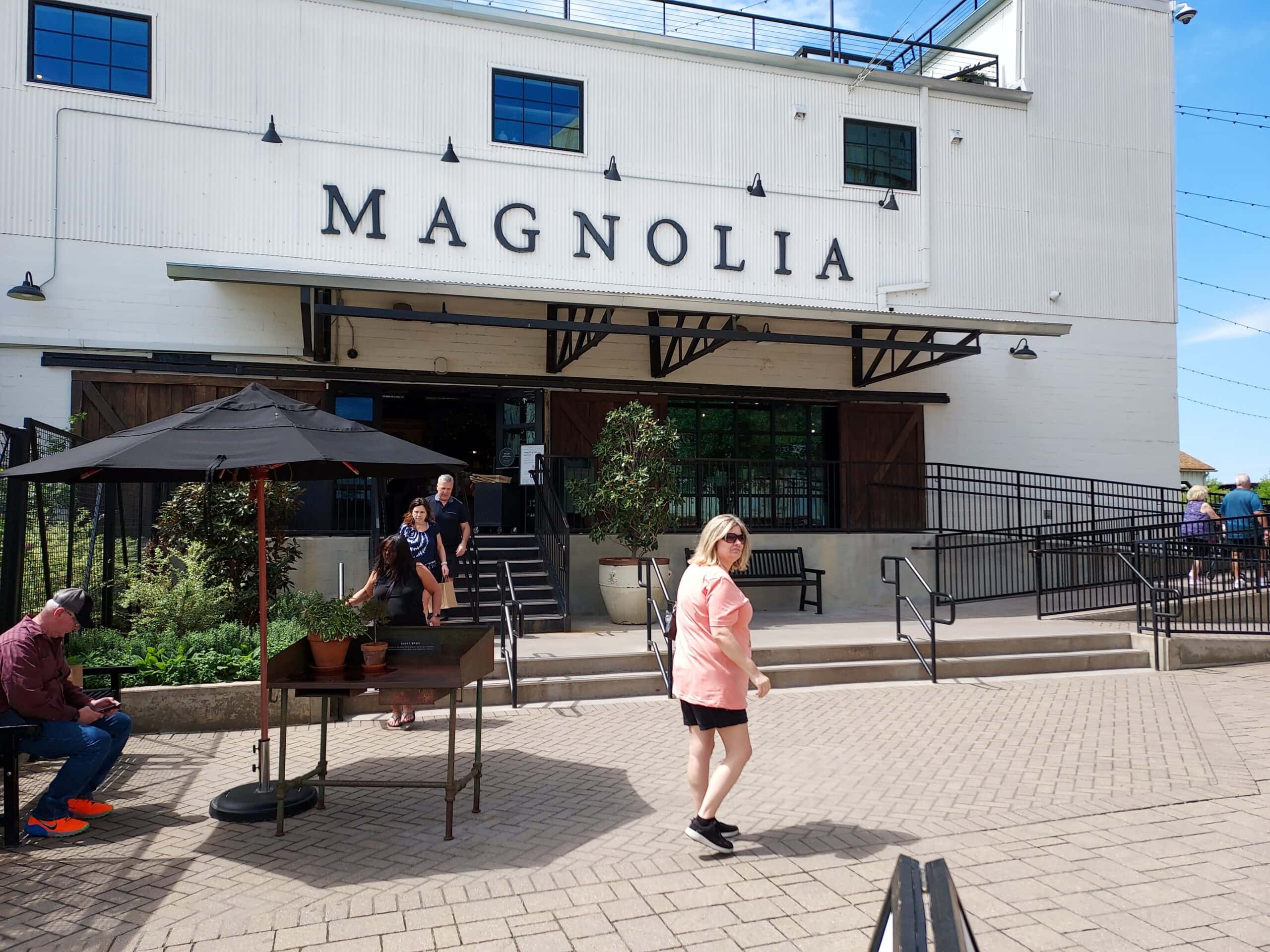 The Waco Convention Center offers a self-guided tour of the Magnolia Trail for Chip and Joanna Gaines' fans, which includes going by houses they've restored for the TV show. The Gaines now live with their five children on a farm just outside Waco, and operate Magnolia TV network along with Magnolia Market and other enterprises in town.
Magnolia Market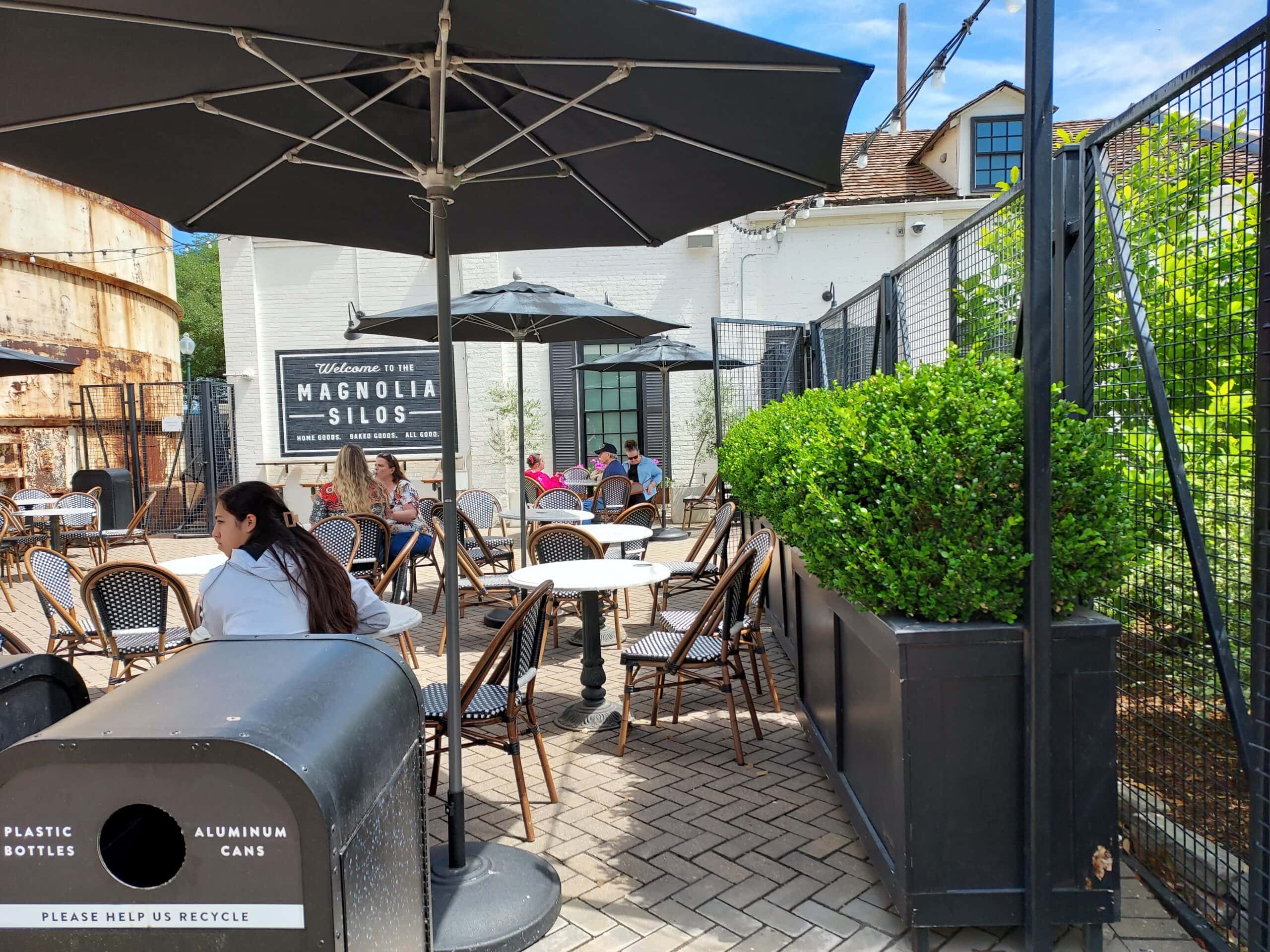 Visiting Magnolia Market is a one-stop destination that can easily occupy an entire day for a dedicated shopper. We spotted a few weary-looking men, sitting on benches outside the shops, reading the paper or just enjoying the sunshine while patiently waiting for wives or girlfriends to return. The shops at Magnolia Market offer anything and everything your mom (or you) might like, from lingerie to antiques to brand new kitchen gadgets. The area also offers a wide variety of dining and pedestrian friendly activities. A large grassy area was filled with kids and a few parents kicking balls or just chasing each other around.
Residence Inn by Marriott-Waco
We enjoyed staying at the Residence Inn by Marriott-Waco, only a few blocks away from Magnolia Market, the Silo District, and other downtown attractions like the Dr Pepper Museum. The inn is ideal for a weekend or even longer stays, with comfortable apartment-style living. Our unit had a fully equipped kitchen, separate living and dining areas, a King-sized bed, large bedroom and bathroom, with a desk for my laptop and two flat-screen TVs. Best of all, they serve a hot breakfast every morning in the dining area, and residents are offered a complimentary happy hour on Tuesday-Thursday. There's an indoor pool and exercise facility, and an exceptionally friendly and helpful staff.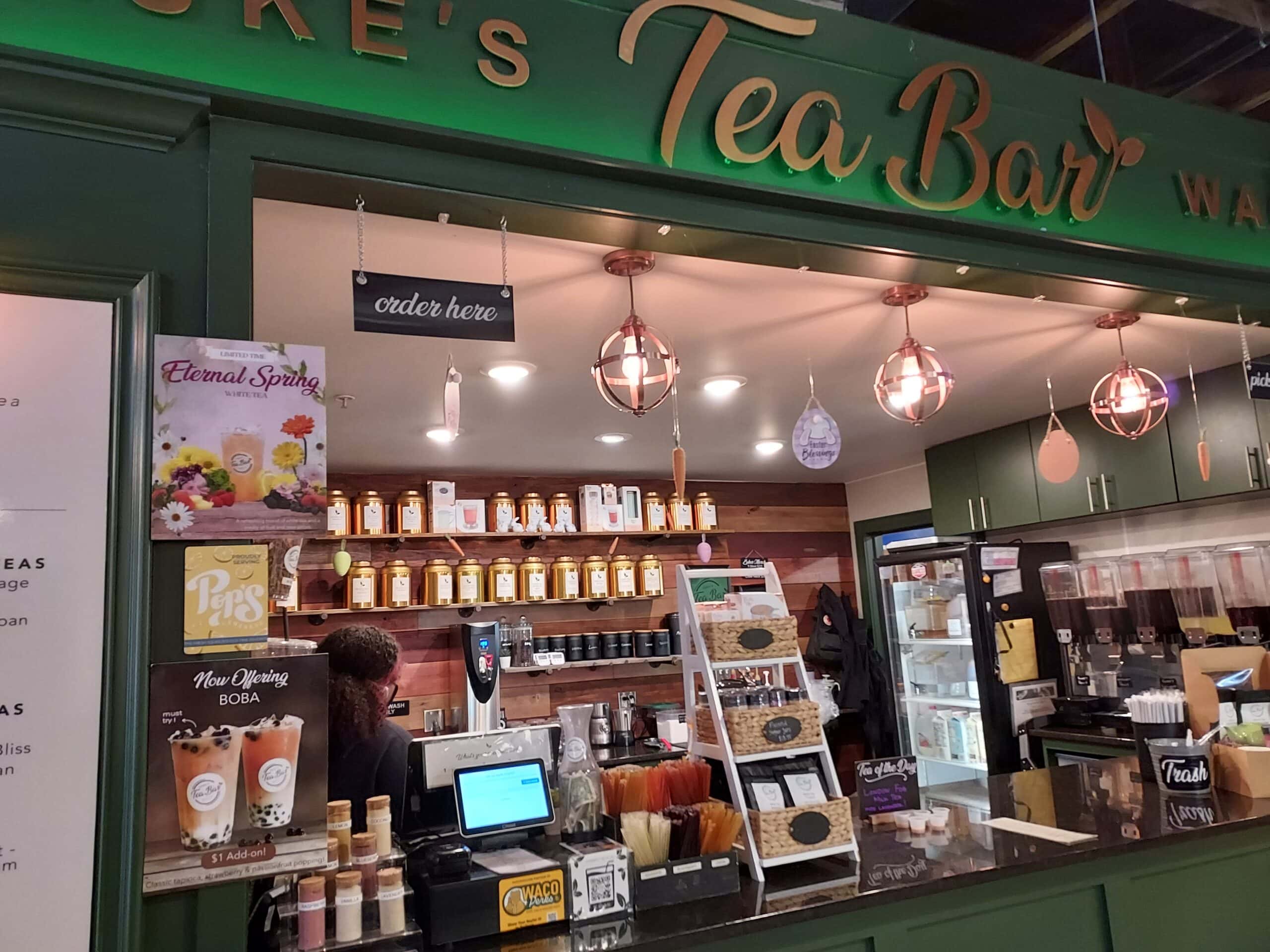 Union Hall in downtown Waco
Located in downtown Waco, Union Hall offers a unique dining experience, with a number of different cultures and cuisines under one roof. After wandering through a mind-boggling array of choices—ranging from Asian to Tex-Mex to burgers and wings, baked goods from Lollipops Sweet Treats, and cocktails from Sam's Bar, I enjoyed a delicious bowl of curry from Curry-Up and Wok This Way. I also tried a Lavender London Fog hot tea from Zuke's Tea Bar, while my husband ordered street tacos from Wacool Tacos & Tamales. No one needs to leave Union Hall hungry, since there's something to tempt even the pickiest eater in the family.
Waco is not only a great place for Moms, it could also be a fun family vacation destination. The city features beautiful parks, museums, and the Cameron Park Zoo. It also features Waco Lake with myriad water activities, as well as the Brazos River with boat rides and waterfront dining. Everyone in the family will enjoy touring the Dr Pepper Museum, within walking distance of the Silo District downtown.
The museum is dedicated to my husband's favorite beverage, Dr Pepper. Exhibits detail the origins of Texans' favorite soda with its 23 flavors, created by Waco pharmacist Charles Alderton in 1885. After touring the museum, be sure you visit the soda fountain café and souvenir store next door for ice cold soda fountain Dr Peppers and ice cream floats. They also sell memorabilia and six packs of Dr Pepper in bottles to go.
Texas Rangers Museum
My husband especially enjoyed our visit to the Texas Rangers Museum on I-35 North as we headed home. He's a retired history professor, and relishes learning more about these legendary lawmen at their museum. The only thing he enjoys more is educating others about history, so when a group of middle-school students toured the museum during our visit, I had to drag my professor away from explaining the exhibits to them. I felt bad since he was having such a great time, but knew he would have happily spent all day there.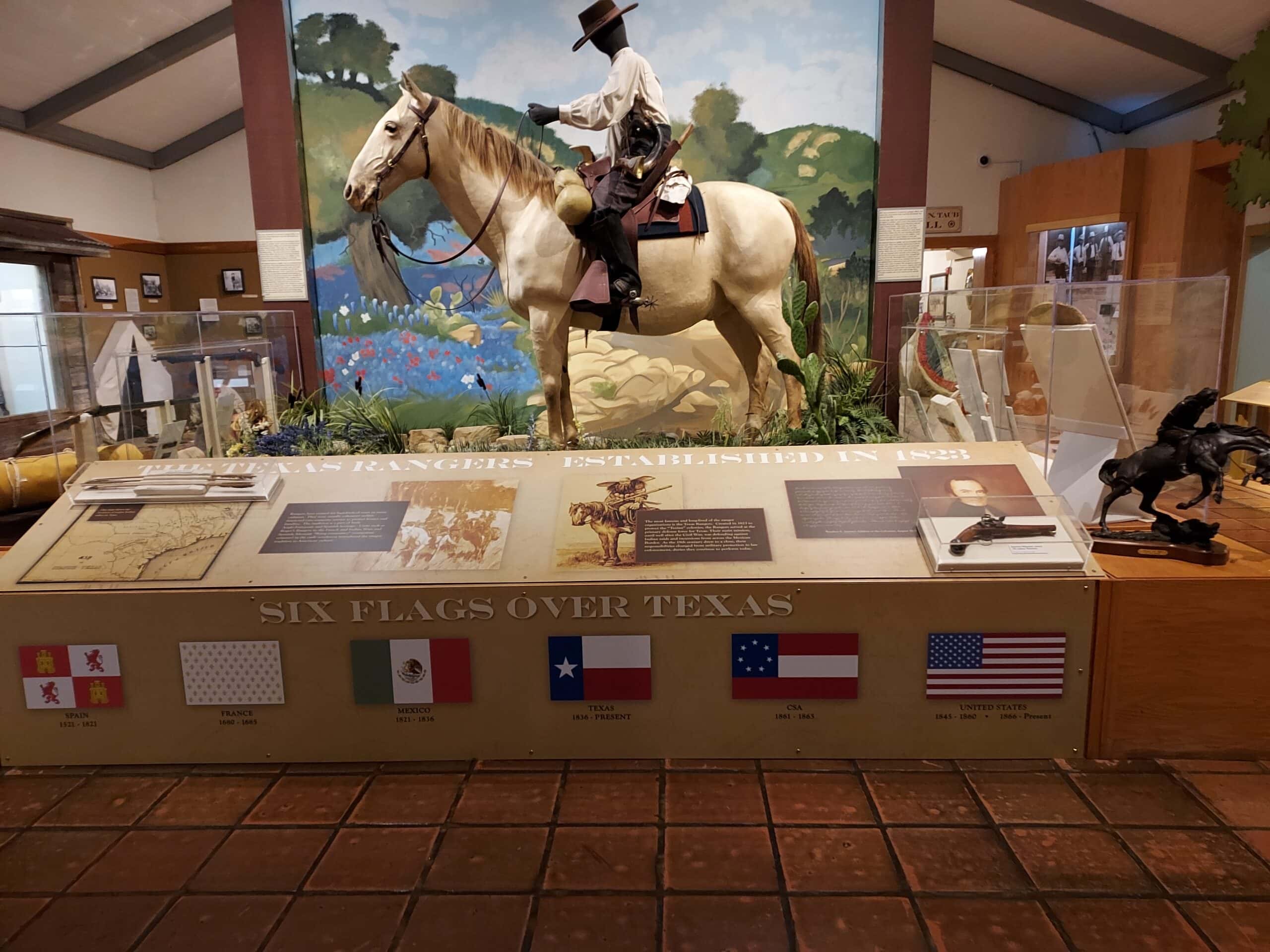 A trip to Waco would appeal to the men in your life as well, especially in the fall for football season. The city is packed when the Baylor Bears football team starts playing at their gigantic, state-of-the-art stadium. Better start planning that trip early, if you hope to score tickets!
For more information about Waco and its many attractions, please visit wacoheartoftexas.com.