DALLAS—Texas Department of Transportation officials and state and local leaders kicked off construction on The Southern Gateway corridor Wednesday. This marks the beginning of a four-year effort to rebuild and widen I-35E and US Highway 67 in southern Dallas County.
The ceremonial groundbreaking drew a number of officials; with Transportation Commission Chairman J. Bruce Bugg Jr. serving as host. Among the luminaries were Senator Royce West, Judge Clay Jenkins, Dallas Mayor Mike Rawlings and more Best Southwest representatives.
"This project, along with others we're building across the state, are part of Governor Abbott's directive to the Transportation Commission to ease traffic jams in our major metropolitan areas," said Chairman Bugg. "It is the reason [for] the Texas Clear Lanes initiative. To tackle congestion and cut commute times using these Texas voter-approved funds for non-tolled transportation solutions."
In 2014, Proposition 1 met the approval of 80 percent of Texas voters, as a result this funding gave the Texas Clear Lanes initiative life. In the same manner, in 2015 voters gave the nod for Proposition 7 ensuring that all Texas Clear Lanes projects are toll free.
"Today is a tangible result of what Texas Clear Lanes is all about," he said.


TxDOT to Rebuild/Widen Aging I-35E/US 67 Corridor
The $666 million, 11-mile Southern Gateway project includes $260 million in Clear Lanes funding. It includes two segments.
Segment 1 is the I-35E portion of the project which includes full reconstruction and widening to include five lanes. There will also be two reversible, toll free express lanes from Colorado Boulevard to US Highway 67.
Segment 2 includes the US Highway 67 portion that adds a third lane in each direction from I-35E to I-20. The existing concurrent US 67 HOV lane will be rebuilt to become one reversible express lane in the center median.
The project dates back to 2001 when TxDOT and local stakeholders met to address the needs of the aging corridor. The goal is to extend entrance and exit lanes, reconfigure/improve ramps and shoulders, and improve bicycle/pedestrian sidewalks and paths.
The project, which began in early 2018, is should see completion by late 2021. Contractors are Pegasus Link Constructors, Inc., a joint venture between Balfour Beatty and Fluor. They are the same contractor that built the Horseshoe Project in downtown Dallas.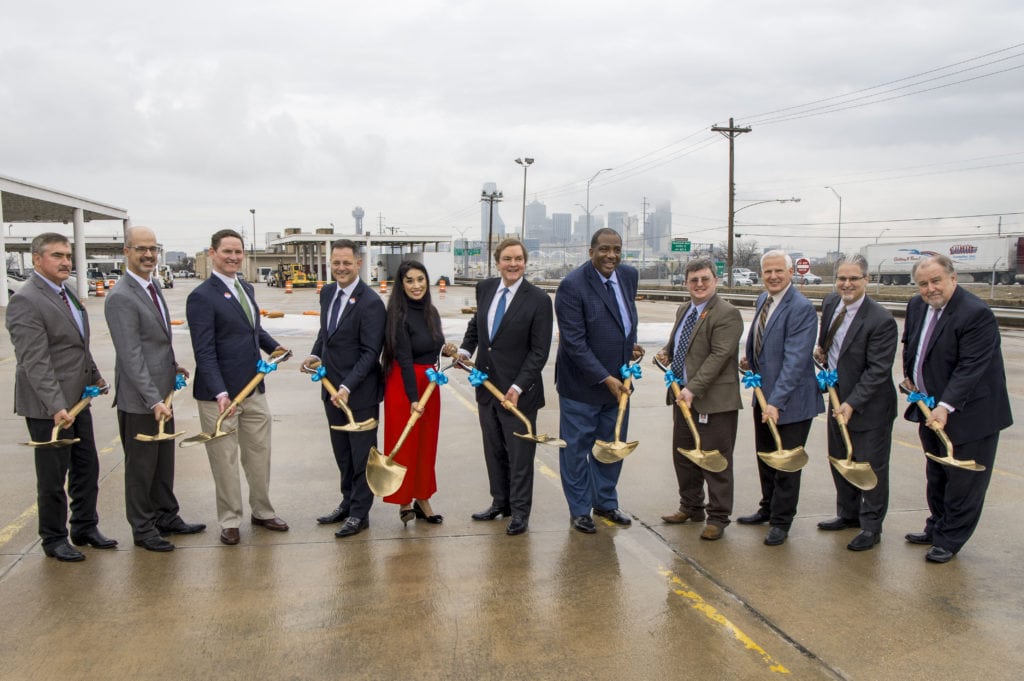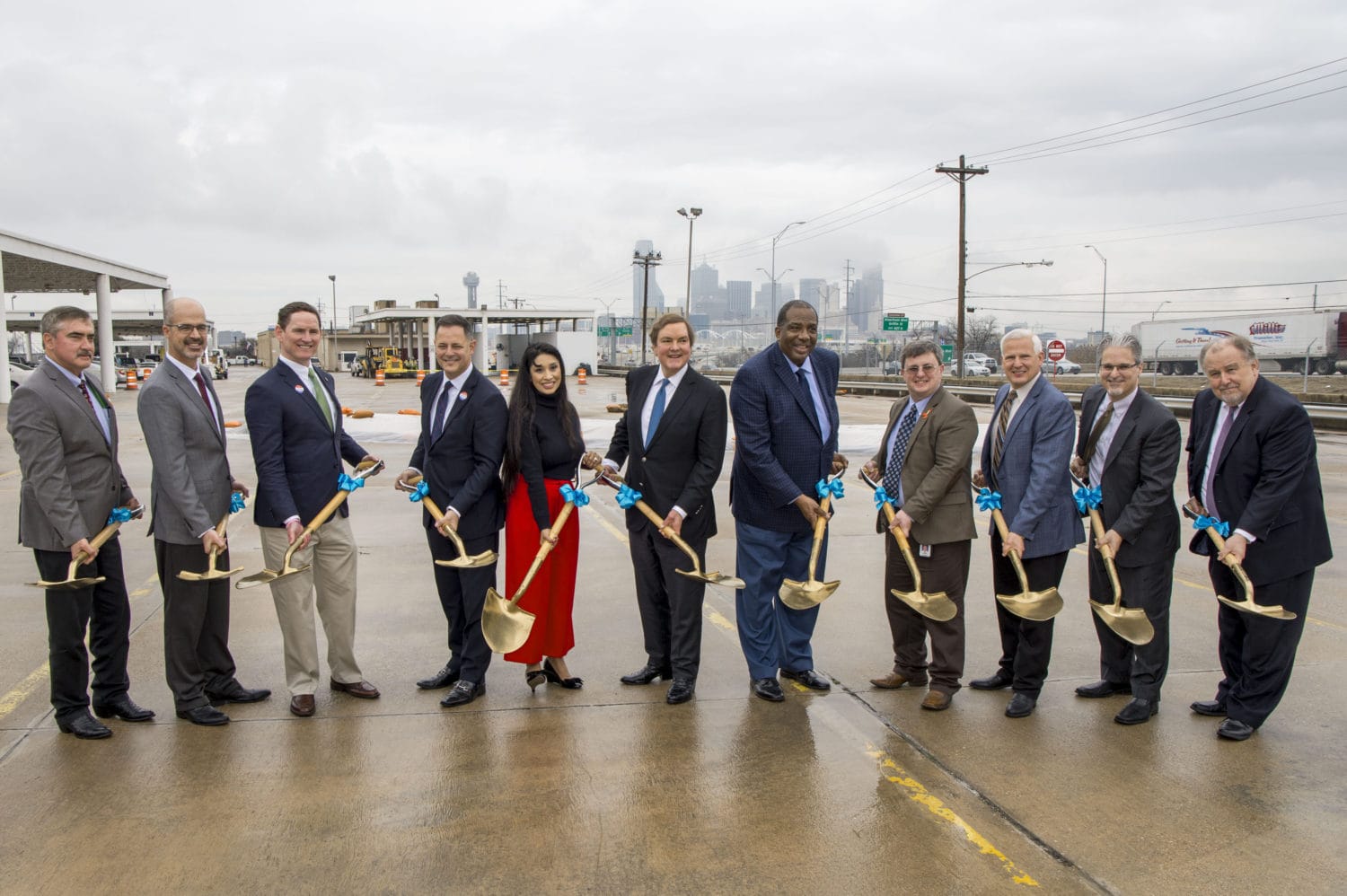 Officials Break Ground On TxDOT Clear Lanes Project
"Having been involved in this project since its inception well over a decade ago, it's great to see all the planning and hard work by local and regional transportation officials come to fruition. Because of their efforts, Southern Gateway was ready to go as soon as funding became available," said State Senator Royce West. "It is noteworthy also that public input was key in the decision for Southern Gateway to be a non-tolled project. The expansion of the I-35E and US 67 corridor through southern Dallas County will bring much-needed relief to the more than 180,000 drivers who travel to and from Dallas each day from the south," Senator West said.
The Southern Gateway project is the second Texas Clear Lanes project in Dallas County to start construction since 2015. The program includes more than 40 projects state-wide designed to improve mobility. The second Texas Clear Lanes project in Dallas County is the Lowest Stemmons Project.
"This project, in conjunction with the Lowest Stemmons project through downtown Dallas, are both desperately needed to ease congestion through our city," said Dallas Mayor Mike Rawlings. "Together, these projects will address some of the toughest congestion spots in the state."
The Lowest Stemmons Project is a 2.3-mile, $79 million project funded from the Texas Clear Lanes initiative. The plan hopes to ease congestion on I-35E from Interstate I-30 to north of Oak Lawn Avenue.
The project will leverage existing funding from the Texas Clear Lanes Initiative to provide roadway  improvements to the congested corridor. The project will tie in with the recently completed Horseshoe Project to the south.
For more information about the Southern Gateway Project, or to sign up for notifications, please go to www.thesoutherngateway.org.