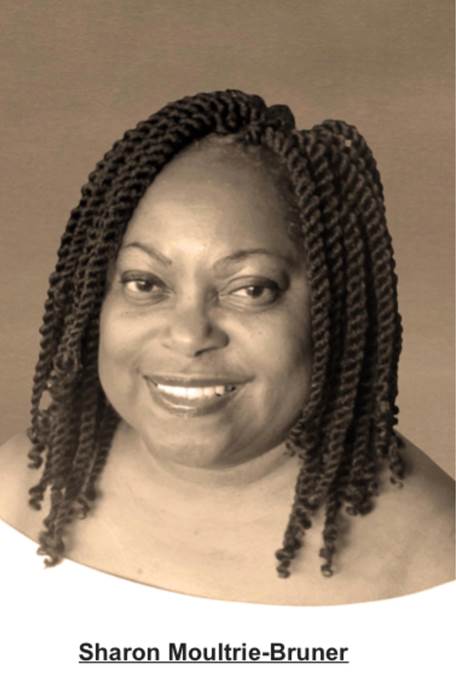 Coach Bruner Inducted Into Texas Panhandle Sports Hall of Fame
Sharon Bruner is proof that where you start doesn't have to be where you finish.
As a bright, young new face in the program from Pampa, then Sharon Moultrie went from track walk-on at Texas Tech in the late 1970s to the school's first female two-time All-American.
And now, the South Grand Prairie High School girls track coach has been honored as a recent inductee into the Texas Panhandle Sports Hall of Fame.
"I am so excited to receive this honor. To me, it lets me know my hard work and success hasn't gone unnoticed," Bruner said of the accolade.
The induction ceremony was in Amarillo on June 12-13.
Setting Records and Recording Firsts
After she aged out of softball growing up in Pampa, she went out for the track team in high school, a high school sport for girls still in its infancy. She ran the 100-yard dash (now meters) and legs on the 440 relay and 880 relay, but her forte' was the long jump. She set a district record at 18 feet, 1 inch, and missed qualifying for the state meet by less than an inch.
Bruner went to Tech, hoping to play softball and track. But since they were at the same time, she made the decision to focus on track. As a freshman, she won the long jump at more than 19 feet at the Association for Intercollegiate Athletics for Women (AIAW) state meet that earned her a scholarship.
In 1981 and 1982, she earned All-America honors after finishing sixth nationally in the AIAW both years in the long jump where she had a best of 20-11 inches. Overall, Bruner was a seven-time national qualifier that also included the 100-meter dash and 400-meter relay.
In 1981, she became Tech's first African American and first athlete to win homecoming queen recognition.
She has coached girls track and cross country at SGP for more than 30 years, winning multiple district and regional championships. Bruner has also been inducted into the Texas Tech Athletics Hall of Honor and the Texas Black Sports Hall of Fame.
She has two adult sons and one granddaughter.
Making A Difference In Lives of Athletes
Her success at SGP has included being named teacher of the year and coach of the year several times throughout her career. She was also named all-star coach for the Texas Girls Coaches Association twice. Her teams have won many district titles in cross country and track, along with several regional titles and state appearances.
"My biggest accomplishment as a coach is to get the opportunity to make a difference in the lives of the hundreds of athletes that I've coached over the years," Bruner said. "Hearing from them and keeping in touch with them as adults is so rewarding."
In leading her athletes to prepare for life beyond high school, Moultrie-Bruner draws upon her own experience in track participation.
"Track is a fun sport, but it is a tough sport that challenges you. Life is the exact same way. You have to have a mindset to work hard and not give up when you are asked to work harder or when you want to give up," she said.
"My goals going forward are somewhat the same. Touch lives, teach lifetimes skills, motivate students, help students-athletes to reach their goals – academically and athletically – work hard, and win.
"I share my experiences of what being a high school and college athlete did for me. 'All things are possible through Christ who strengthens me.' Hard work and goals will make dreams come true."