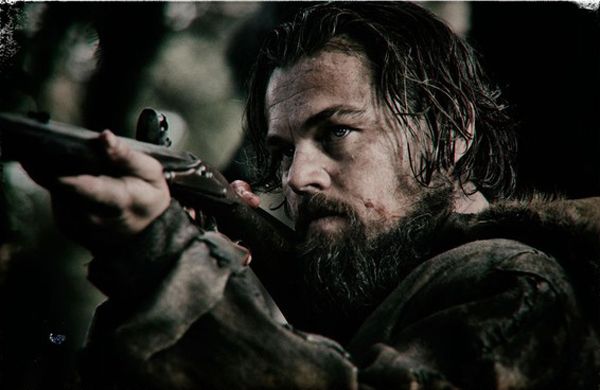 The Revenant, Inspired by true story of Hugh Glass
"The Revenant" is a drama/action/adventure film directed by Alejandro Gonzalez Inarritu (Birdman) and written by Inarritu and Mark L. Smith. The film is based in part on the novel by Michael Punke. Opening Friday Jan. 8 in the Dallas/Fort Worth area, rated R for strong combat, violence and gory images (including a Grizzly bear attacking a man in a horrendously realistic and seemingly endless wrestling match) as well as language, a sexual assault and brief nudity.
In other words, this film—inspired but not necessarily faithful to the true story of Hugh Glass, a legendary explorer, fur trapper and sometime Indian fighter—is not for the faint of heart.
But it is a film that begs to be seen on the big screen, since the epic survival tale takes place in an untamed American wilderness that's bigger and more expansive than anything most of us will ever experience. It is, as press releases insist, an immersive experience. Emmanuel Lubezki's dazzling cinematography will make you gasp almost as much as the violent action.
Leonardo DiCaprio stars as Glass. He's left for dead by his fellow fur-trapping colleagues after being brutally mauled by a female Grizzly bear. Its ultimately a story of survival against incredible, even unbelievable odds. DiCaprio is fantastic as the bearded, filthy, severely injured survivor who crawls on his belly until he finally can stand again. He's a strong contender for another Oscar nomination.
Avenging Apparition
The term Revenant means an avenging apparition who rises from the dead seeking revenge. In a drastic departure from the real story of the frontiersman who survived the bear's attack and being left for dead by his companions, the unscrupulous John Fitzgerald (Tom Hardy) and naive young Jim Bridger (Will Poulter), Glass becomes a creature totally focused on revenge for being left alone to die.
When the real-life Glass finally staggered back to the fort after a 200-mile trek through blizzards, Indian attacks and other near-death experiences, he did confront his former friends. But then he forgave them, which actually seems to this viewer like a better story. Especially since it is true.
But Hollywood filmmakers, even highly respected award-winning ones like Inarritu, don't always stick too close to the truth when drama demands a more spectacular, gorier climax. So the film drags on for about 20 minutes longer than necessary. The extra time allows the relentless Glass to whip his betrayer, John Fitzgerald (Tom Hardy) into a bloody pulp. Afterwards, Glass shoves him downstream for an Indian chief to scalp.
However, the film also has some tender moments of love and loyalty. These moments are shown in flashbacks of Glass with his Pawnee Indian wife and son, both later killed. A wandering Pawnee who's lost his own family and tribe to soldiers shows friendship and compassion to Glass, keeping him alive during a fierce blizzard and helping to heal his wounds. These acts of nobility, however, are few and far between.
The real Hugh Glass died in 1833 at the age of 53. He had survived more near-death experiences than an entire army of battle-scarred soldiers. Personally, I found his history more interesting and far more satisfying than the film version.