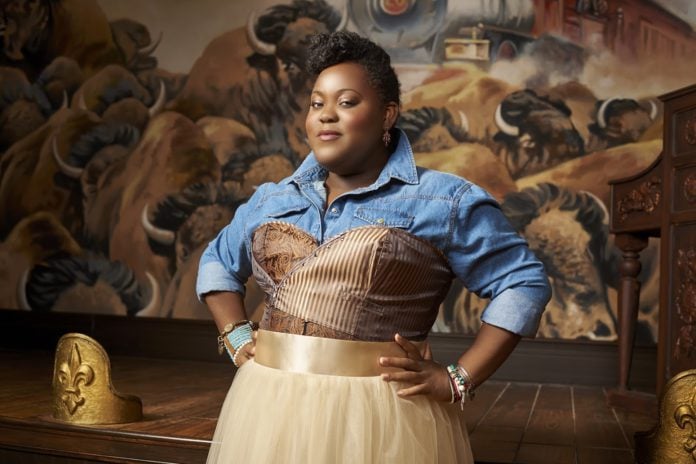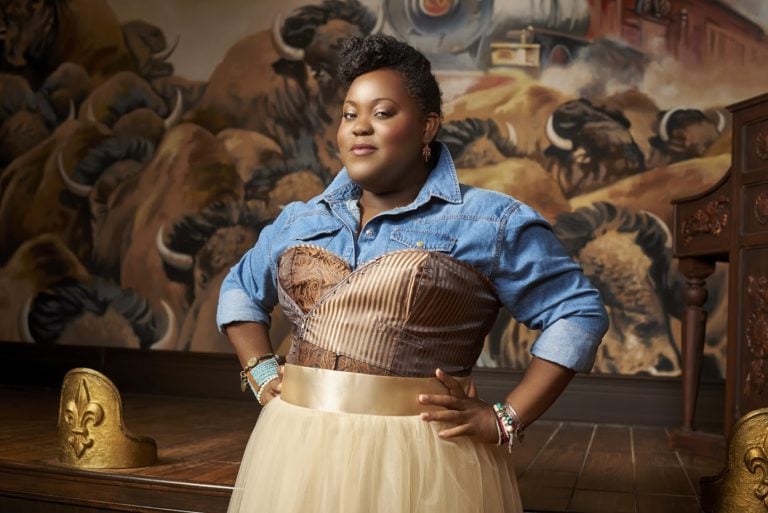 Bella An American Tall Tale Opens September 22 at Wyly Theatre
Dallas Theater Center presents the exciting world premiere production of Bella An American Tall Tale. The new musical, produced in association with New York's Playwrights Horizons, runs September 22-October 22 at the Wyly Theatre.
Featuring book, music and lyrics by Kirsten Childs, the musical is directed by Robert O'Hara and choreographed by Camille Brown. Childs also wrote the award-winning musical FLY.
"I'm thrilled to launch this wonderful new musical at Dallas Theater Center and have the work of Kirsten Childs back on our stage," said DTC Artistic Director Kevin Moriarty. "Bella An American Tall Tale is a smart, witty musical filled with the voices of characters whose stories have often been left out of our shared history. Kirsten rights this wrong with generosity, warmth, much hilarity and spell-binding music and lyrics. There is no one more suited to lead this production than the wildly inventive, highly theatrical and breathtakingly funny director, Robert O'Hara."
The musical comedy is set in the Wild West with a soulful score. Bella An American Tall Tale tells the story of Isabella "Bella" Patterson, a young black woman in late 19th Century America who boards a train west to reunite with her Buffalo soldier sweetheart. On her journey, Bella will encounter the most colorful and lively characters ever to roam the Western plains. Bullets and fists will fly, heads and hearts will break, but blessed with a big heart and a voluptuous figure, Bella will breeze through it all.
"I'm so happy to be back in Dallas to bring audiences the larger-than-life tale of Bella," Childs said. "After discovering a part of the American West that never made it into my school history books, I was inspired to write a tall-tale musical about people of color on the Western frontier – rootin' tootin' cowboys, bold soldiers, plucky mail-order-brides and hope-filled settlers – and the wide-eyed itty bitty gal who had an effect on them all. It's a true thrill to watch the show come to life with a crackerjack cast, music, dance and design team, all under the guidance of the extraordinary director Robert O'Hara. I hope you enjoy Bella's true story as much as I enjoyed making it up!"
Starring as Isabella "Bella" Patterson is Ashley D. Kelley. She is accompanied by cast members Josh Davis as Snaggletooth/Bonny Johnny; Yurel Echezarreta as Diego/Conyers; Denise Lee as Grandma; Will Mann as Old Man; Diane and Hal Brierley Resident Acting Company member Liz Mikel as Aunt Dinah; Kenita R. Miller as Mamma/Cabbagestalk; Paolo Montalban as Tommie Haw; Clifton Oliver as Aloysius; Gabrielle Reyes as Young Girl; Zak Reynolds as Gabriel and Donald Webber Jr. as Nathaniel.
Bringing the music to life is choreographer Camille Brown; music supervisor/director/conductor Rona Siddiqui; orchestrator Daryl Waters; associate music director/associate conductor Vonda K. Bowling; music contractor Debbie Brooks and copyist Drew Zaremba.
Tony Award-winning costume designer Clint Ramos will join Bella as set designer to transform the Wyly Theatre to a late 19th Century music hall. Also returning to DTC is Dede Ayite as costume designer along with Brian McDonald as sound designer. Lighting designer Japhy Weideman; projection designer Jeff Sugg; projection programmer Erin Teachman; and wig designers Dave Bova and J. Jared Janas complete the design team.
DTC's Come Early sponsored by Wells Fargo will take place one hour before every performance and DTC's Stay Late will take place after each performance. For tickets, call 214-880-0202 or visit www.DallasTheaterCenter.org.