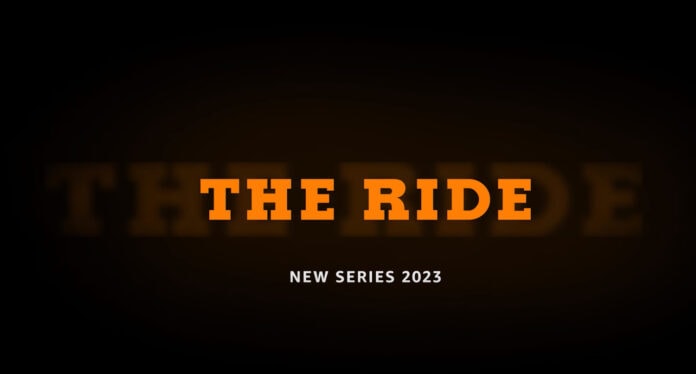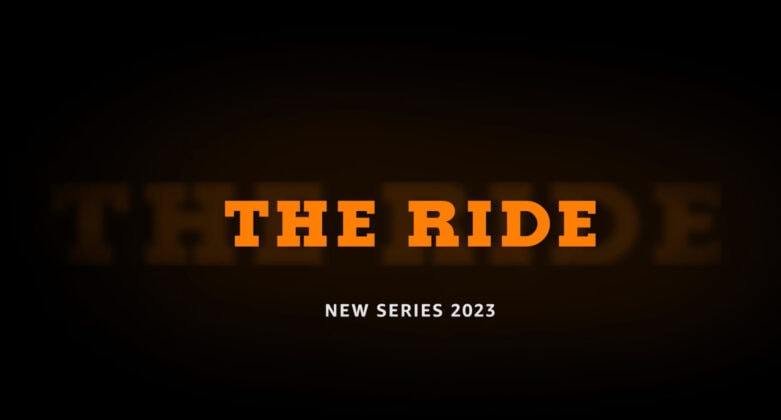 The eight-episode docuseries from Kinetic Content takes viewers behind the scenes of PBR's (Professional Bull Riders) new league, including Dallas-Fort Worth's Own Texas Rattlers, and into the lives of the extreme sport's biggest stars
NEW YORK—January 26, 2023—Today, Prime Video announced The Ride, an eight-episode docuseries produced by Kinetic Content surrounding the world of PBR (Professional Bull Riders), which will give viewers a first-of-its-kind, behind-the-scenes look at one of the world's fastest-growing sports, and take them into the daily lives of some of its biggest stars, bringing fans closer to the action than ever before. The Ride will premiere later this year on Prime Video in more than 240 countries and territories worldwide.
The Ride follows an ensemble cast of bull riders and coaches throughout the PBR Team Series, as they navigate the league's inaugural 2022 season, budding rivalries, exhilarating highs, and challenging lows of PBR's newest team-based competition.
We're excited to take Prime Video customers deeper into the lives of the athletes and cowboys competing in professional bull riding," said Matt Newman, head of Prime Video Original sports content. "The Ride will showcase the intense action, heated competition, raw emotions, and personal battles that are fueling the sport's brightest stars.  We can't wait to bring PBR fans and casual viewers closer to the western lifestyle driving this great American sport. We couldn't ask for better partners than Kinetic and PBR."
Answering Why Bull Riders Love The Sport
"The Ride is a deep, engaging and beyond-the-arena window into the world of PBR athletes who risk life and limb to entertain the world's most passionate sports fans," said Sean Gleason, CEO and Commissioner, PBR. "Regardless of their background, walk of life or familiarity with the sport, anyone who is exposed to the infectious, determined, and youthful exuberance of a PBR bull rider inevitably walks away as a fan, which is why we partnered with Prime Video and Kinetic Content to capture their compelling stories.
From their homes, through the locker room, and ultimately into the bucking chute on top of a 2,000 pound bull, The Ride captures these modern-day gladiators like never before while answering the question: Why do they do it? These are riveting stories of family, brotherhood, passion and dreams against the backdrop of the world's most dangerous organized sport now redefined in the PBR Team Series. The compelling episodes that unfold will entertain everyone whether they are a fan of PBR bull riding or about to become one."
Intimate Look Into World of Professional Bull Riding
"Kinetic is thrilled to partner with Amazon and PBR to bring global audiences an intimate look into the adrenaline-charged world of professional bull riding," said Karrie Wolfe, executive producer and co-head of development for Kinetic. "As the sport and Western culture surge in popularity, this premium docuseries will introduce the world to the modern-day cowboys putting their lives on the line for eight perilous seconds of glory. The Ride will place viewers onto the magnificent 2,000-lb bulls bred to buck, as they ride along with the world's best riders and witness the blood, sweat, tears, heartbreak, and victories on and off the dirt."
Traditionally a solo sport, PBR entered a new era with the creation of the PBR Team Series in 2022. Under the new format, riders on eight teams compete in head-to-head, five-on-five matchups in order to conquer as many bulls as possible and earn the highest aggregate score to win games across a 28-game regular season, and advance to the championship tournament in Las Vegas.
The Ride is executive produced by Kinetic Content's Chris Coelen, Eric Detwiler, Karrie Wolfe, and Micah Brown. PBR's Sean Gleason and Lawrence Randall also serve as executive producers. The Ride is a co-production from Prime Video Sports, Kinetic Content, and PBR.
About Prime Video Sports
Prime Video supports a growing lineup of live sports globally, including Thursday Night Football, the WNBA, the Seattle Storm, the New York Yankees, Seattle Sounders FC, and Overtime Elite in the United States; ONE Championship in the United States and Canada; Premier League in the United Kingdom; US Open Tennis, ATP, and WTA in the United Kingdom and Ireland; UEFA Champions League football in Germany and Italy; Roland-Garros and Ligue 1 in France; Australian Swimming globally; New Zealand Cricket in India; and NBA in Brazil.
While availability varies by marketplace, fans can also subscribe to streaming services such as Eurosport, FOX Sports (Mexico), LaLigaTV, MLB.TV, NBA League Pass, NBA TV, and Premiere FC (Brazil) through Prime Video Channels. This is in addition to a selection of Amazon Original All or Nothing sports docuseries including All or Nothing: Tottenham Hotspur, All or Nothing: Juventus, All or Nothing: Toronto Maple Leafs, and All or Nothing seasons with the NFL's Arizona Cardinals, Los Angeles Rams, Dallas Cowboys, Carolina Panthers, and Philadelphia Eagles, as well as the NCAA's Michigan Wolverines football team.
About Amazon 
Amazon is guided by four principles: customer obsession rather than competitor focus, passion for invention, commitment to operational excellence, and long-term thinking. Amazon strives to be Earth's Most Customer-Centric Company, Earth's Best Employer, and Earth's Safest Place to Work. Customer reviews, 1-Click shopping, personalized recommendations, Prime, Fulfillment by Amazon, AWS, Kindle Direct Publishing, Kindle, Career Choice, Fire tablets, Fire TV, Amazon Echo, Alexa, Just Walk Out technology, Amazon Studios, and The Climate Pledge are some of the things pioneered by Amazon. For more information, visit amazon.com/about and follow @AmazonNews.
About Kinetic Content
Los Angeles-based Kinetic Content creates and produces non-scripted content for the global market. Founded by Chris Coelen in 2010, Kinetic's slate features projects for multiple networks including Lifetime, Netflix, Fox, Amazon, Bravo, ABC and Discovery; their track record includes highly successful and groundbreaking shows in every non-scripted genre.
About PBR
PBR is the world's premier bull riding organization. More than 500 bull riders compete in more than 200 events annually across the televised PBR Unleash The Beast tour (UTB), which features the top bull riders in the world; the PBR Pendleton Whisky Velocity Tour (PWVT); the PBR Touring Pro Division (TPD); and the PBR's international circuits in Australia, Brazil, Canada and Mexico. In 2022, PBR launched the PBR Team Series—eight teams of the world's best bull riders competing for a new championship—as well as the PBR Challenger Series with more than 60 annual events nationwide. The organization's digital assets include PBR RidePass on Pluto TV, which is home to Western sports. PBR is a subsidiary of Endeavor, a global sports and entertainment company. For more information, visit PBR.com, or follow on Facebook at Facebook.com/PBR, Twitter at Twitter.com/PBR, and YouTube at YouTube.com/PBR.