$71 million facility features 70 patient beds and state-of-the-art equipment
DALLAS — Community members got their first look this week at the newly expanded Emergency Department at Methodist Charlton Medical Center, a 40,000-square-foot facility that represents a $71 million investment in the city's southern sector and surrounding Best Southwest cities of Cedar Hill, DeSoto, Duncanville, and Lancaster.
Local officials joined hospital leaders, staff, and other special guests for Monday's ribbon-cutting ceremony, which was punctuated by a fireworks show. But the main attraction was the state-of-the-art Level III Trauma Center on Wheatland Road, one of only two full-service Dallas hospitals — the other being Methodist Dallas — serving patients south of the Trinity River.
"Methodist Health System continues to grow in every direction," said James C. Scoggin, Jr., Chief Executive Officer, Methodist Health System, which will soon break ground on a new hospital 50 miles north in Celina. "But our roots remain here in southern Dallas County. We are so proud to be the only place where our communities can have complete, exceptional healthcare close to home."
Every year, more than 70,000 patients pass through Methodist Charlton's "front door," making it one of the busiest Emergency Departments in the region. When the new facility opens February 15, those patients will still receive the same exceptional care — but in a more comfortable and efficient setting.
The Emergency Department will add 70 patient beds, nearly doubling its capacity, and also features larger waiting rooms and triage areas and expanded ambulance bays, as well as all the cutting-edge equipment needed to meet a wide range of critical needs.
The 19-month construction project would not have been possible without the efforts of minority- and women-owned contractors, whose employees represented 48% of the 1,400-member workforce.
"Fifteen minority business enterprises, and 11 women business enterprises helped create this phenomenal Emergency Department," said Pam Stoyanoff, President and Chief Operating Officer, Methodist Health System. I don't think they could have created a more beautiful space to improve and save lives."
Methodist's board approved the new Emergency Department in the summer of 2020, at the height of the pandemic, and its grand opening coincides with Methodist Charlton's 50th year serving the community.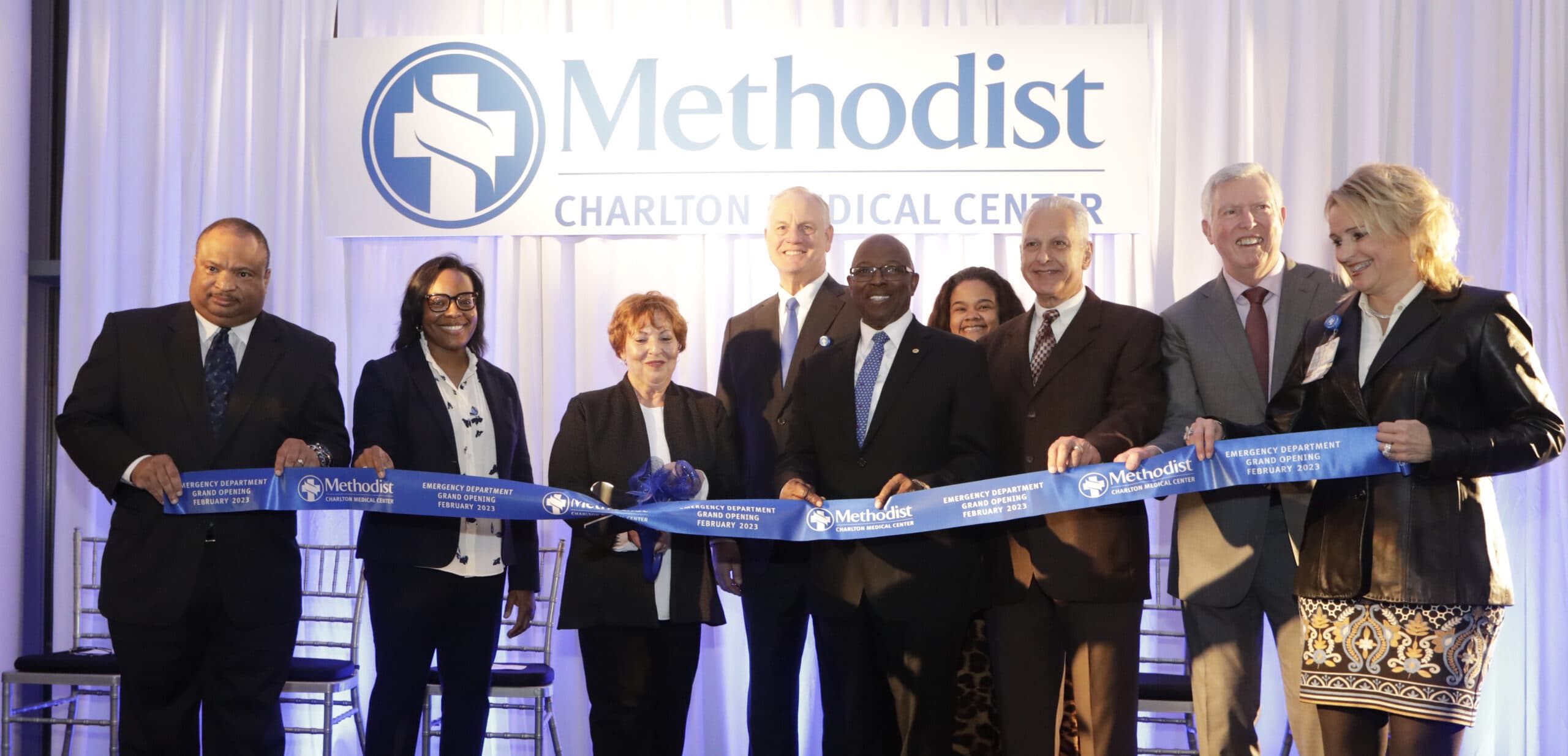 In that time, southern Dallas County and the Best Southwest communities have grown tremendously. And so, too, have the healthcare needs of their residents.
"Patients are not just numbers to us. They are mothers and fathers and sisters and brothers," said Fran Laukaitis, President, Methodist Charlton. "Our patients are the reason we all come to work every day."