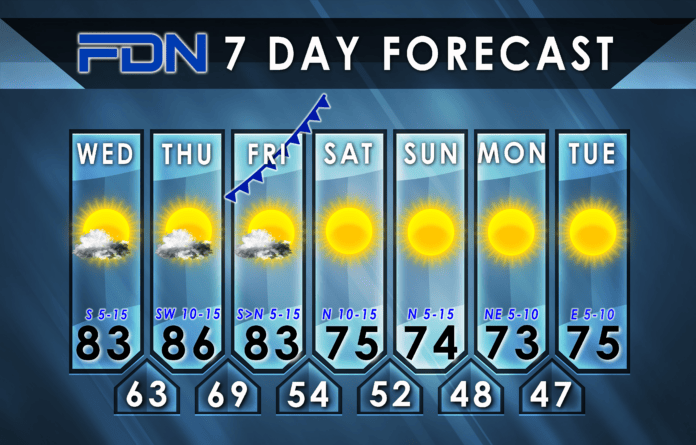 Temps in the 80's and breezy southwest winds will linger to end the work week, but another shot of cool air will bring us back to the 70's starting this weekend.
Today will be warm, breezy and more humid as temperatures settle in the low-mid 80's and winds reach 10-15 MPH. Lows tonight will drop to the low 60's, then tomorrow we warm to the mid-upper 80's with more breezy southwest winds.
A cold front arrives around midday Friday, but we'll still reach the low-mid 80's. We'll start to feel the cooler air Friday night/Saturday morning as lows drop to the mid 50's. From Saturday on we'll be in the mid 70's (some in the low 70's Monday), with breezy north winds over the weekend. We could even see overnight lows in the upper 40's by Sunday/Monday nights!