Midlothian ISD Remains Closed Through May 4, 2020
March 31, 2020
3:30 p.m.
Dear MISD Families:
To keep you informed, Governor Abbott has extended his order declaring all Texas school buildings must remain closed until Monday, May 4. This date could be extended if needed as national and state health agencies continue monitoring the COVID-19 situation.
Due to today's developments, Midlothian ISD will continue providing distance learning at home. After watching social media pictures and videos, as well as reading comments and listening to voicemails, MISD teachers have done a tremendous job in making the most incredible educational transition of our time by moving all learning to at-home, distance learning. With our goal of reconnecting with our students these past two weeks, our teachers have shared with me how excited they are to work with their students and take learning to a whole new level. I hope you can see the quality of care and their desire to continue inspiring excellence during this time. We ask our parents and students to be mindful that distance learning instruction covers new material as we prepare your child for the next grade level.
In an effort to provide the latest resources and updates in one central location, we have improved our MISD COVID-19 website that contains essential information for our families such as counseling resources, links to our parent support line, health resources, and information regarding our grab-and-go meal program. This website can be accessed at www.misd.gs/COVID19. Today, our counseling team added tips and strategies to help our parents talk and connect with their children. To see these tips and strategies, click here. We hope you find these strategies helpful as our students may feel sad, anxious, stressed and/or disappointed as they learn they can't return to school for many more weeks.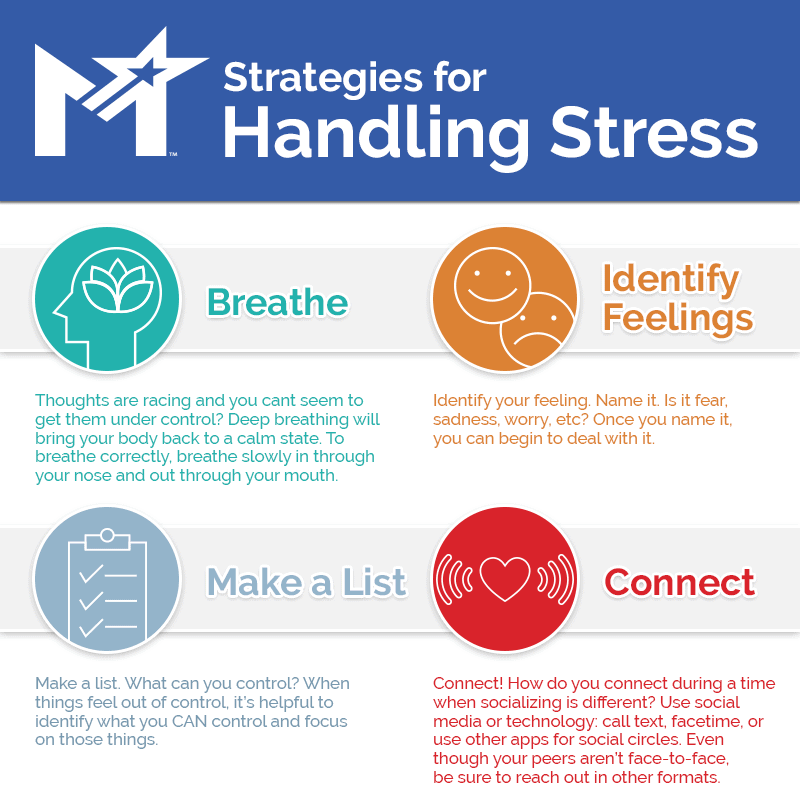 I would also like to take a moment to highlight our breakfast and lunch program for every student. We hope our curbside grab-and-go meal service lessens the burden on time and resources for our families during these unique times. Recently, we expanded our program and added new locations, which are all listed below.
Grab-and-go Breakfast and Lunch Locations
JAV – 9:00 a.m. – 11: 00 a.m. – 333 Church St., Midlothian, TX 76065
Jenkins Daycare – 9:00 a.m. – 10:30 a.m. – 315 E Ave E., Midlothian, TX 76065
Baxter Elementary 9:00 a.m. – 9:55 a.m. – 1050 Park Pl Blvd, Midlothian, TX 76065
Longbranch Elementary 10:05 – 11:00 a.m. – 6631 FM 1387, Midlothian, TX 76065
Village South – 9:00 a.m. – 11:00 a.m. (at the office)
Mobile Bus Delivery Routes
Buffalo Hills 9:00 a.m. – 10:45 a.m. (bus will drive the area)
Old Fort Worth Rd – 10:45 a.m.
Cement Valley – 11:00 a.m.
Country East – 10:40 a.m.
Pecan Acres – 10:40 – 11:00 a.m. (bus will stop at the entrance)
Country Rd 109 and VV Jones Rd (Nicole Ct & Sams Ct) – 9:00 a.m.
Norrell Rd. making stops at Mt View, Cattle and Morgan Creek – 10:00 a.m.
While this has been a tremendous transition for our whole district, your ongoing support and encouragement have been essential in lifting our spirits as we work around the clock improving systems to support learning at home. Your MISD Strong attitude is what makes our district and community a family. It's our family that inspires, encourages and allows us to achieve new heights. On behalf of our Board of Trustees, teachers and staff, thank you for your patience and confidence during this historic time.
#MISDProud,
Lane Ledbetter
Superintendent of Schools