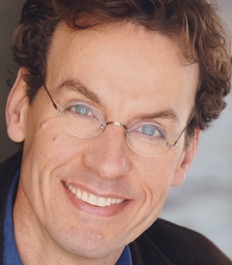 Dallas Theater Center Presents "The Christians" Jan. 26- February 19
Dallas Theater Center's production of "The Christians" by Lucas Hnath will open Jan. 26 and run through Feb. 19 at Kalita Humphreys Theater. Directed by Joel Ferrell, tickets are on sale now by calling 214-880-0202 or online at www.DallasTheaterCenter.org.
Director Ferrell said, "The play looks with great compassion at a community of faith and asks a question that intrigues and troubles me: Can we and should we allow our beliefs to evolve? This unique new play by Lucas Hnath is an even-handed, unbiased take on faith in modern America and will intrigue and engage you no matter what you believe 'The Christians' has become one of the most produced plays in the country because it dares to investigate deeply held beliefs without prejudice. It is rare to find a play about religion or faith that can speak to such a wide, diverse audience. It is my hope that patrons will leave entertained and ignited in conversation."
Written by Lucas Hnath, "The Christians" follows Pastor Paul, who spent 20 years successfully growing his church from a small congregation into a mega-church with thousands of members, a coffee shop and a parking lot so big you could get lost in it. But Pastor Paul has a new message for his followers that threatens to turn the congregation on its head. A live choir made up of volunteers from across Dallas-Fort Worth are taking part in the production.
"The Christians stars veteran DTC actors Chamblee Ferguson as Pastor Paul and Steven Michael Walters as Associate Pastor Joshua. Other cast members include Tyrees Allen as an elder church leader, Christiana Clark as the Pastor's wife, and Southern Methodist University student Lindsay Ryan as a congregant named Jenny.
The scenic design by Bob Lavallee will convert the Kalita Humphrey's Theater into a full church interior. Volunteers from choirs across Dallas-Fort Worth will bring hymns to life under music director Vonda K. Bowling. Costume designer Beth Goldenberg, sound supervisor Brian McDonald, and lighting designer Yi Zhao complete the creative team.
DTC's Come Early sponsored by Wells Fargo, a pre-show lecture about the play, will take place one hour before every performance and DTC's Stay Late, a post-show discussion led by a member of the cast, will take place after each performance.