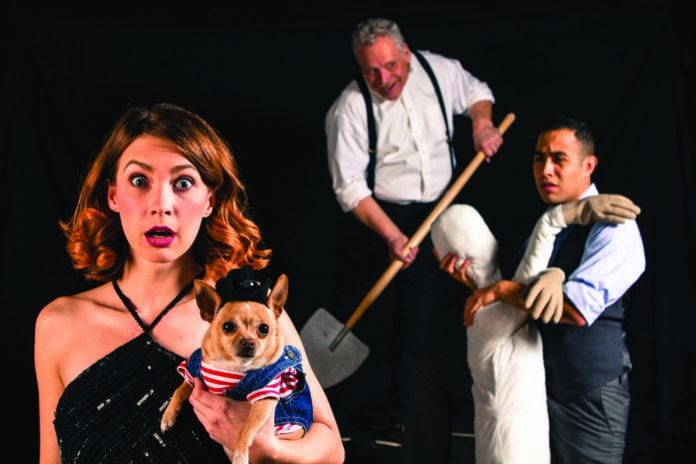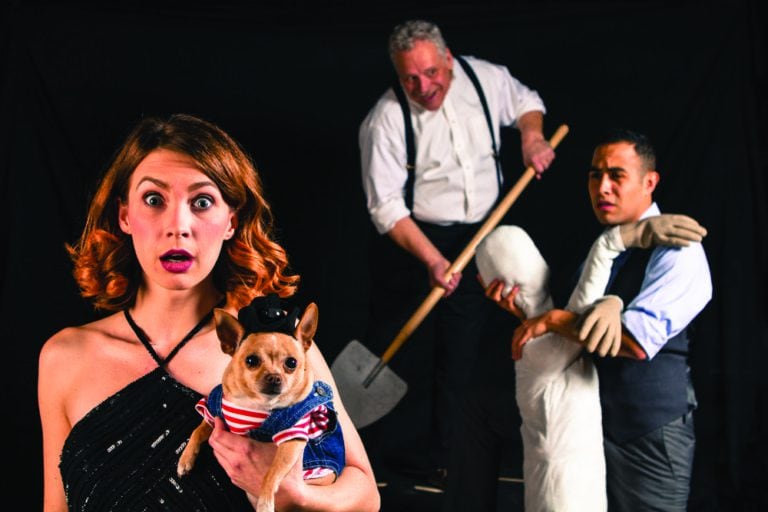 Ready to start the New Year with a good laugh? Then Theatre Three has just the ticket with Pulitzer Prize winner Beth Henley's play, "Laugh." Directed by T3's new artistic director Jeffrey Schmidt, the comedy runs Jan. 5-29 on the Quadrangle theatre's main stage.
The plot focuses on Mabel and Roscoe, who head for Hollywood in the 1920's hoping to find fame and fortune. Press materials inform us that "Laugh" is "a modern day Odyssey where nothing and no one is exactly as they seem. Written with a glorious ear for dialogue and style…(Laugh is) "a truly compelling, fascinating fable."
Director Schmidt said, "Eliciting laughter from one person let alone an entire audience is easier said than done. It's a pretty ballsy name for a play! So, now it's mine and the actors' job to meet the challenge of this title."
Starring Debbie Crawford as Mabel and Magdiel Carmona as Roscoe, "Laugh" also features Ashlee Elizabeth Bashore, Ashley Wood, Bradley Campbell and Steph Garrett. Tickets are priced from $10-$50, on sale by phone at 214-871-3300 or online at www.Theatre3Dallas.com.
Various discounts for seniors, military or groups of 10 or more are available. Student rush tickets are also available, along with half price subscriber tickets for Theatre Too shows.
"I Love You, You're Perfect, Now Change" at Theatre Too
Theatre Too's favorite musical revue, "I Love You, You're Perfect, Now Change," is once again drawing crowds to the intimate basement space. Written by Joe DiPietro with lyrics by DiPietro and music by Jimmy Roberts, the celebration of the mating fame explores modern day relationships with tongue firmly planted in cheek.
Directed by B. J. Cleveland, the show runs through Feb. 12, 2017. It stars Janelle Lutz, Calvin Scott Roberts, Allison Brett and Trey West in multiple roles. For its 17th year, Cleveland has given the production a "reinvigorated staging."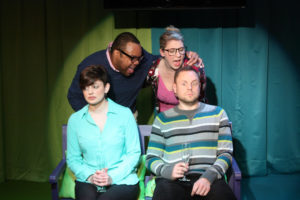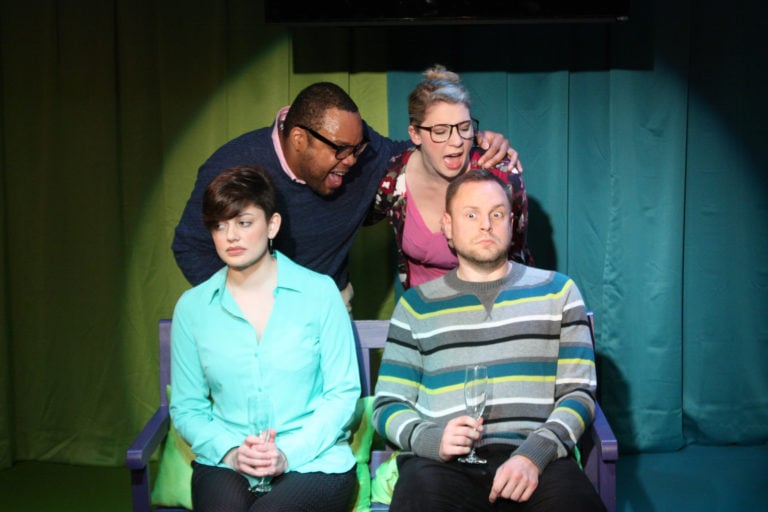 Cleveland says, "This show has withstood the test of time and is still as relevant today as when it debuted at Theatre Three 17 years ago. I am excited to bring an all new cast to this year's production with revitalized staging and a fresh look at the material."
A special Valentine's weekend (Feb. 10-12) production includes flowers, chocolate and champagne for a $50 ticket. For other performances, tickets range from $35-$50.