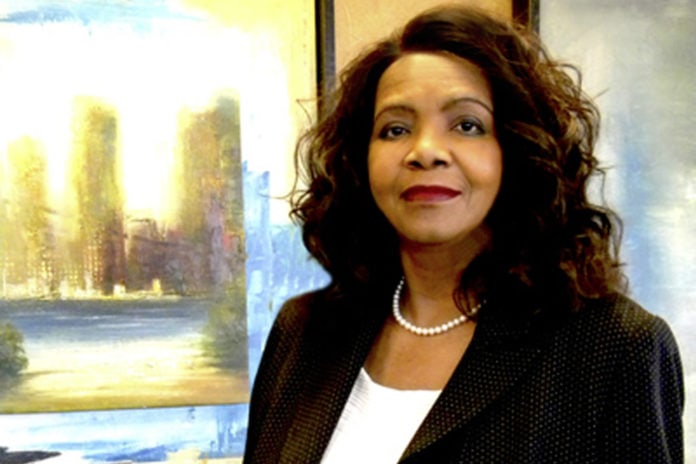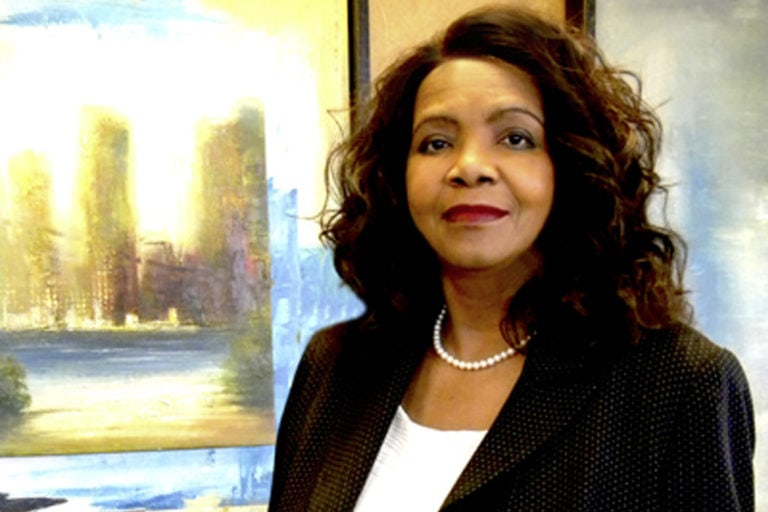 DALLAS—Monday, Cedar Hill Resident Faith Johnson, was sworn in as Dallas County's first African-American female district attorney.
The county's chief prosecutor and lifelong Republican took the oath in front of a standing room only crowd at the Frank Crowley Courts Building. Dallas Mayor Mike Rawlings reminded attendees of the significance of the historical moment. He received a standing ovation.
There is much riding on Johnson's appointment. She was appointed in December 2016 by Texas Governor Greg Abbott after former District Attorney Susan Hawk resigned in September. Hawk resigned to focus on personal struggles. In the recent election, Hawk defeated two-term Democrat Craig Watkins whose administration was clouded by a federal investigation.
Nevertheless, Johnson knows full well, the mood of Dallas residents in regard to the DA's office too. She says she is prepared and will represent the people of Dallas County with integrity, justice and fairness.
"I don't want to take a bribe," Johnson said in her speech after she was sworn in. "I don't want to do anything bad."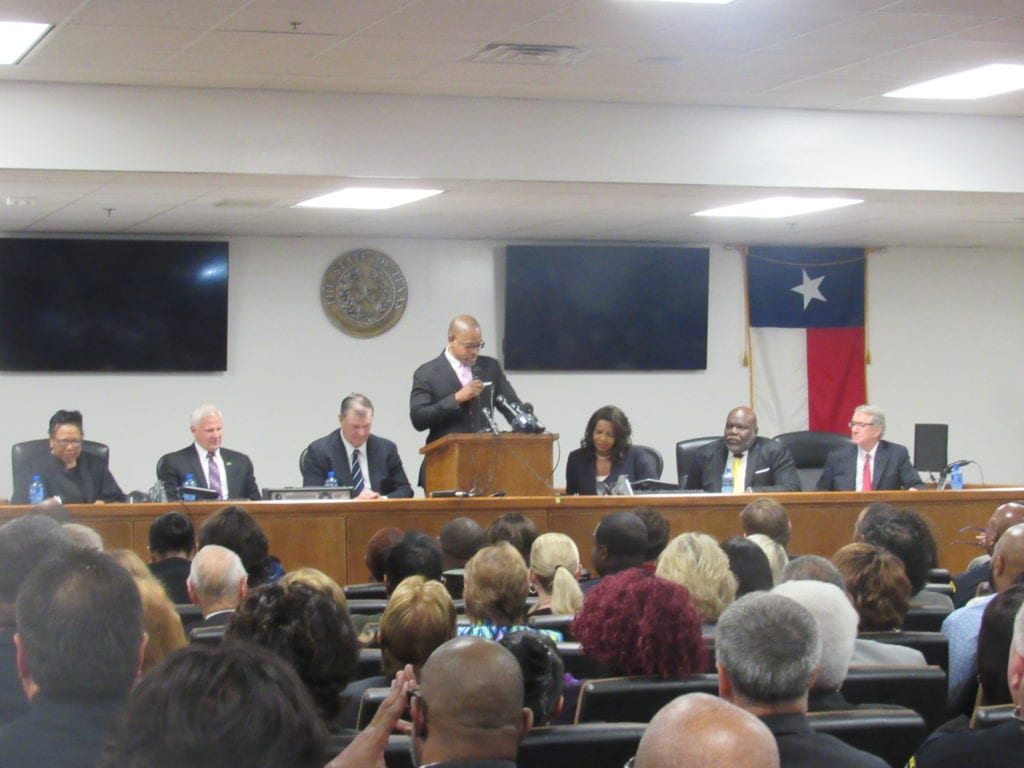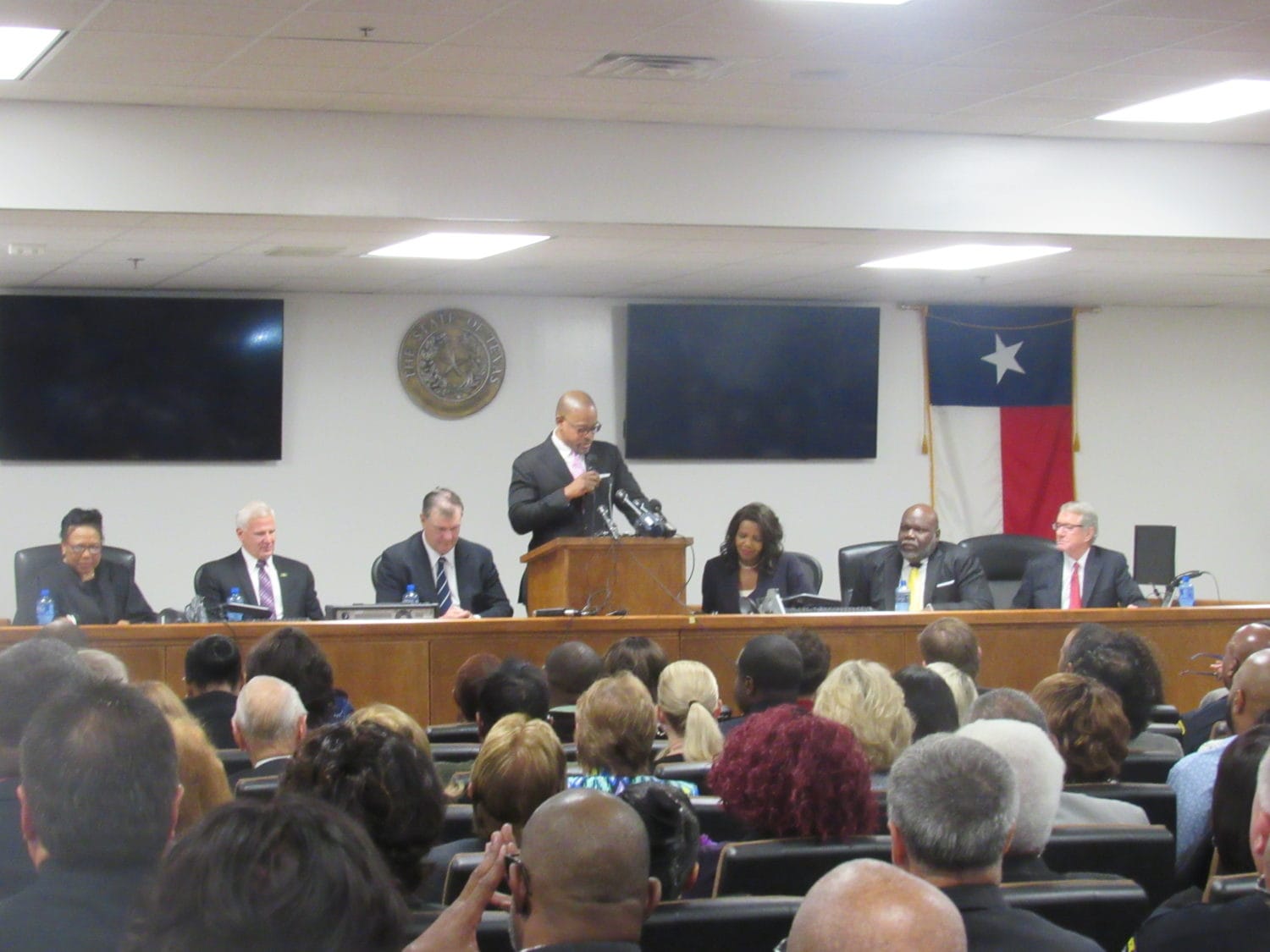 Living By "Faith"
Johnson said her name "Faith" inspires her. She told the crowd Monday that she planned to make sure Texas Governor Greg Abbott was right when he appointed her to the position.
Milla Perry Jones, former Governor Rick Perry's sister spoke Monday offering Johnson a note from her younger brother.
"A person's name tells you a good deal about who they are." Moreover, as for Johnson, she said "All my life I have wanted to serve the public."
A standing room only crowd included a variety of North Texas elected officials. Everyone from Tarrant County District Attorney Sharen Wilson, Collin County District Attorney Greg Willis, Kaufman County District Attorney Erleigh Wiley,Tarrant County District Attorney Sharen Wilson to Dallas County commissioners John Wiley Price and Theresa Daniel to a variety of judges and city council members from around Dallas County.
Johnson's friend and colleague Carolyn Wright, chief justice of the 5th Court of Appeals in Dallas administered the oath of office to her Monday. Wright also swore in the new First Assistant District Attorney, Mike Snipes who is a former judge and federal prosecutor.
Finally, as to the issue of transparency, Johnson told the crowd she planned to create satellite offices closer to where residents live using community prosecutors. She will also look at the vacant seat for the head of the conviction integrity unit.
Who Is Johnson?
Johnson was a Dallas County prosecutor for 7 years. In 1989, Johnson took the helm of the 363rd District Court. She served on the felony court bench for 17 years. Afterwards she went into private practice for 10 years. She said she recently began closing shop in anticipation of her appointment "by faith," she said. Her private practice was in Irving. She also resigned from the Department of Public Safety Commission.
Johnson will serve in the seat until December 2018 when Hawk's term would have ended. She can run for the office in 2018.
"I stand before you humbled beyond all measure as I take the journey as the next District Attorney of Dallas County," Johnson concluded.