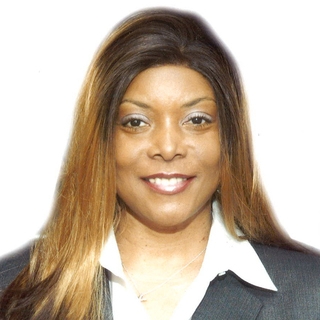 LANCASTER—Beverly Humphrey, Athletic Director for Lancaster Independent School District (LISD) will be among seven track and field legends inducted into the Texas Track and Field Hall of Fame on January 6, 2017.
Coach Humphrey has been with the Lancaster Independent School District for 28 years. She currently holds the position as the Director of Athletics, Physical Education, Health and the Head Girls Track Coach. Her coaching career began in Greenville, Texas as the Head Coach of Volleyball and Girl's Track. She was the first African American head coach for any sport in both Greenville ISD and Lancaster ISD history.
Coach Humphrey's track career began at Lincoln High School in Dallas, Texas where she broke many records and was recruited by many top division universities in the nation. She accepted a full scholarship to Prairie View A & M University. Coach Humphrey received various recognitions while at Prairie View including national champion in the 200 meters. She was selected All American for four years, Most Valuable Runner, and Most Outstanding Runner. She also qualified for the Olympic Trials in the 100, 200 and 400 Meters and was an Olympic Trial Finalist in the 200 Meters.
She has many accomplishments in Lancaster including 27 District Championships with 26 of those consecutive. Her teams have captured eleven (more than any other coach, male or female) UIL State Championships As Athletic Director for Lancaster ISD and Head Girl's Track and Field Coach. In 2008, her team set the record for the State Championship 4X400 Relay State Record 3:40:41 (still stands); UIL State Relay Championships 4X400 – 13 titles; UIL State Relay Championships  4X200 – 9 titles; UIL State Relay Championship 4X100 – 7 titles; UIL Regional Championships – 16 titles.
Coach Humphrey 's coaching honors,  career achievements and civic awards consist of being named The Dallas Morning News Coach of the Year eight times, PVILCA Hall of Honor, the Bobby Fox Award at Texas A & M University – Commerce three times, Lancaster's Tiger Stadium renamed in her honor, "The Beverly D. Humphrey Tiger Stadium" in 2007, inducted into the Texas Black Sports Hall of Fame as an athlete in 2008, and she received 14 Proclamations from various State and City Officials, and Dignitaries such as Congresswoman Eddie Bernice Johnson, Senator Royce West, Commissioner John Wiley Price and the City of Lancaster.
Coach Humphrey is a consultant to the Board of Directors of the PVILCA. She is a member of the Texas Girls Coaches Association, Texas High School Director of Athletics Association, Texas Association for Health, Physical Education, Recreation and Dance, Texas Boys Coaching Association, Texas Track and Field Coaches Association and Delta Sigma Theta Sorority Incorporated.