The late '60s and early '70s were a time of great change and turmoil in the U.S. Many young Americans were seeking answers, and one group found theirs by joining the Jesus Revolution. A new film that realistically portrays the Jesus Revolution opened in theatres around the country Feb. 24.
"Jesus Revolution"
The film is written by Jon Erwin and Jon Gunn, adapted from a book by Greg Laurie and Ellen Vaughn. Laurie was one of the young truth seekers profiled in the film. A high school student with an unhappy home life, Laurie (Joel Courtney) looked for answers in drugs and rock 'n roll. All that changed after he met Lonnie Frisbee (Jonathan Roumie), a charismatic hippie street preacher. Frisbee and Calvary Baptist Pastor Chuck Smith (Kelsey Grammer) invited him into the Jesus Movement they helped found.
The joyous revival of love and communal sharing known as the Jesus Movement started in the Haight-Ashbury District of San Francisco CA, and was embraced by young people across the U.S. Hundreds of these young people traveled there to be baptized by Smith and Frisbee in the Pacific Ocean at Pirate's Cove beach. The cinematography for these baptism scenes beautifully captures the immersions and the emotional celebrations that followed.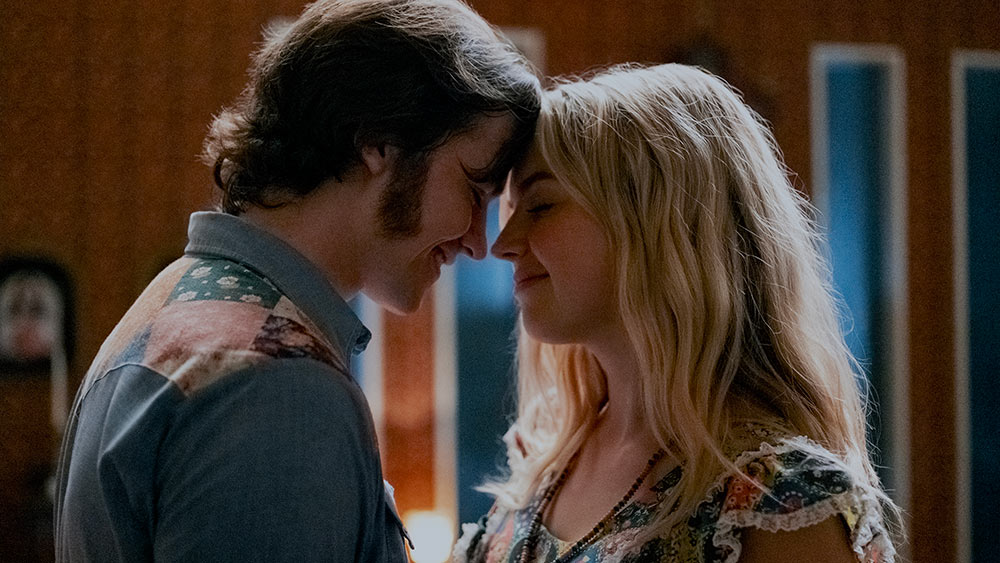 Kimberly Williams Paisley as Greg's alcoholic mom and Anna Grace Barlow as Greg's sweetheart Cathe, are also featured in the film. Directed by Jon Erwin and Brent McCorkle, the film is produced by Lionsgate in partnership with Kingdom Story Company. The company produces inspiring content for the big screen, including such features as I CAN ONLY IMAGINE, AMERICAN UNDERDOG, I STILL BELIEVE, and THE JESUS MUSIC.
Several cast members, like Grammer (Frazier) and Roumie (The Chosen), were already well known for their previous work. Both actors turn in excellent performances, with Roumie especially mesmerizing in the scenes where he's preaching to a crowd of new evangelical believers. The most memorable performances in the film are by relative newcomers Barlow and Courtney. Audiences will be inspired by Greg and Cathe, as they stumble their way into finding truth and true love together.
Harvest Christian Fellowship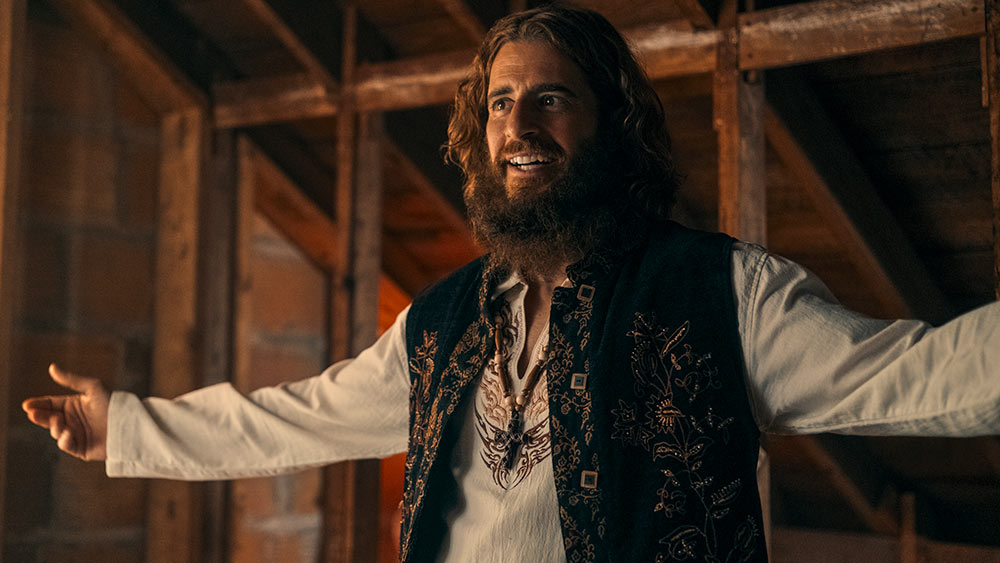 It's especially gratifying to realize that almost fifty years later they are still happily married and still part of the Jesus Movement. Laurie is senior pastor of Harvest Christian Fellowship with campuses in California and Hawaii. He also hosts syndicated broadcast programs while organizing evangelistic events called Harvest Crusades. Laurie has also partnered with Kingdom Story Company to produce inspirational films like "A Rush of Hope," "Hope for Hurting Hearts," and "Lost Boy." He is the author of over 70 books including Johnny Cash: The Redemption of an American Icon.
The "Jesus Revolution" film can be seen at local theatres in Cedar Hill, Grand Prairie and Lancaster as well as many other venues in the Dallas-Fort Worth area. The dramatic film is rated PG-13, and is 120 minutes long.