"Joe De Yong: A Life in the West," by William Reynolds, is a gorgeous 336-page coffee table book filled with over 500 images, featuring art, illustrations and writings from the western artist. De Yong was a protégé of cowboy artist Charles M. Russell, and served as a historical consultant on western films. His costume designs and scenic sketches helped make classic films like "The Plainsman," "Union Pacific," "Red River," and "Shane" more authentic. Although he had been deaf since childhood, De Yong's handicap didn't prevent his being one of the foremost chroniclers of the old West from the 1920s-1960s. Published by Alamar Media, the coffee table book sells for $50. Perfect for lovers of the Old West or classic Western films on your gift list.
"Secret Scouts and The Lost Leonardo," a delightful young adult book that combines history, mystery and a gang of wanna-be young detectives. When they stumble on sketches that could be Leonard da Vinci's, the friends are propelled into an exciting journey that involves time travel. Perfect for any tweens on your list, Secret Scouts series are written by "Mr. and Mrs. Kind" who live in Amsterdam with their three young kids. Published by Midpoint Trade Books, the book is available from Barnes & Noble for $15.99 (hardcover) or $10.99 Nookbook.
"Tired, Hungry, Standing in One Spot for Twelve Hours: Essential Cop Essays" transports her readers into the world of law enforcement. A veteran police office, Cortez has spent 24 years in law enforcement working everything from undercover assignments to sexual assault investigations and crime prevention. Cortez is a Councilor of Texas Institute of Letters whose poems, essays and short stories have been published in numerous journals and magazines. The paperback, published by Texas Review Press, sells for $22.95.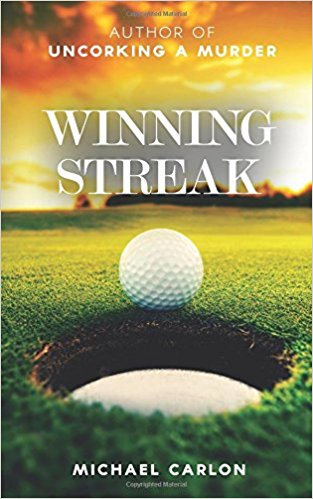 "Winning Streak," a novel about a golf champion who turns in his clubs following his father's untimely death, is a real winner. Michael Carlon's novel is set in scenic Chatham, Massachusetts, and manages to combine romance interspersed with a few golf tips. Those tips also translate to wise lessons about life. Published by Vertigo Partners, the paperback is available through Barnes & Noble for $13.99.