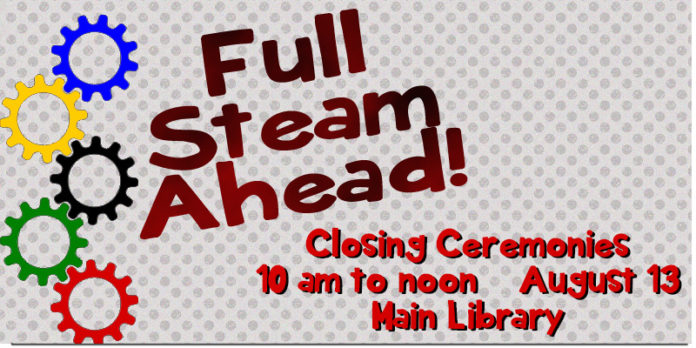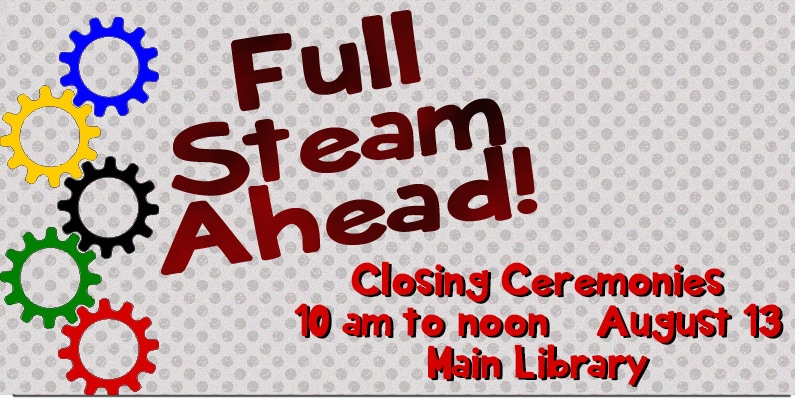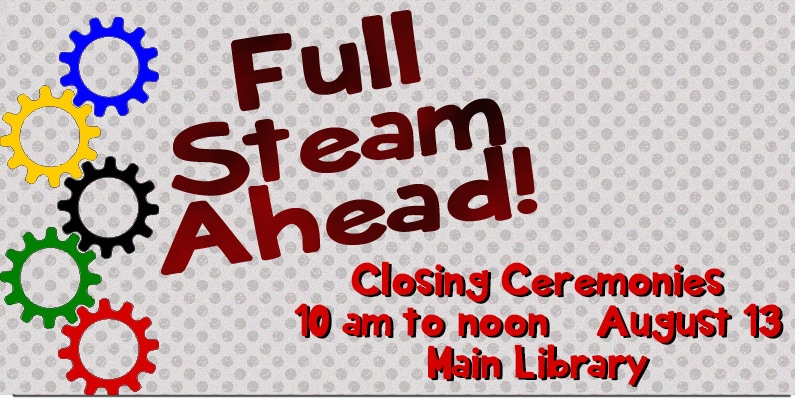 By Elisabeth McMahon
The Grand Prairie Libraries end their Summer Reading Club with a Full Steam Ahead Closing Ceremony for kids on Saturday, August 13 from 10 am to noon at the Main Library. Our end of summer celebration explores the wide world of science in a STEAM extravaganza. Kids will enjoy hands-on activities with our special guests, the Perot Museum of Nature & Science Tech Truck, and the wacky docs of Mad Science. Summer Reading
The TECH Truck is a mobile extension of the Perot Museum that travels throughout North and Central Texas. T.E.C.H. stands for Tinker – Engineer – Create – Hack. The TECH Truck engages kids in hands-on, maker-based, science, technology, engineering, art and math (STEAM) experiences that foster creativity and confidence. Kids share the thrill of discovery that's so essential to fostering confidence and creativity in STEAM subjects.
Mad Science has thrilled kids with exciting, learning-based presentations in Grand Prairie and around the metroplex. Kids will take turns exploring five different scientific concepts:
• Dry Ice: Learn about states of matter and physical reactions through bubbling potions, dry ice in a glove, spooky effects and best of all – a Dry Ice Bubble Shower!
• Fun-damental Forces: Find out just how much fun physics can be with some of our favorite forces. Try our gyroscope bike wheel, coin vortex, tornado tubes, and more!
• Marvelous Magnets: See an electromagnetic catapult, magnets in motion and a "magna" doodle.
• Optical Illusions: Experience a variety of cool optical illusions, a camera obscura, and periscopes.
• Watts Up: Discover how and why static electricity is such a shock! We'll demonstrate with Plasma Balls, Static Tubes, Circuit Boards and our VanDeGraff Generator.
Kids will get a take-home craft, and can capture the moment in the library photobooth. Remember to bring in those Summer Reading Club logs! Libraries will accept logs through the end of August.
The Grand Prairie Main Library is located at 901 Conover Dr. Information on the library is available at gptx.org/library.