GLENN HEIGHTS—The City of Glenn Heights will face a special election, following the resignation of two council members.
Place 6 City Council Member Glenn George resigned first, around the end of June. His resignation was officially accepted by the Glenn Heights City Council on July 18, 2017.
George's resignation letter was short and concise.
"Please accept this letter as notification that I am resigning from my position as City Council Member Place 6 for the City of Glenn Heights."
George says that his resignation was due to a number of growing professional and personal responsibilities.
"Due to a multitude of commitments it has become necessary that I withdraw from the council," George wrote.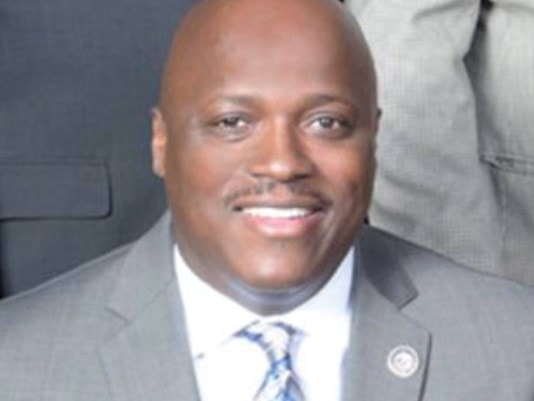 Glenn Heights Council Member Arrested
However his resignation was not the dire circumstance seen a few weeks later when the Place 1 representative resigned.
Recently, council members were asked to accept the resignation of Councilman Sidney Davis.
Davis simply states personal reasons for his decision to resign from the city council. Authorities arrested Davis last month for sexual assault of a child and indecency with a child.
The Dallas County District Attorney's Office has asked the Texas Rangers to investigate the case further. Originally the Glenn Heights Police Department had the case but turned it over to the Dallas County District Attorney to avoid possible conflicts of interest.
Since the arrest Davis was released on a $5,000 bond. He is barred from any contact with a minor, drinking alcohol or carrying a gun. He must also submit to random drug tests.
"We were surprised about the events that are stated. But we'll be shocked if the charges are true," said Mayor Leon Tate.
Davis was not at the last city council meeting before his resignation was accepted.
Special Election Ordered
The Glenn Heights City Council did order a Special Election to fill the City Council Place 6 vacancy.
There is information posted on the City's website with the particulars regarding the Special Election. To date two residents have applied for a place on the ballot for the Place 6 vacancy.
As for the election to replace Davis, the City Council must approve a similar election ordinance. had the first reading of an ordinance to order a Special Election to fill that vacancy. The second reading of the ordinance and the first day to accept candidacy applications will likely be Wednesday, August 9, 2017.
Both Special Election for Place 6 and Place 1 will be held on the next uniform Election Date of November 7, 2017.