DUNCANVILLE—Trysten Smith went 15 for 80 yards in the game against Lewisville Saturday afternoon. Lewisville had a combined 102 total offensive yards for the game.
Smith scored three touchdowns on short yardage plays, giving the Panthers a 21-0 lead after the first quarter. All three PATs by Victor Escalona were good. Two of those three touchdowns were set up because of pass interceptions by Anthony Cruz. They were returned to the Lewisville 2-yard line. The third TD was by Stacy Brown, who intercepted in his own end zone and returned it to the Lewisville 7-yard line.
While the Duncanville offense was somewhat limited the first half, (132-yards) the defense set the offense up for scoring situations. A second quarter pass by Panther quarterback Ja'Quinden Jackson to Karlen Howard for a 47-yards touchdown and PAT by Escalona, left Duncanville 28-0 at the half.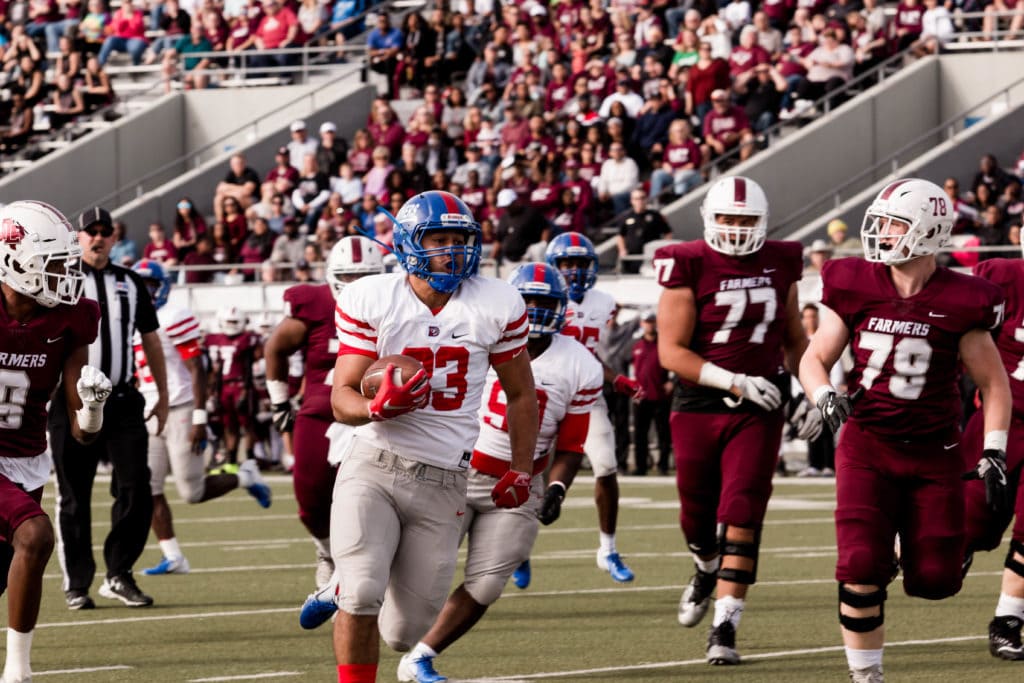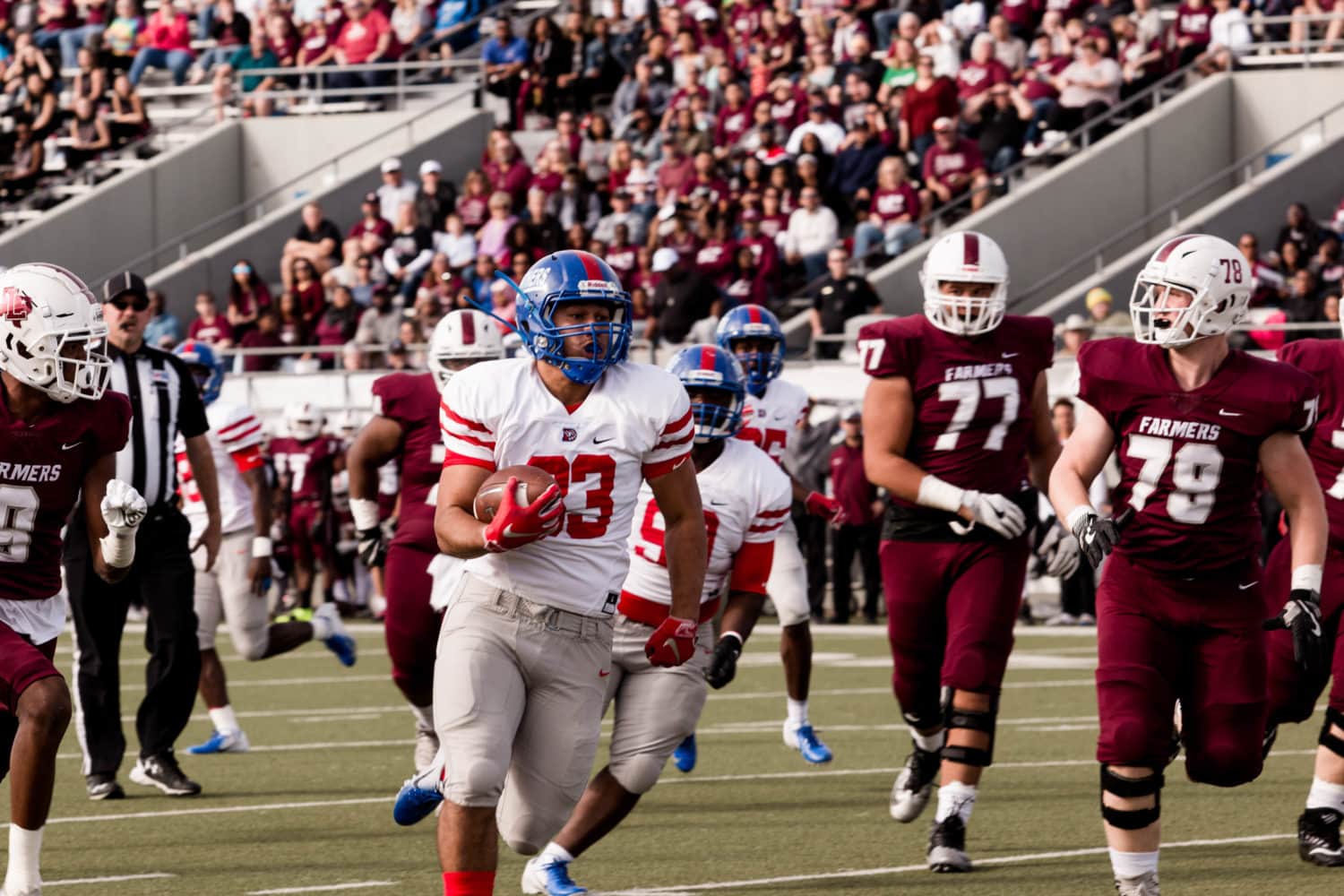 Defense Holds Lewisville Offense To 102 Yards
Duncanville's defense held Lewisville to 24-yards rushing on 30 plays. Lewisville threw the ball 17 times, completing 8, but gave up three interceptions. They totaled eight first downs for the game.
Fans had hardly settled back in their seats at the start of the second half, when Panther defensive back Tre'Shon Devones intercepted an AJ Newsome pass. Devones returned it 41 yards for the score. Duncanville led 35-0 after the Escalona tap-in.
Duncanville would score one more time in the fourth quarter, on their way to a season six shutouts. The final score came on a 32-yard field goal by Escalona. Duncanville 38-0.
"Penalties will hurt us and good defense will favor us," said Panther Coach Reginald Samples before the game. "Our offense can be explosive at times. But it has been my experience that the defense wins the big games," he concluded.
While it was the defense that positioned the Panther offense to score, it was the constant hard hitting and grinding of the offense (232-Yards) that laid open the Lewisville defense for exploitation. Jackson was 10-13 for 116 yards through the air.
Duncanville will play Arlington Lamar (11-1) Friday night at 7:30 p.m. in Mansfield.