DALLAS—Before the start of the season Duncanville Head Football Coach Reginald Samples indicated that Skyline would probably offer the Panthers a healthy challenge this season.
Skyline Head Coach Herman Johnson had previously coached under Samples at Skyline and Duncanville. This should give him a degree of familiarity with Samples' coaching style and player ability.
"Coach Johnson is knowledgeable and will help Skyline to be a district contender," said Samples before the game Friday.
Skyline scored a single time on a 45-yard pass from Velton Gardner to Martinez Hill in the first quarter this Friday night at Forester Stadium. This was the first time a Texas team has scored against Duncanville this year.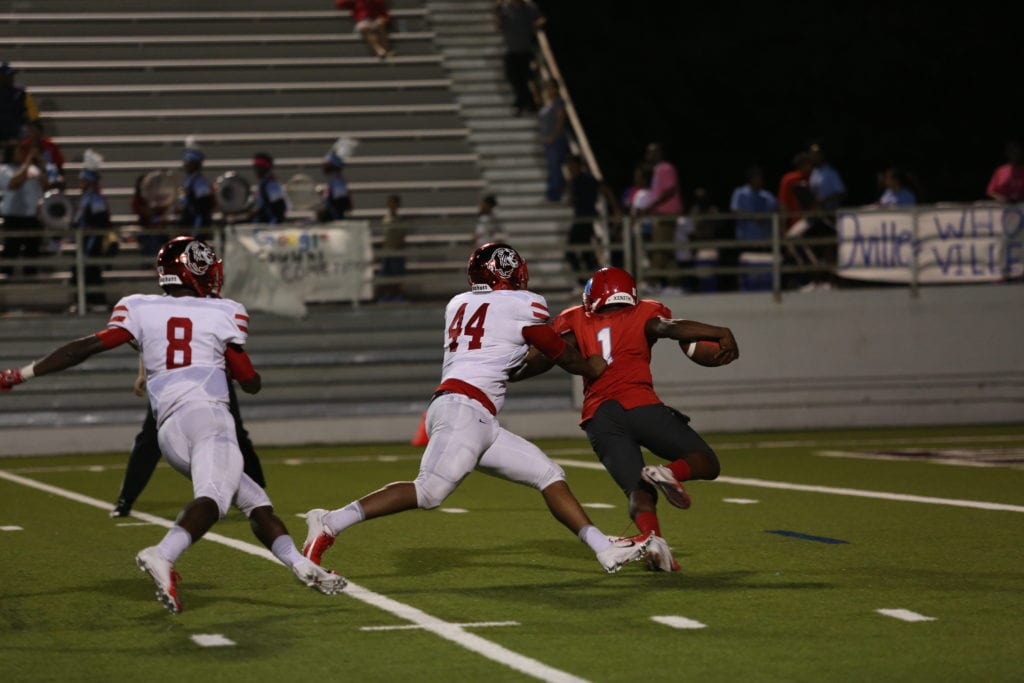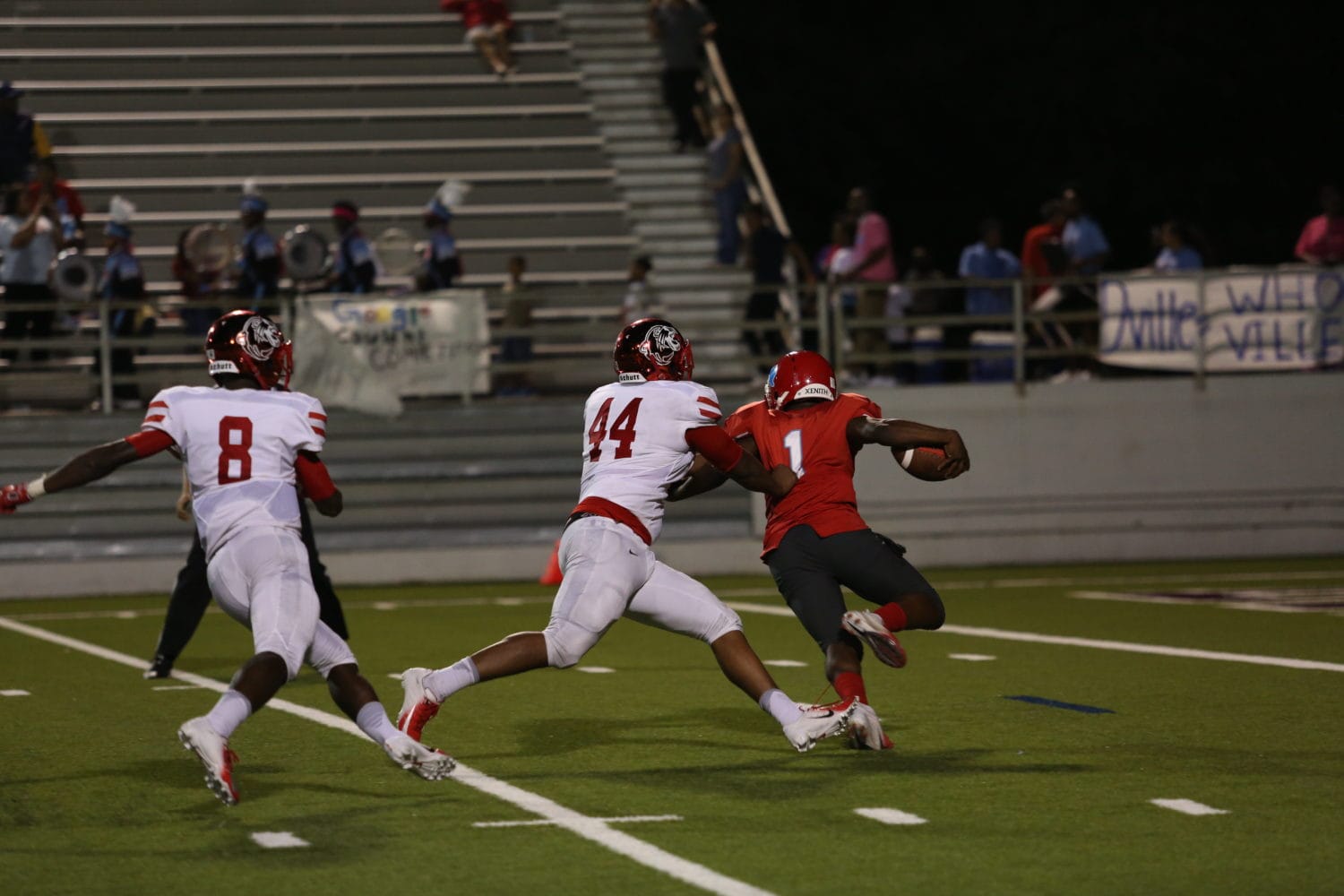 Panthers On A Roll
Again this week Duncanville quarterback Ja'Quinden Jackson was the hero of the game. Jackson went 10-135-yards on the ground, second only to Trysten Smith gaining 8-140-yards for two touchdowns.
Duncanville had a total of 426 yards on 37 carries. Jackson alone had three consecutive touchdowns on runs of 50, 45, and 2-yards.
Even though the offense was putting points on the scoreboard, it was the panther defense that controlled the game. Skyline fumbled three times, losing all three. Penalties, pass interceptions, block kicks all contributed to the total 150-yards offense for Skyline.
Panther Charleston Craddock recovered a blocked kick, which he returned for a 30-yard touchdown.
Panther kicker Victor Escalon was 9 for 9 in the points-after-touchdown department. The lad hasn't missed all year. Duncanville controlled the tempo, field, and emotions during the entire game.
Duncanville is ranked No. 7 in the latest Statewide Associated Press Polls for Class 6A.
Next week Duncanville plays Richardson's Lake Highlands at their high school in northeast Dallas. Kickoff will be at 7:30 p.m.