DUNCANVILLE—Duncanville had seven possessions the first half against Richardson Berkner here last Friday night. They scored on six of them and led 42-0 at the halftime break.
Duncanville's offense was simple to fast, strong and athletic. While their defense controlled the line, shut down the lanes, and protected for both the short and long passes.
The Panthers raked up 510 total offensive yards to Berkner's 42 Yards, of which -10 was rushing. The Panthers had 324 yards on the ground.
Duncanville scored their first TD with only a minute and a half of the first period clock, on a 45-yard pass from Ja'Quinden Jackson to senior Gyasi Smith. Jackson would pass 8-11 for 186-yards for the game. Kicker, "Magic Foot" Victor Escalona made all 9 PATs. He is perfect so far this season.
The only Panther miscue was a fumble loss in the first quarter. This stopped the drive and a sure TD.
Before the game, Panther Head Football Coach Reginald Samples said they had a good workout this week and had focused on not turning the ball over and fewer penalties. He went on to say that the team lost only one player to failing grades. Panthers had only 38-yards in penalties.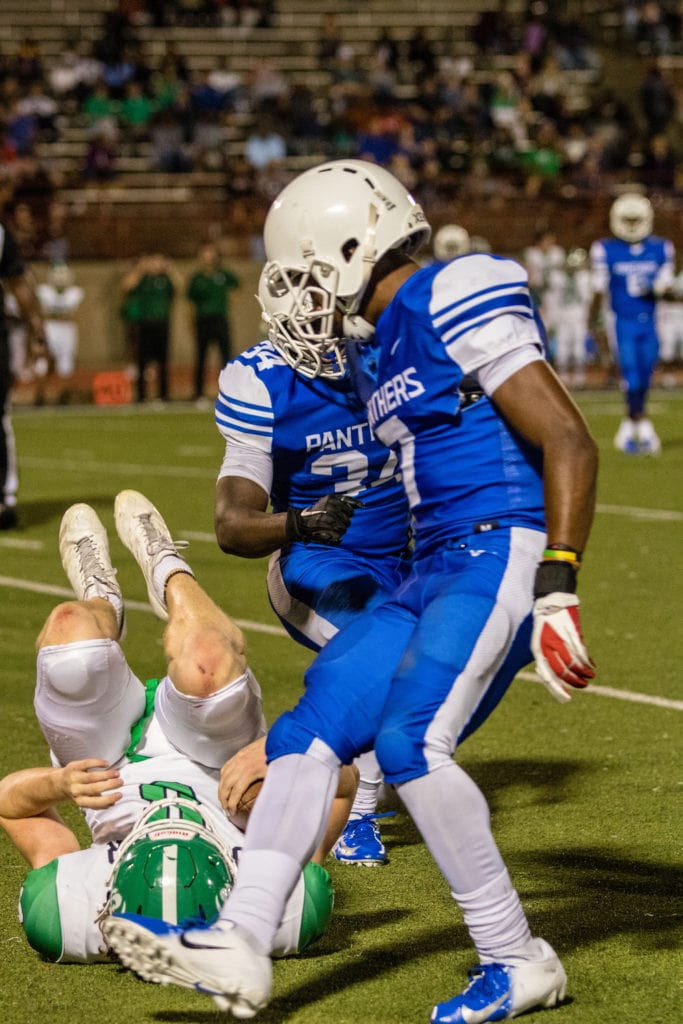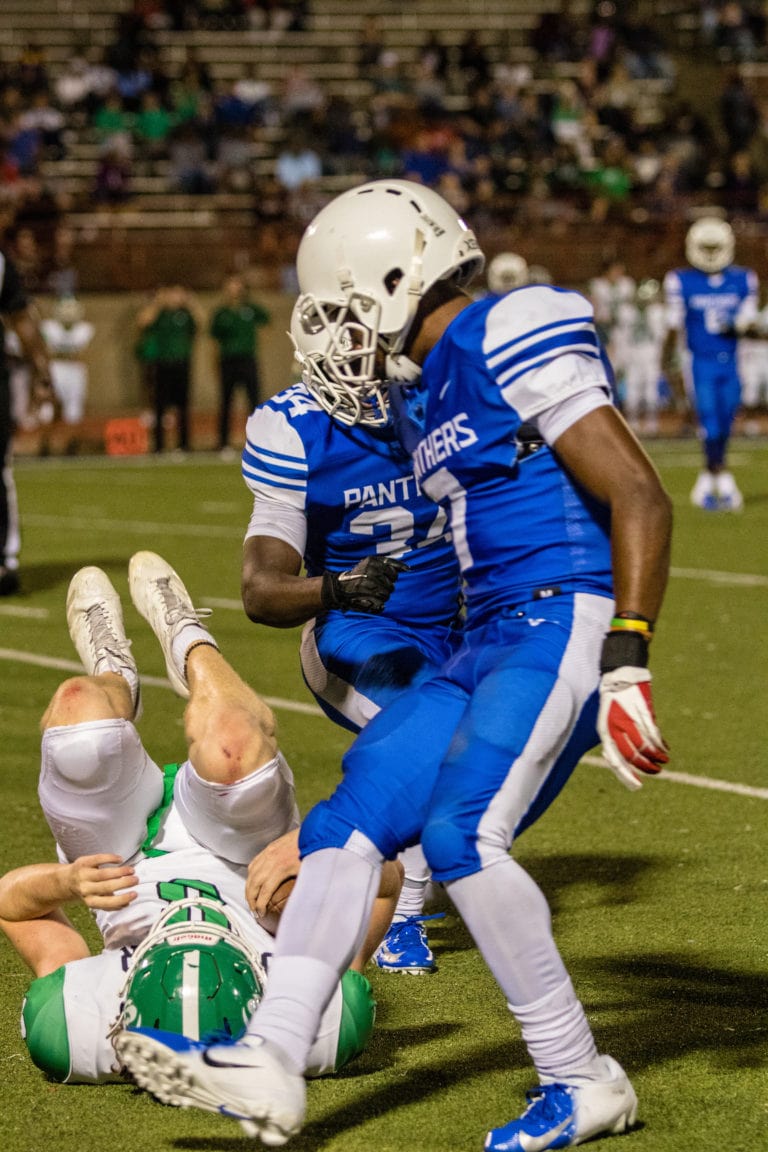 Second Half
By the break much of the offense was on the bench. And while the offense shined, it was the defense that was devastating. Sometimes the Panthers rush so quickly that they got to the quarterback just as the ball arrived.
Tyler Quinn and Charleston Craddock provided the most profound defensive effort.
Demarcus Jackson had 14 carries for 94 yards and Jason Fountain ran 9 times for 73 yards. Both scored a TD for the game.
Next week Duncanville takes on Skyline at Forrester Field in Dallas. Kick-off is 7:30 p.m. It should be an interesting game, since the current Skyline head coach was once Coach Samples' assistant during his tenure at Skyline.