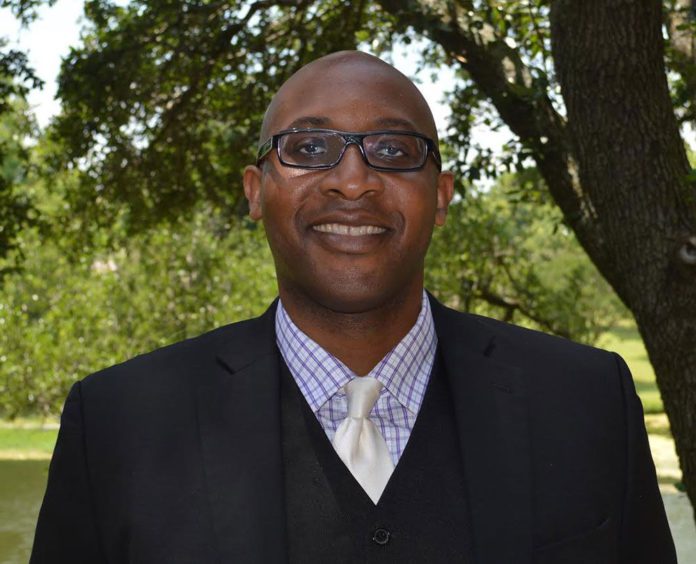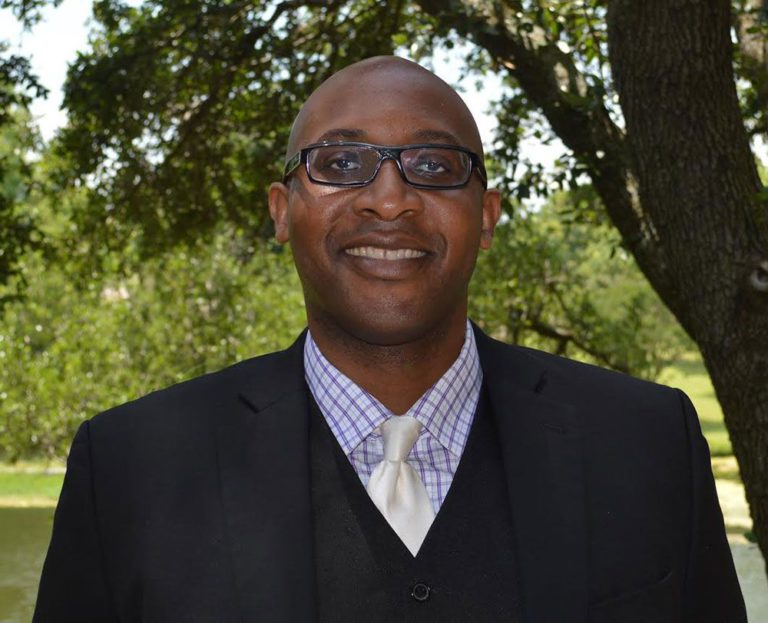 LANCASTER—Cedar Valley College recently announced the appointment of Dr. Osaro E. Airen as the school's new Dean of Student Retention & Title III Administrator. Dr. Airen will be directly responsible for planning, managing and directing all activities related to student retention programs and services, including serving as the administrator of a $2.4 million U.S. Department of Education Predominantly Black Institutions grant designed to promote enrollment and participation in science, technology, engineering and math (STEM) programs among African-American men in southern Dallas County.
"I can't think of a more capable or qualified individual to help our students successfully navigate the challenging waters of higher education than Dr. Osaro Airen. His keen insight and understanding of the complex, multifaceted needs of the 21st century student will be invaluable to us as we continue to vigorously help our students achieve their academic goals," said Dr. Jennifer Wimbish, president of Cedar Valley College.
Prior to joining Cedar Valley College, Dr. Airen served as the Director of Multicultural Affairs at Stephen F. Austin State University in Nacogdoches, Texas, and Wayne State College in Wayne, Neb. Earlier in his career, he held senior-level administrative and teaching positions at the City College of New York in New York, N.Y., West Chester University of Pennsylvania in West Chester, Pa., and Saint Vincent College in Latrobe, Pa. Over the course of Dr. Airen's distinguished career, he has also taught psychology and student affairs graduate degree courses; served on thesis and dissertation committees; and has developed multicultural programming and culturally responsive opportunities designed to support student learning and development.
A native of Los Angeles, Dr. Airen holds a doctorate in Counselor Education from Virginia Tech in Blacksburg, Va.; a master's degree in Marriage and Family Therapy from the University of Southern California in Los Angeles, Calif.; a master's degree in Business Administration from Wayne State College; and a bachelor's degree in Psychology from the University of California, Riverside. In addition, Dr. Airen is a licensed professional counselor, national certified counselor and certified disaster support counselor.
"I don't see my position at Cedar Valley College as a job. I believe it is my life's duty to pay it forward and provide students with the incredible support I received in my formative years," said Dr. Airen. "In my new role, I want to positively empower students to obtain their certificates or degrees, as well as help them determine and reach their life goals," he added.
Active in both civic and professional circles, Dr. Airen is a member of the Texas Association of College and University Student Personnel Administrators; National Association for Multicultural Education; African American Heritage Project; Organization of Faith, Education and Community; and Alpha Phi Alpha Fraternity, Inc.
Dr. Airen resides in Dallas with his wife, Rachael, and their 11-month-old son, Osayi. When time permits, he enjoys spending time with his family, exercising and traveling.
Cedar Valley College is one of seven independently accredited colleges that make up the Dallas County Community College District, one of the largest community college systems in the United States. Nationally recognized for its award-winning academic programs, Cedar Valley College equips students for successful living and responsible citizenship in a rapidly changing world, while providing economic benefits to taxpayers, businesses and the community-at-large.
Established in 1977, Cedar Valley College has an enrollment of more than 6,500 students and is designated by the U.S. Department of Education as an African-American Serving Institution and Minority Serving Institution. Located in economically disadvantaged southern Dallas County, Cedar Valley College's 75 square-mile service area includes the Dallas neighborhoods of Highland Hills, Pleasant Grove and Red Bird, as well as the suburbs of Cedar Hill, DeSoto, Duncanville, Glenn Heights, Hutchins, Lancaster, Seagoville and Wilmer.