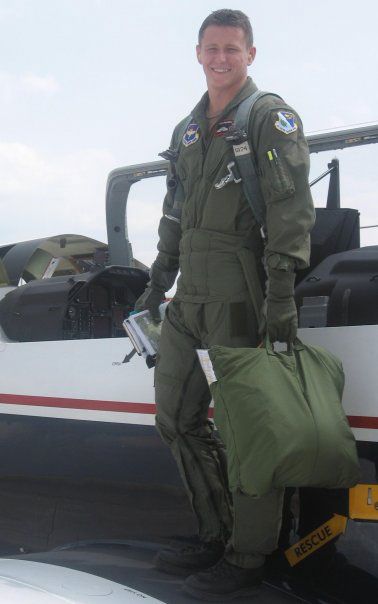 Nate Cavender DeSoto Native Successful On The Field & The Court
DESOTO—Nate Cavender was born in Desoto and raised in Mesquite where he attended Mesquite Poteet High School. He excelled in three areas: academics, basketball and baseball. In fact, his batting average in his senior year for a few weeks was an impressive .500, which meant he got a hit once every two times he was pitched to. A .300 batting average is considered great and .500 is impressive.
No one has ever hit .500 for an entire season. Baseball hall of Famer and Boston Red Sox Phenom Ted Williams was the last player to hit above .400 and it will probably never happen again. To be considered a top-flight MLB player, .300 is the benchmark. Nate had one of the top batting averages in the metroplex for a short time during his senior year as a Poteet Pirate, but he was realistic: baseball was fun, but not his future.
On the basketball court he was the shooting guard, and he can still hit three-pointers today.
Nate Cavender Had A Plan
Sports were just a part of his overall plan: what Nate really wanted to do in high school was to earn a scholarship to college, to help out his mother, Denise, a dental assistant, and stepfather John, a police officer. Nate knew college would strain the modest family budget, and his hard work in class and at his sports could help him get noticed by college recruiters.
Nate's involvement in sports and athletics helped him to be awarded a four-year scholarship to Texas Tech. His friendly personality got him an invitation to join Sigma Chi Fraternity and he became President of his fraternity in his junior year.
Four years of studying and going through the ROTC program at Texas Tech earned Nate a Finance degree with an emphasis in Real Estate, and a commission as a Second Lieutenant in the United States Air force. Nate was selected for a pilot slot in the Air Force through his good grades and hard work ethic. Nate felt fortunate to get into the program, since many apply but few are chosen.
From Pirate to Pilot
Pilots have to make a ten-year commitment after graduating pilot training, and Nate was happy to do so. He was first stationed at McGuire AFB, New Jersey, and then at Joint Base Hickam-Pearl Harbor, Hawaii. Nate jokes about "the terrible weather there," when in reality, it was a beautiful place to work and live.
Nate flew in two wars: Operation Enduring Freedom and Operation Iraqi Freedom. He logged over 650 combat hours, even being shot at twice, but says his training kept him safe. He received a number of awards including three air medals, earning one each for flying 20 combat missions, and the Meritorious Service Medal (MSM), the highest award presented to those in the U.S. Armed Forces who distinguished themselves by outstanding meritorious achievement or service. He survived two deployments, one to Kuwait for four months, and one in Turkey for four months.
During his time in the Air Force, he met through friends a Dallas Mavericks Dancer named Crystal. They hit it off and began dating. He proposed by flying her in a Cessna over his parent's property in Sunnyvale, where he had written out the words, "Marry me?!?"
"It wasn't your typical proposal," Nate admits, "Because I couldn't really get down on one knee and propose in the Cessna—there's no room in the cockpit for that!" But fortunately, Crystal started crying–and said yes.
Crystal got a promotion of sorts about the same time. She tried out for the Dallas Cowboys Cheerleaders and made the squad. They married in the preseason so in their first year of marriage the couple was separated for six months, while Crystal cheered in Dallas and Nate was stationed at McGuire Air Force Base in New Jersey. After the season ended, Crystal moved north to be with Nate in Philadelphia. 2010 was her last season on the Cowboys squad.
Nate's New Mission
In 2014 the Air Force decided that there were too many pilots and gave the option to get out for those that applied. Nate separated after 8.5 years from the Air Force to come back home to the Dallas area because he missed his family and friends.
"I was gone 200-plus days a year while in the military and realized I missed my friends and family and wanted to start a family of my own." He separated as a Captain and went back to the other area of his life he loves: the world of finance.
Though he's no longer saving the world in the military, he feels he's helping people protect their personal lives by saving them the anguish of losing their assets. After one year working at Merrill Lynch, Nate met Erin Botsford while flying a Botsford client in their private Jet. After being introduced to her through the client, Nate learned her strategy designed to protect her clients' personal wealth and signed on soon after because, he says, "I really believe in what we are doing here." In fact, he's taken on his stepfather as a client, moving his retirement from his former company into the Botsford Financial umbrella. His step-father plans to retire from the police force soon.
Life After The Military
Although he's no longer on active duty, Nate is still in the Rescue business. His most recent rescue is the dog he found roaming on the street near his uptown home. Nate and Crystal were walking back from dinner at a friend's house and spotted the mangy German shepherd mix all alone. They brought the puppy home although it was full of ticks and had a parasite, and took him to a vet to get him healthy. They named him Kai, which is the Hawaiian word for ocean.
Now that Nate is "grounded" in ocean-less Dallas, he has his beautiful wife, new puppy Kai, and family and friends close by. His plan to work hard to get ahead in life seems to have been a good one. Now his goal is to work hard to help keep safe and secure his clients' futures through his financial advice.
Nate can be reached at Botsford Financial through his email: ncavender@botsfordfinancial.com or 214-423-4200. He will be speaking at the Oak Cliff Lions Club on Wednesday August 24, 2016 at noon at the Weiss Auditorium located at 1441 N Beckley Ave, Dallas, TX 75203.