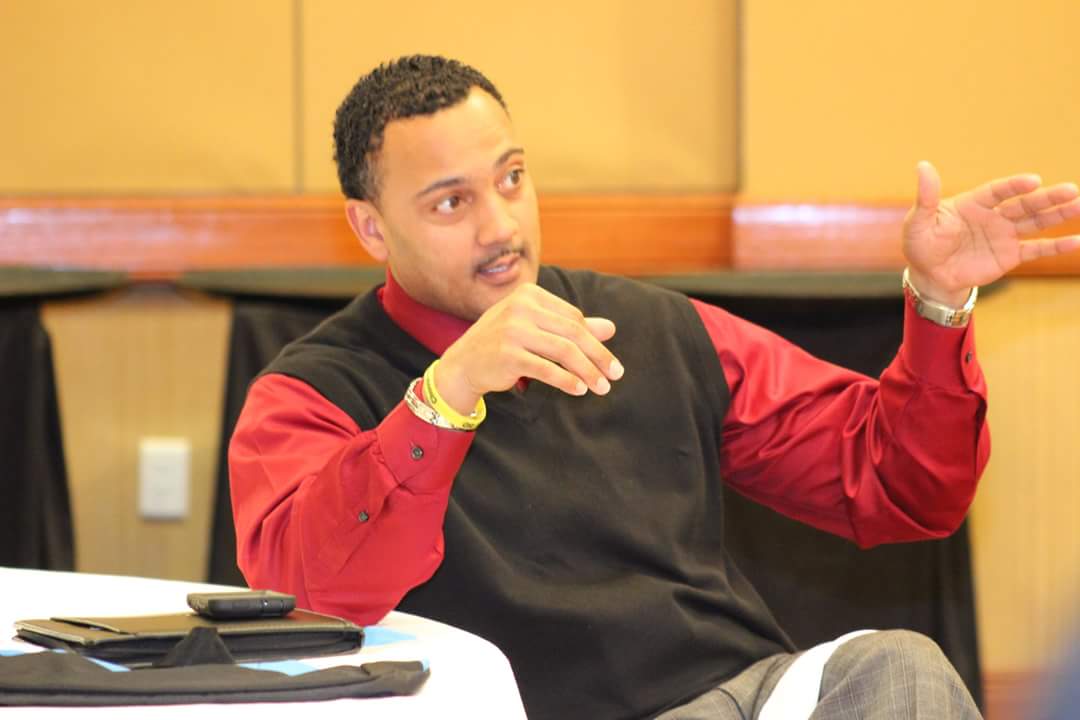 City Council Candidate Van Stripling Discusses The Future of DeSoto
DESOTO—The race to fill the Place 3 seat recently vacated by DeShaundra Jones seat is heating up. In fact, early voting has already begun.
Van Stripling hopes that by the end of February 3 he will be the newest addition to the DeSoto City Council. Stripling is self-employed and has lived in DeSoto more than thirteen years. Recently he sat down with Focus Daily News for an insight into his plans for the future of DeSoto.
What are your goals for the remainder of your term if you win?
Support the current vision and work already set in motion by our current Mayor and City Council. Work with the Mayor, Council Members, City Manager and Staff to address the proliferation of dollar stores and fried chicken establishments in our city. Help to improve the city's marketing for attracting new economic development opportunities. While also increasing the communication with residents on the improvements and great things already happening in our city.
What are you hoping to bring to the city in your role as City Council member?
I hope to bring experience and proven leadership, new and innovative ideas that will help our city attract quality new businesses (corporate, retail, and dining) that will provide at, and above living wages. I want closer communication and working relationships between the city and DeSoto ISD. The school district plays a major role in our city's economic growth.
Why do you feel you are the best person for the job?
I feel that I am the best person for the job because I bring knowledge of how city government works. I have hands on experience with legislative functions such as: developing policies, setting and approving budgets, determining the tax rate, establishing an overall direction (in this case it would be the City of DeSoto). As well as providing a general direction to (in this case it would be the City Manager). Additionally, I served 3 years on the DeSoto Planning and Zoning Commission.
I also bring professional experience as a local business owner; a Veteran of the U.S. Air Force. I've work in the federal government; and work in the financial industry. This includes expertise on both the corporate and regulatory side.
Lastly, I bring educational experience. I hold a MBA from the University of Phoenix; a B.S., Management/Finance from Park University and I am a 2007 graduate of the DeSoto Civic Academy.
Have you held any other city offices in your past?
I served as a DeSoto Planning and Zoning Commissioner (2007-2010); and as a DeSoto ISD School Board Trustee (2010-2016).
What are some of the biggest changes you would like to make this term?
There is not a lot of time left on this current unexpired term, but one of the biggest changes I would like to make is with the way some property is zoned.
Our current zoning has allowed for the proliferation of dollar stores and fried chicken establishments in our city, and we need to have greater control on the direction of our economic development.
What are some of the biggest challenges you believe you will face?
I could face is getting pushback from the community on progressive economic development and managed growth ideas.
Change can be hard and very uncomfortable for many residents and understandably so. But we cannot continue to take the 'Just wait. They will come to us.' position and expect to get quality development and job growth. We have to take control of our own future.