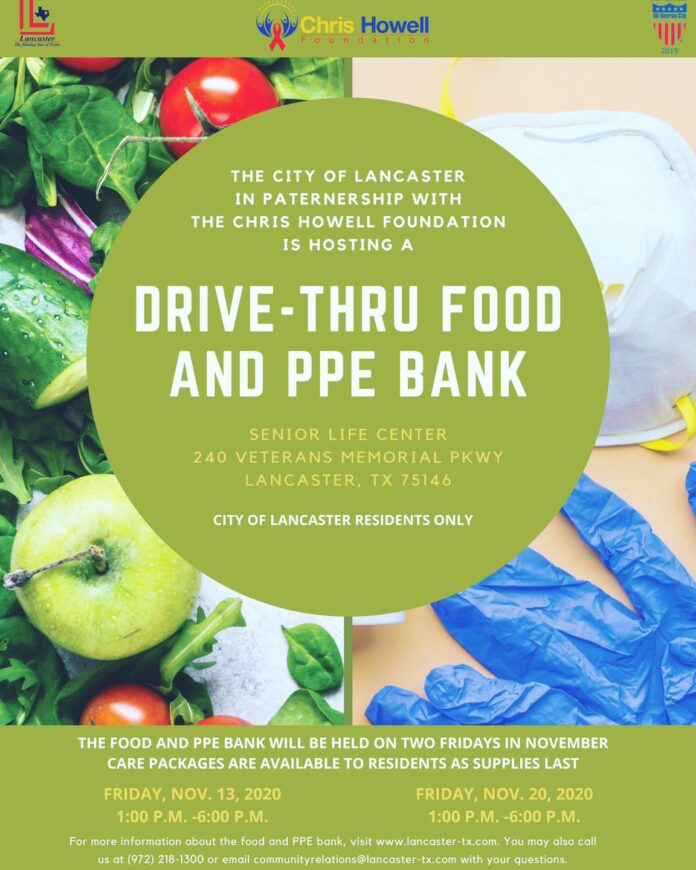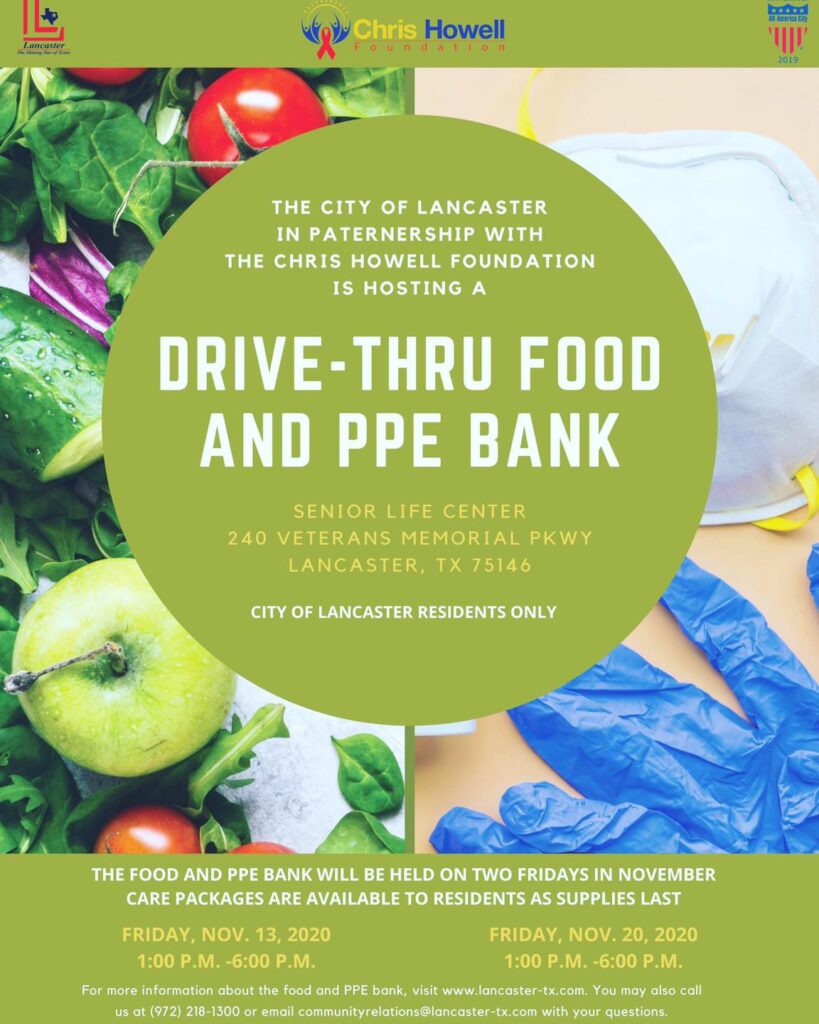 Feeding Lancaster Families For The Holidays
LANCASTER – COVID-19 numbers are on the rise again and the holiday season is looming.
To recognize families in need the City of Lancaster and the Chris Howell Foundation (CHF) are hosting two weekends of distributions for Lancaster residents. Items distributed include PPE kits and large boxes of fresh foods.
Immediate and tangible, the idea for the distribution is to relieve the strain local families are experiencing as the holiday season approaches.
Lancaster City Manager Opal Maudlin-Jones said this event is for Lancaster residents only and proof of residency to participate is required with either a valid driver's license or current water bill.
"Our goal is to provide as much service as we can to Lancaster residents," Maudlin-Jones said.
Up to 2,500 families are expected to be served at the drive-thru events over the next two weekends in Lancaster.
This series of COVID-19 Community Relief Drives was held this past weekend on November 13 and will be held again on Friday, November 20 from 1 to 6 p.m. at the city's Senior Life Center located at 240 Veterans Memorial Parkway.
Food & PPE Distributed
Residents will receive USDA Farmers to Families food boxes of produce, precooked meats, dairy and fresh milk, as well as PPE care packages including masks, hand soap and hand sanitizer.
Chris Howell, President CEO of Chris Howell Communications, LLC said his organization chose Lancaster for these two weekends because "the city was already doing a number of things to help meet the needs of its residents during this time. We thought it would be great to join with them in this effort by offering food boxes and PPE for the families of this community."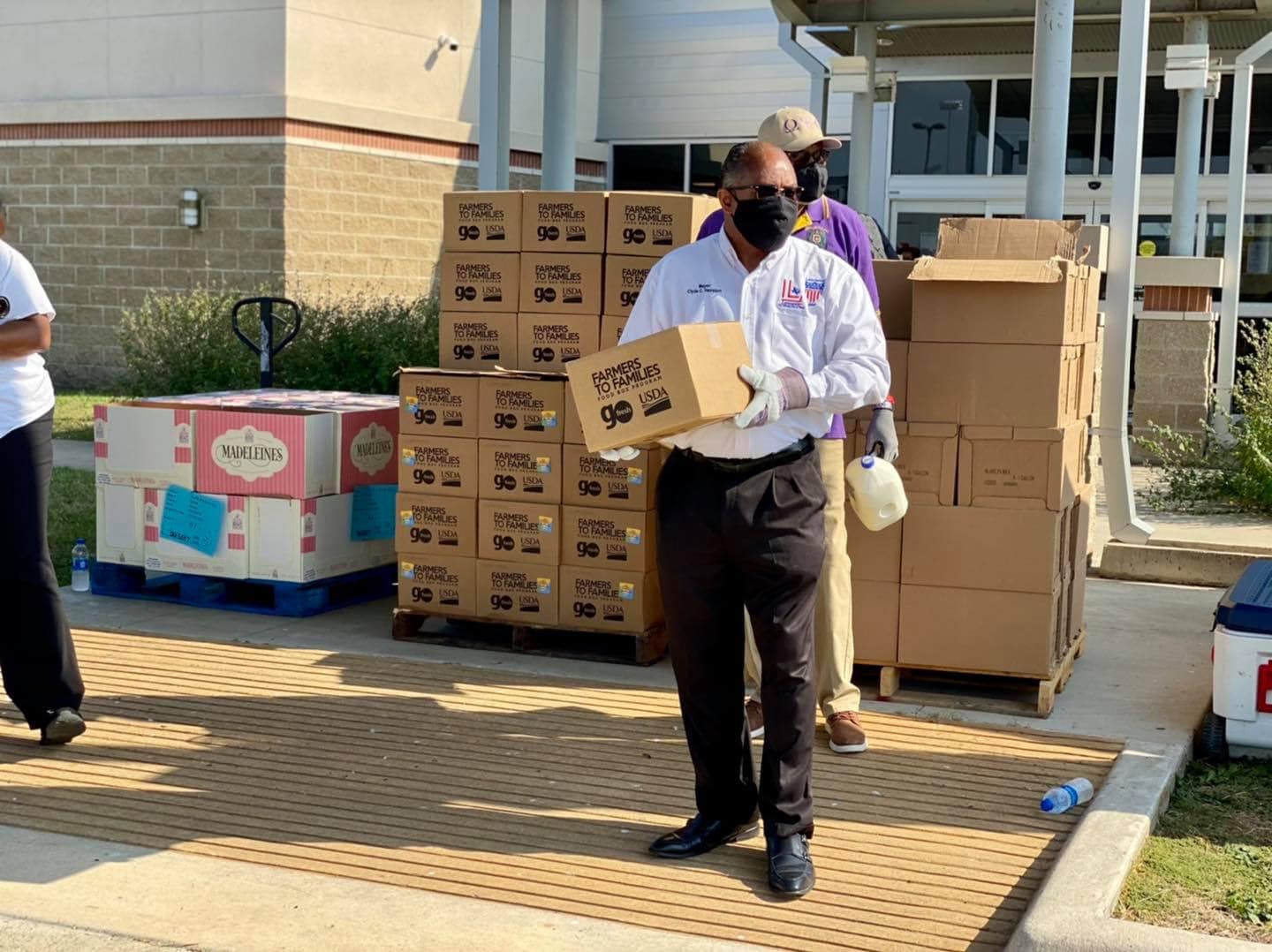 As the pandemic set in on communities across the nation, the Chris Howell Foundation board decided it was time to get creative in order to serve the community.
"We landed on sticking with our health and wellness initiative, so we began distributing masks, hand sanitizer, and hand soap in addition to Farmers to Families Food Boxes," Howell said.
This year to date, CHF has distributed a total of 610,596 pounds of fresh produce, protein, and PPE care kits to more than 19,036 DFW-area families. Joining with the City of Lancaster will allow thousands of additional families to access the resources they need.
Howell said the organization is currently serving in Dallas and Fort Worth as well as Lancaster and are in conversation with a few other cities they hope to be able to serve too.
"I want to commend both the City of Lancaster and the Chris Howell Foundation for partnering on this important effort to recognize and reach out to those who are in need this holiday season," said State Representative Carl O. Sherman Sr., who attended the event this past Friday and whose district office in Lancaster too. "I am especially grateful that this type of distribution is not only taking place in District 109, but in the city where my district office is located. With 2,500 families expected to be served through this drive-thru distribution I want to thank these good Samaritans for taking the time to open their hearts and share the joy of the holiday season with everyone."