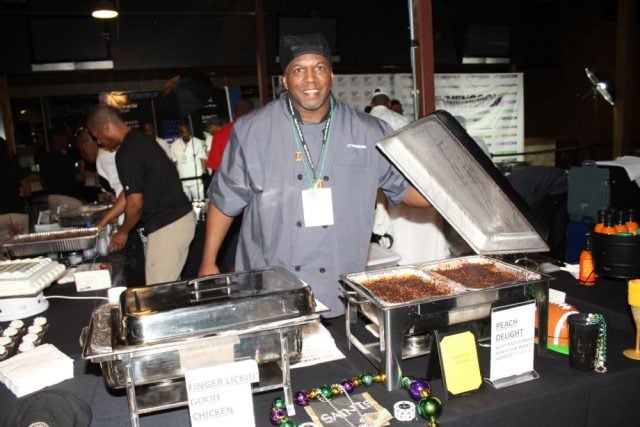 DALLAS—A Taste of the South, Inc. held its 16th annual Father's day event, City Men Cook 2016 and over 35 cooks showcases their culinary delights for attendance that topped over 750. City Men Cook is still one of the largest urban Father's Day celebrations in the country.
"Our goal was to show the integral importance of how the community is successful when it mixes the three C's of culture, commerce and culinary", says event manager, Terry Allen, so partnering with private sector partners – FedEx, John Eagle Honda, public sector partners Anthem Strong, the City of Dallas & MOB (Mothers Opposing Bullying) Anthem Strong Families and local dads, mentors and leaders was the perfect strategy to convey how all communities can replicate this model to celebrate mentoring, leadership and fatherhood."
"We were overjoyed at the amazing outpouring of support and volunteers from the people of our beloved Dallas," said City Men Cook founder, Terry Allen. "It has always been our purpose to serve and acknowledge fathers, mentors and leaders in a way that not only uplifts them but allows them to be community role models and give encouragement to the families and communities they love and serve. Our ongoing and newly formed relationships are key to keeping this important event alive and thriving. We have come this far by faith and excited for all the amazing connections that will blossom from these partnerships."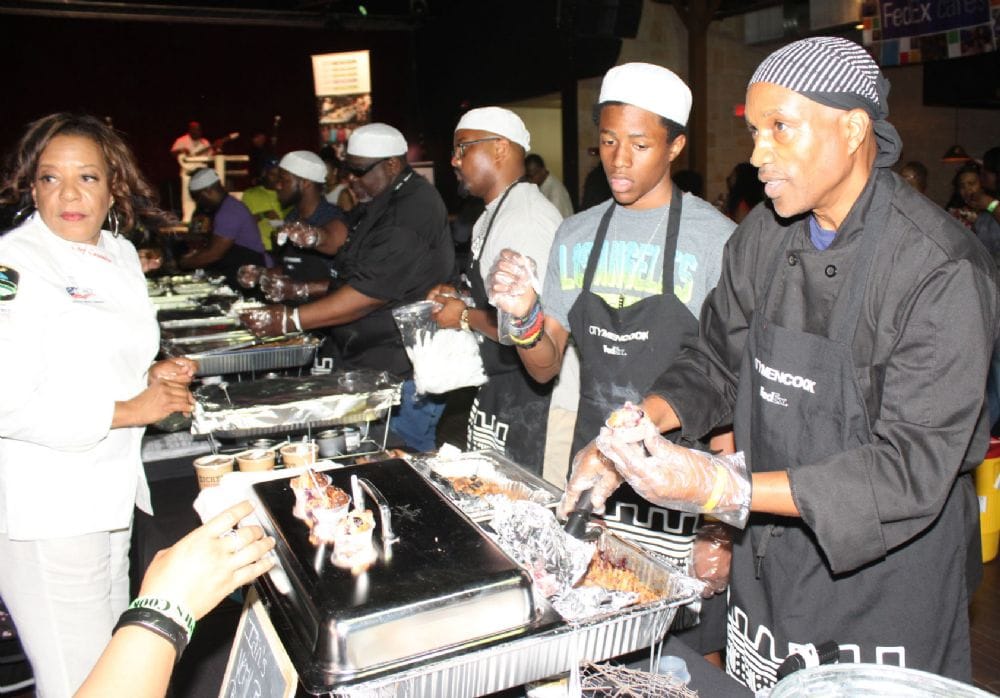 Four cooks won recognition for their efforts, Cake Artist "CakeDaddy" Manual Pruitt, Best decoration/ FedEx Account executive – Byron Jackson – Best presentation/ Skew U Restaurateur Andrew Howard – Best Recipe/ and Attorney Reginald Carpenter – Best theme (Juneteenth).
Anthem Strong Families, a Dallas-based 501(c)(3) organization specializing in family development for men, women, and youth, will be providing a 32-foot video game trailer, equipped with the latest video game consoles so parents and their kids can bond over games and friendly competition.
John Eagle Honda Dallas, serving the Dallas Metro area and celebrating 45 years of business, has submitted a monetary donation. FedEx, main sponsor, has submitted a monetary donation as well as supports City Men Cook in bringing local government officials to this years event, including Deputy Mayor Pro Tem Erik Wilson serving as Honorary Chair and Celebrity Cook and other dignitaries serving the Dallas Metro areas and surrounding cities scheduled to appear.
A Taste of the South Charities, Inc., a Dallas-based 501(c)(3) organization, is on a national crusade to positively change the way the world views men in relationship to their families and communities to transform how Father's Day is celebrated. Now entering its 16th year, its premiere event, City Men Cook, has become a tradition as the largest and longest-running national Father's Day celebration of its kind in North Texas.
A Father's Table (AFT) is a culinary boot camp and is part of President Barack Obama's My Brother's Keeper (MBK) initiative and is aimed at fathers and sons to encourage bonding through hands-on exploration of the culinary arts to mentor and initiate dialogue and collaboration.