Cinco de Mayo celebrates the May 5, 1862 anniversary of the Mexican army's victory over France at the Battle of Puebla. Celebrations in the DFW area start May 1 through 7, when Dwayne 'The Rock' Johnson and his ultra-premium, small batch tequila, Teremana®, bring back their annual "Guac on The Rock" initiative. Celebrate Cinco de Mayo with friends and family while continuing to support local restaurants and enjoy the classic combination of tequila and guacamole.
Teremana® will reimburse restaurant goers for their guac, up to $1,000,000, when they purchase guacamole with any Teremana® Tequila cocktail from May 1-May 7.The campaign encourages consumers to support their local restaurant to generate additional revenue for restaurants and tips for hospitality workers.
"Bringing people together the Teremana® way — to have a great time, while supporting and celebrating the hospitality industry and its incredible workers — is one of the best ways to celebrate Cinco de Mayo and my birthday. These business owners and their hardworking teams go to tremendous efforts to bring big smiles to people's faces and create memorable experiences. Now it's Teremana®'s turn to express our gratitude," says Johnson. "Let's kick back some delicious Teremana® cocktails and great food, and thank them for all that they do. Let everyone know that The Guac is on The Rock again! Cheers, my friends!"
Consumers 21 and over who purchase a Teremana® cocktail with an order of guacamole will be reimbursed up to $10. To learn more about the campaign and to find restaurants and bars that carry Teremana®, visit guacontherock.com. Dallas restaurants TacoLingo and Te Deseo are both participating in Guac on the Rock, as both carry Teremana and serve guacamole.
Chido Taco Lounge
Cinco de Mayo is celebrated today as a great reason to honor the rich traditions and culture of Mexico. Chído Taco Lounge is hosting a Cinco de Mayo party on May 5 with drink specials, food specials, music, and a full day of fun.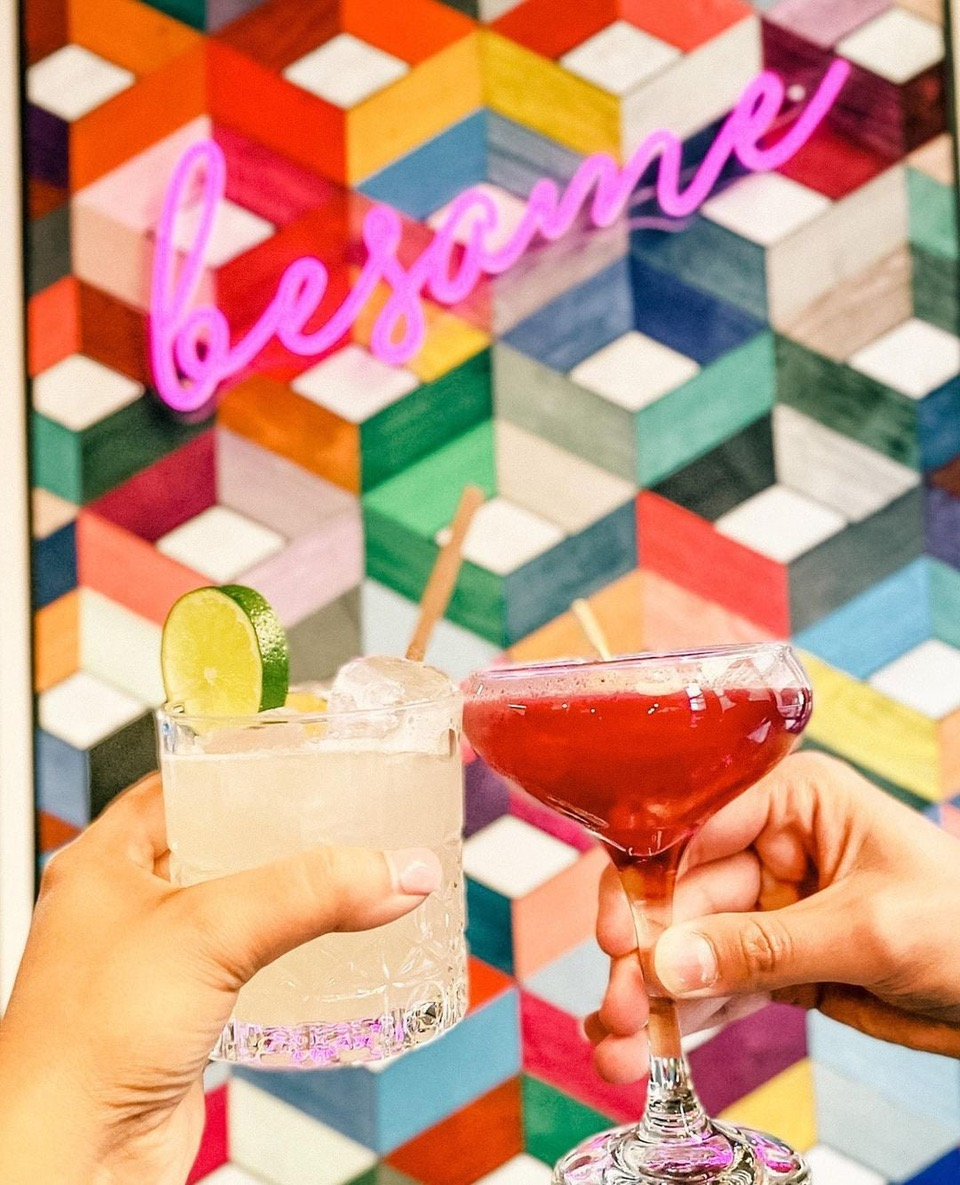 Beginning at 11 a.m., the restaurant will serve its full menu featuring delicious tacos, fajitas, bowls, and other favorites. Chído also offers a handful of $5 specials to commemorate the day. Guests can sip on $5 Patron Margaritas and Patron Ranch Waters and snack on $5 Queso and guacamole from opening until close.
A DJ will start spinning and provide the evening's soundtrack from 7–11 p.m., making it a great time to turn up the volume, request some tequila, and enjoy yourself. Chído means "cool" in Spanish, and that's evident across the concept, from the laid-back environment to the friendly service. Swing by anytime for great tacos, cold Cervezas and fresh Margaritas, but don't miss this Cinco de Mayo celebration. Call 469-200-5715 for reservations from 11 a.m.to midnight May 5 at Chido Taco Lounge, 6959 Lebanon Road, Suite 123 in Frisco.
Taqueria La Ventana Block Party
Downtown Dallas's Taqueria La Ventana is hosting its annual Cinco de Mayo Block Party, which drew over 2,000 attendees last year. The festivities are from 2 until 10 p.m. on May 5. The Cinco de Mayo party includes live music, street tacos, drink specials, and more. Tickets are $10 to attend, and available to purchase via Eventbrite.
Celebrate Cinco de Mayo with some crisp, refreshing cocktails at The Boardwalk at Granite Park. The vibrant and lively atmosphere, paired with the perfect margarita, makes it the ultimate destination to celebrate this festive occasion.
Blue Mesa Grill
Happy Hour- 3-6 p.m. $5 Happy Hour drinks include the Large Blue Margarita – Blue Mesa's iconic, namesake beverage, the Blue Margarita To-Go (in a 16 oz. pouch with straw), well drinks, and house wines. Craft Jars of Blue Rocks Margaritas (for 2 or more) are $20, and there is $1 off all beer.
Fork and Fire – Happy Hour- 3-6 p.m. Famous Tequila Tini Fiery Pineapple Margarita Jose Cuervo Tradicional Silver, pineapple, muddled jalapeño, house-made sweet and sour, pineapple juice, 100% Blue Agave Nectar Yuzu Margarita Cointreau, Yuzu Juice, Jose Cuervo Tradicional with Smoked Salt Silver.
Suburban Yacht Club – Happy Hour- 3-6 p.m. Yacht Rock Rita: Socorro Blanco, Gran Gala, Agave Lemon & Lime, Tajín Salt.
Bread Winners Café and Bakery
On May 5, Bread Winners Café and Bakery and its sister concept, Quarter Bar, will be celebrating Cinco de Mayo with the following specials: All Bread Winners Café and Bakery locations will feature a specialty cocktail called the Agave Sazerac made with Patron Anejo, Simply Syrup, Angostura Bitters, Peychaud's Bitters, Absinthe & Lemon Peel ($16). The original Uptown location at 3301 McKinney Ave. in Dallas is closest to Best Southwest area readers. Call 214.754.4940 for information.
Quarter Bar in Uptown will feature: Taco & Tequila Tasting Flight: three tacos and each taco is paired with tequila (Patron Silver, Patron Anejo and Patron Reposada) Frozen Patron Silver Margaritas – $14 3L Margarita Tower – $100 Additional food items will include Salsa, Queso, Build Your Own Guacamole Bar, Tacos & Churros. Quarter Bar is located at 3301 McKinney Ave in Dallas.
Revelers Hall in Bishop Arts
This Cinco de Mayo, come out and shake your Culo at Revelers Hall on May 5. Music lineup features El Chanclazo from 4-7 p.m., Sabor Puro from 8 p.m. to Midnight, and
DJ Nick Van House from Midnight until 2 a.m. Enjoy happy hour with El Chanclazo, an incredible Cumbia show by our friends at Sabor Puro, and close it out with a late night set by Nick Van House. No advance tickets needed.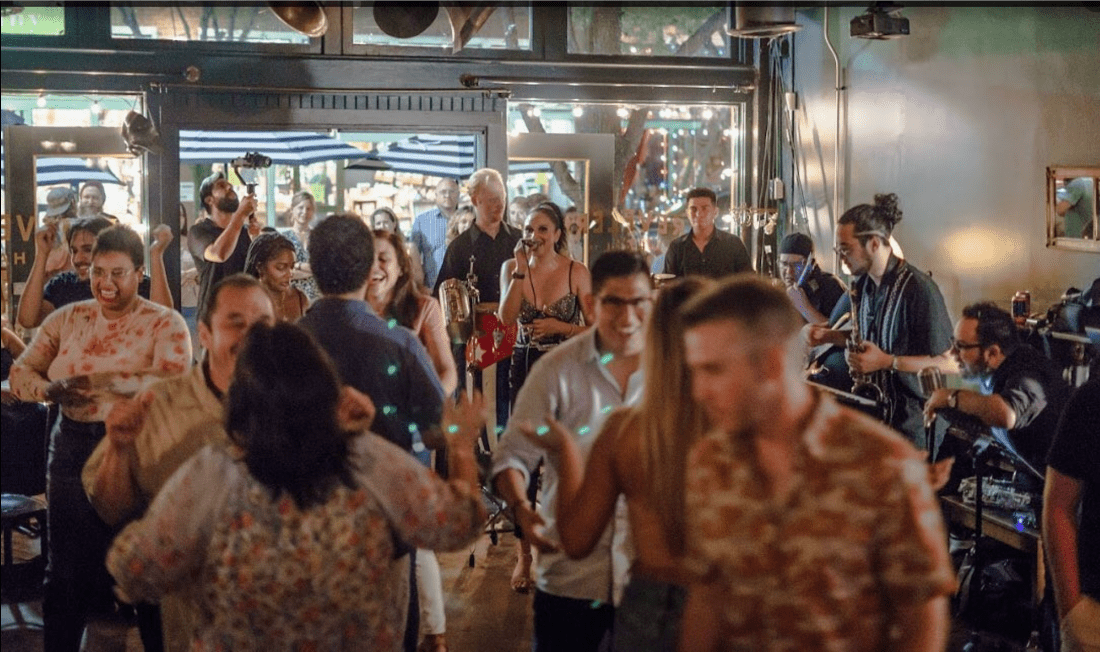 Revelers Hall is home for raucous music lovers in the heart of the historic Bishop Arts District in Dallas. As the name indicates, there's always a party happening at this New Orleans-style bar where live music is on tap seven days a week. With foundations in jazz, quality musicianship, and a focus on vibrant and engaging live performances Revelers Hall leans into a variety of genres. Most shows do not require advance tickets, but you can expect a $6 music fee to be added to your tab to compensate the musicians. For more info call 972-982-2661 or visit revelershall.com/.
Kessaku Celebrates Cinco de Mayo in Unique Style
For something very different (and also pricier) celebrate Cinco de Mayo in style at Kessaku 1401 Elm Street (50th floor of The National Bldg.)with an exciting twist on the May holiday. Guests will feast on a fusion of Japanese and Mexican flavors, enjoy traditional Mariachi music, and take a swing at pinatas filled with prizes. Book your reservation here to fiesta with Kessaku this Cinco de Mayo.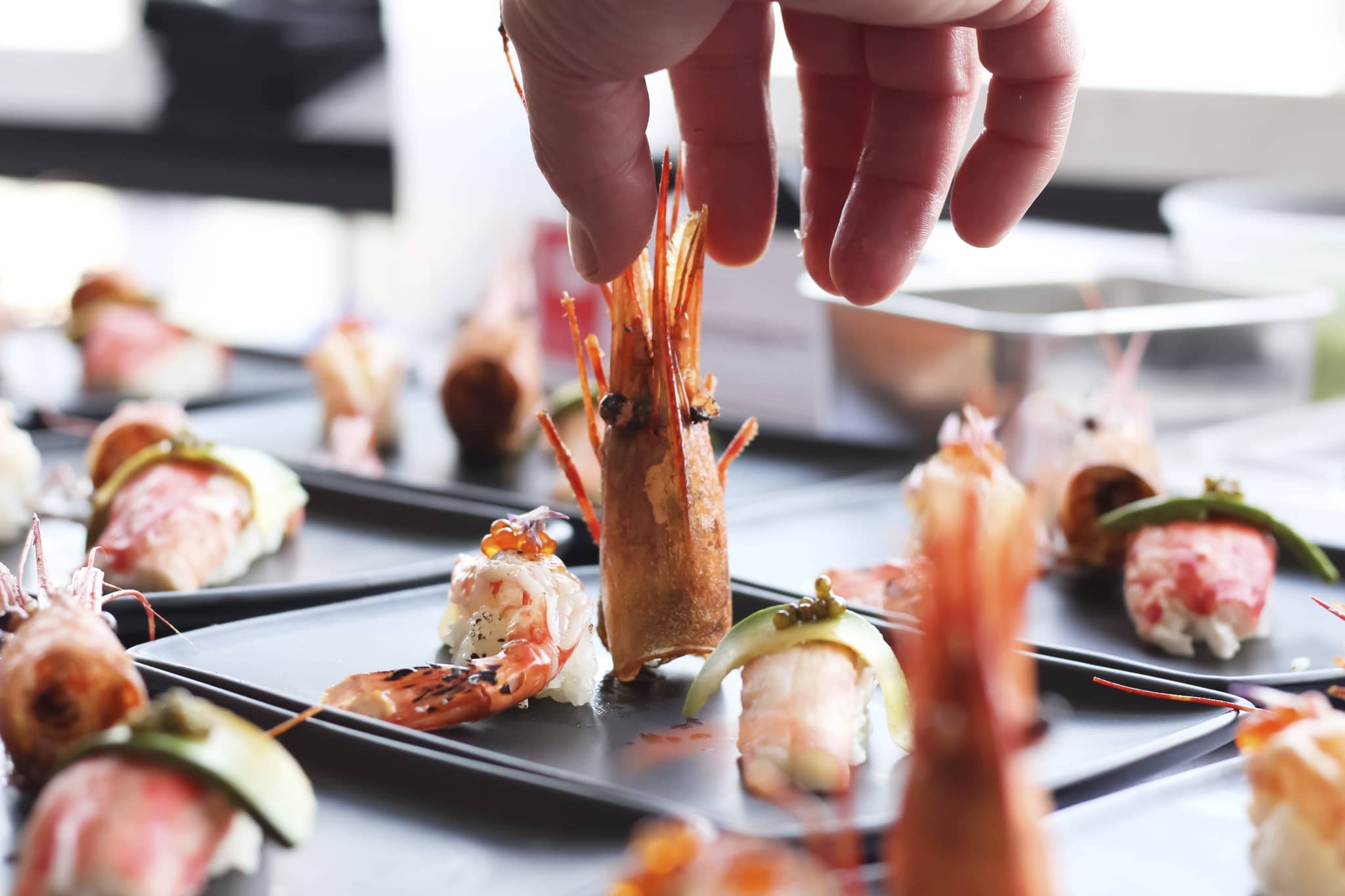 Kessaku, led by two-time Michelin-starred Chef Danny Grant and Chef Hari Chan, is a modern sushi and sake lounge with an elevated vibe. Located above Monarch on the 50th floor of The National and alongside the new Thompson Dallas, Kessaku serves a unique collection of sushi and high-class cocktails.
Celebrate Cinco de Mayo at Home
For those celebrating at home, Cierto Tequila is a 100% additive-free tequila that launched in the U.S. in February. It's also the Most Awarded Tequila in History, with 600+ international medals and awards. Cierto hopes to "elevate the profile of pure, natural tequilas at the luxury end of the category, bringing the truth back to tequila and letting the agave do the talking." It claims to be "one of only 78 brands that are Confirmed Additive-Free – less than 3% of nearly 3,000 active tequila brands, according to Tequila Matchmaker."
The company's publicity says that Tequila's explosive growth has caused some producers to take shortcuts like "harvesting immature, industrially-farmed agave and using diffuser-based production. That process "strips the spirit of its natural agave character and flavor," and mixes in "additives like glycerin, sugar syrup, oak extract and vanilla flavoring." Producers aren't required to disclose them unless they exceed 1% of the total volume.
Cierto Tequila
There are no additives with Cierto Tequila. Cierto is Spanish for "true," and the authentic, 100% natural tequila is made from fully mature, estate-grown Highlands agave harvested and distilled by fourth and fifth generation agaveros (agave farmers), Enrique Fonseca and Sergio Mendoza. Cierto publicity information says they "take zero shortcuts by way of additives, artificial ingredients or diffuser-based production."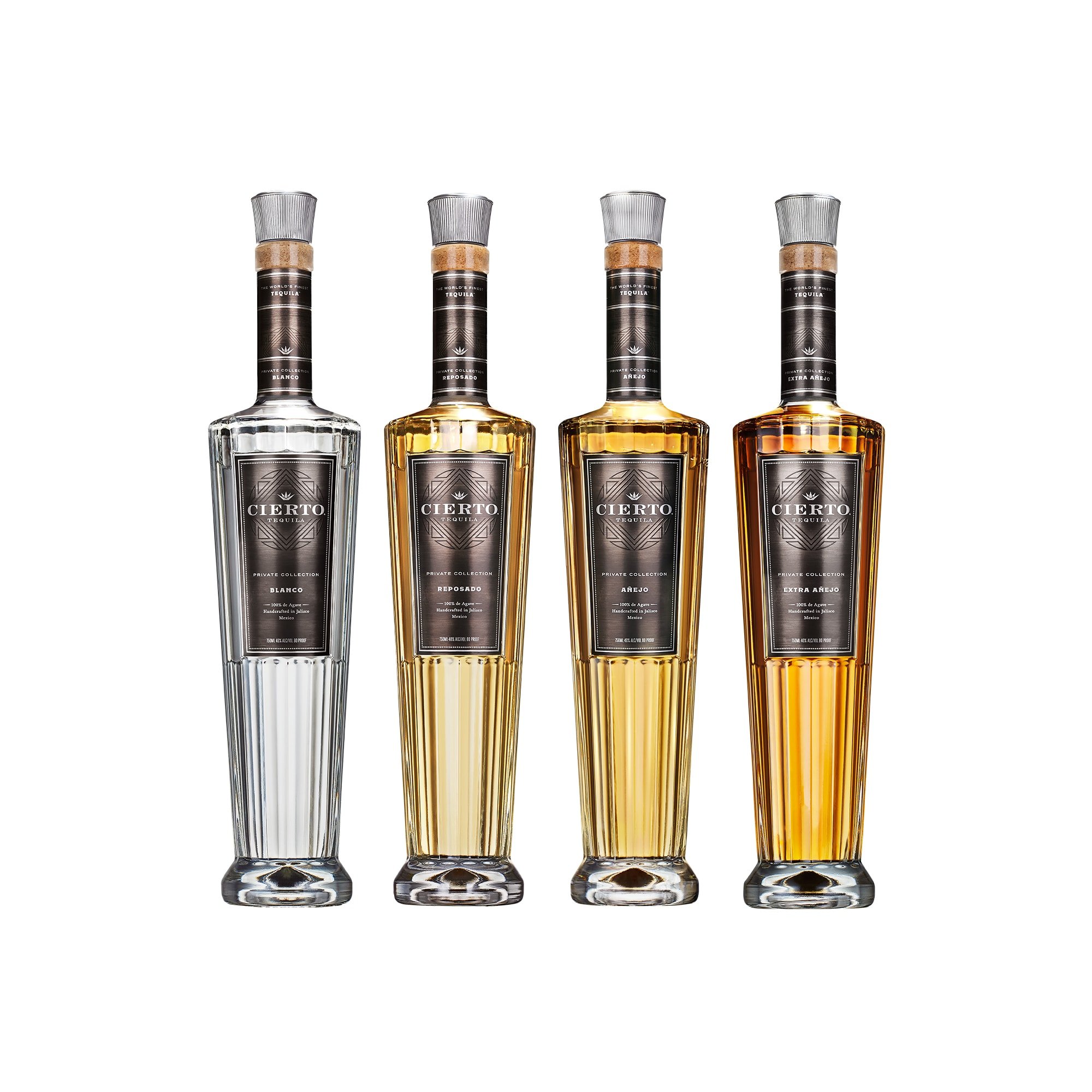 Master Distillers and Co-Founders of Cierto Tequila, Fonseca and Mendoza, are pioneers and leading advocates of the additive-free tequila movement, with every product made at their distillery, La Tequileña, certified as such. In Cierto, they have crafted a product that uses a unique combination of time-honored and globally inspired distilling techniques. Each expression is distilled in both copper pots and column stills – with aged expressions maturing in rare French Limousin oak casks and blended with aged tequilas from the Fonseca family's personal library, containing some of the oldest and rarest tequilas in existence.
Several varieties of Cierto Tequila are available to purchase locally at both the Spec's and Total Wine stores in Cedar Hill. For those planning an at-home Cinco de Mayo party, don't forget the Guac!