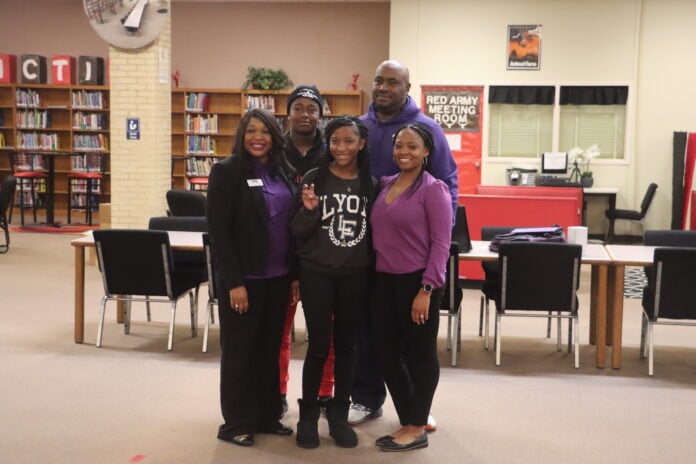 (CEDAR HILL, TEXAS) Cedar Hill High School senior Makinly Gillin recently accepted a STEM Scholarship to Texas Christian University (TCU) in Fort Worth.
She is one of seven high school seniors in North Texas to accept the full scholarship, valued at $292,000.
"TCU was on my radar from the beginning – I visited the campus for the first time in the fifth grade," said Gillin, who ranks fifth in the Cedar Hill High School Class of 2023.
Gillin learned that she was one of the scholarship recipients earlier this year. Last month, representatives from the TCU STEM Scholar Program visited her in the Cedar Hill High School Library to congratulate her in person.
In addition to full tuition, the scholarship also includes:
·      Four-week summer enrichment to include Biology/Chemistry elective called "Intro to Scientific Thinking
·      Opportunities for Undergraduate Research
·      Educational Travel
·      Mentoring
·      Networking on and off campus
·      Internship Opportunities
·      Academic Workshops
·      Academic Advising
Gillin, who is enrolled in CHHS' Early College Academy, will earn an Associate's Degree from Dallas College next month. Gillin is part of Business Professionals of America (BPA), and she recently volunteered at a campus blood drive.
She's been enrolled in CHISD since she was a fifth grader at Collegiate Prep Elementary in 2015-2016. Gillin attended Collegiate Academy Middle School.
"My long term plans include earning a degree in Business Information Systems and beginning a career in IT," Gillin said. "My mother is an IT Manager, and she's very good at what she does. She's always been an inspiration to me."