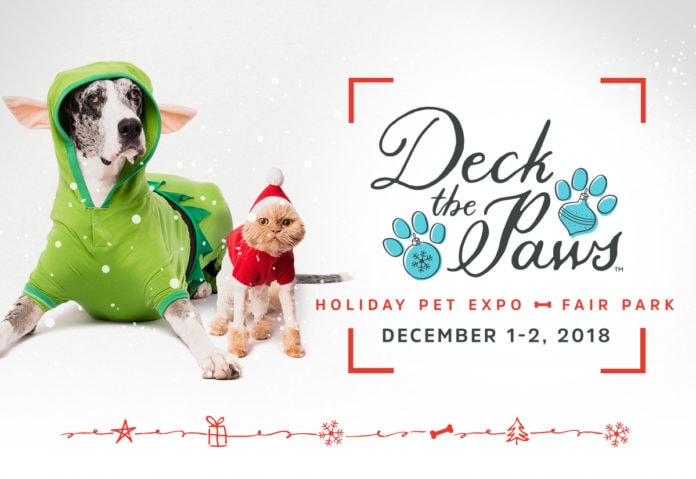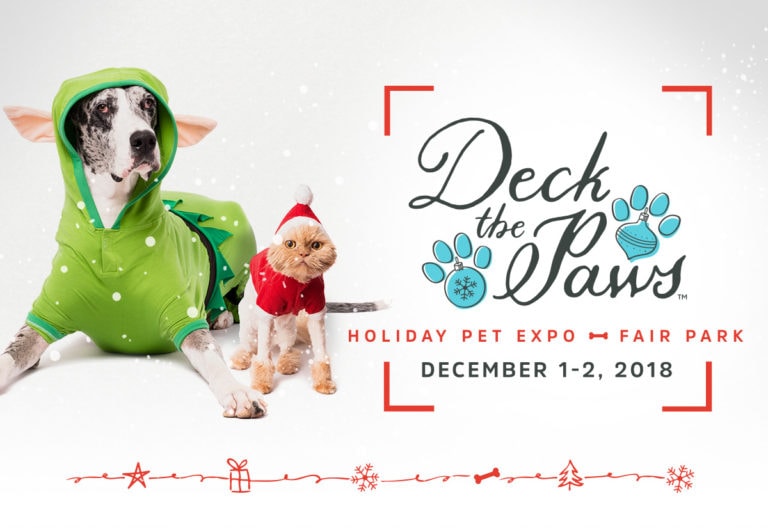 Get Festive With Your Pup at Deck The Paws
How many of you have holiday traditions with your pet? Do you take your four legged friend for pictures with Santa? If you answered yes, mark your calendars for December 1 and 2, then make plans to attend a holiday extravaganza full of photo ops and fun for you and your dog. Don't own a pet at the moment, but love animals, well Deck the Paws is the festival for you!
This year Dallas is hosting a two day holiday festival known as, Deck The Paws at Fair Park, packed with 'paw-tastic festivities' for you and your pet. Bring your leashed pet and your Christmas shopping list as you browse items from over 100 vendors or explore your cultural side with North Texas' first interactive art exhibit for dogs. One stop shopping for gifts for people and pets with the added bonus of helping local rescues. Deck the Paws is  produced by Unleashed Paws, and benefits Artists for Animals, DFW Pup Patrol Fans, and Operation Kindness.
Maybe you don't have a dog but have been considering adding a furry friend to your home. Great, please come out and visit one of the local rescues attending the event. We met our rescue dog, Izzy, while mingling with the folks from Border Collie Rescue and Rehab at the North Texas Irish Festival. There will be dog and cat rescues on hand, and festivals are a great place to learn more about a breed and the adoption process.
Also, BCRR and other rescue groups are in desperate need for volunteers and this event is a great time to meet members and learn how you can help save dogs/cats. Fostering is such a rewarding experience and a great way to involve the whole family in giving back, while teaching children the responsibilities or pet ownership.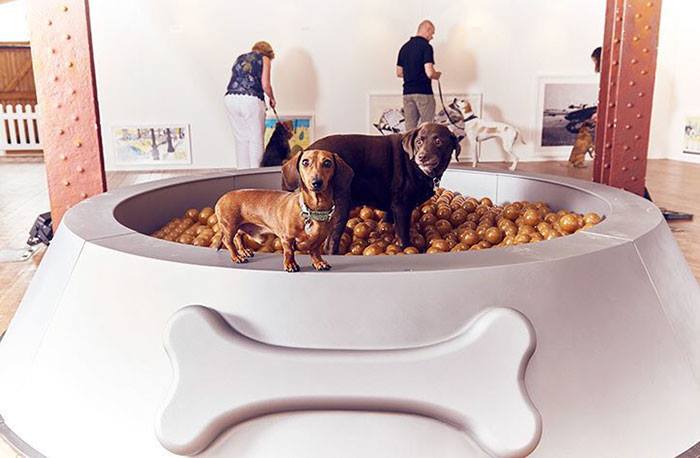 This event is fun for the entire family with activities that include:
Goat yoga with Deep Ellum Yoga
Entertainment and Concerts, including:
The Furtastic K9's, Dec 1 and Dec 2, Noon and 3pm
Trevor Douglas, American Idol Top 24 finalist from Season 14, Dec 1, 4pm and Dec 2, 2pm.
New Texas Symphony Orchestra, Dec 1, 2pm
TBA, Dec 1 and Dec 2, 11am
Richardson High School Legacy Choir, Dec 1, 5:30pm
Live Speed Painter Gabino Martinez, Dec 1 and Dec 2, Noon and 3pm
The Christmas Kitten book reading, Dec 1, 12:30pm and Dec 2, 1pm
North Texas Kids Paw-tastic Kids' Zone, courtesy of CareNow and Medical City Children's Urgent Care
Picasso Paws Art Zone, where your pets can create their own artistic mutt-terpiece like Vincent van Dog, Pug-casso and a Mew-net!
Ponies & Pals Petting Zoo
Beer & Wine Garden with local craft brews
Simba's Barkery Holiday #DogBar
How do you get tickets to Deck the Paws?
Dog Days of Christmas tickets (Nov. 1 – Dec. 2, 2018):
General Admission – $10 each
VIP(erson) & P(et)* – $50 each
Other ticket pricing:
Kids 12 and under: Free (general admission only)
Seniors 65 and over: Free (general admission only)
Pets: Free (must present signed waiver)
*VIP(erson) & P(et) package includes access to VIP lounge, free parking, one free photo with Santa Claus, human and dog cookie bar, sWag bag!