2019 Kia Sorento Review
It's been many years since I attended a California launch event for the first Kia Sorento introduced. I remember feeling it offered a lot of features I wished other SUVs offered, and after spending a week with one recently on the roadways of Texas, I feel the same way.
So many automakers are adding technological advances that it's hard to stay "ahead of the game," but Kia seems to always find a way. My Snow White Pearl all-wheel-drive model had the surround view monitor I have come to wish every vehicle would have with our steep curved driveway complete with retaining walls all the way around the incline and base. Being able to see what is on all sides of me prevents expensive dings on the vehicle as well as on the wall.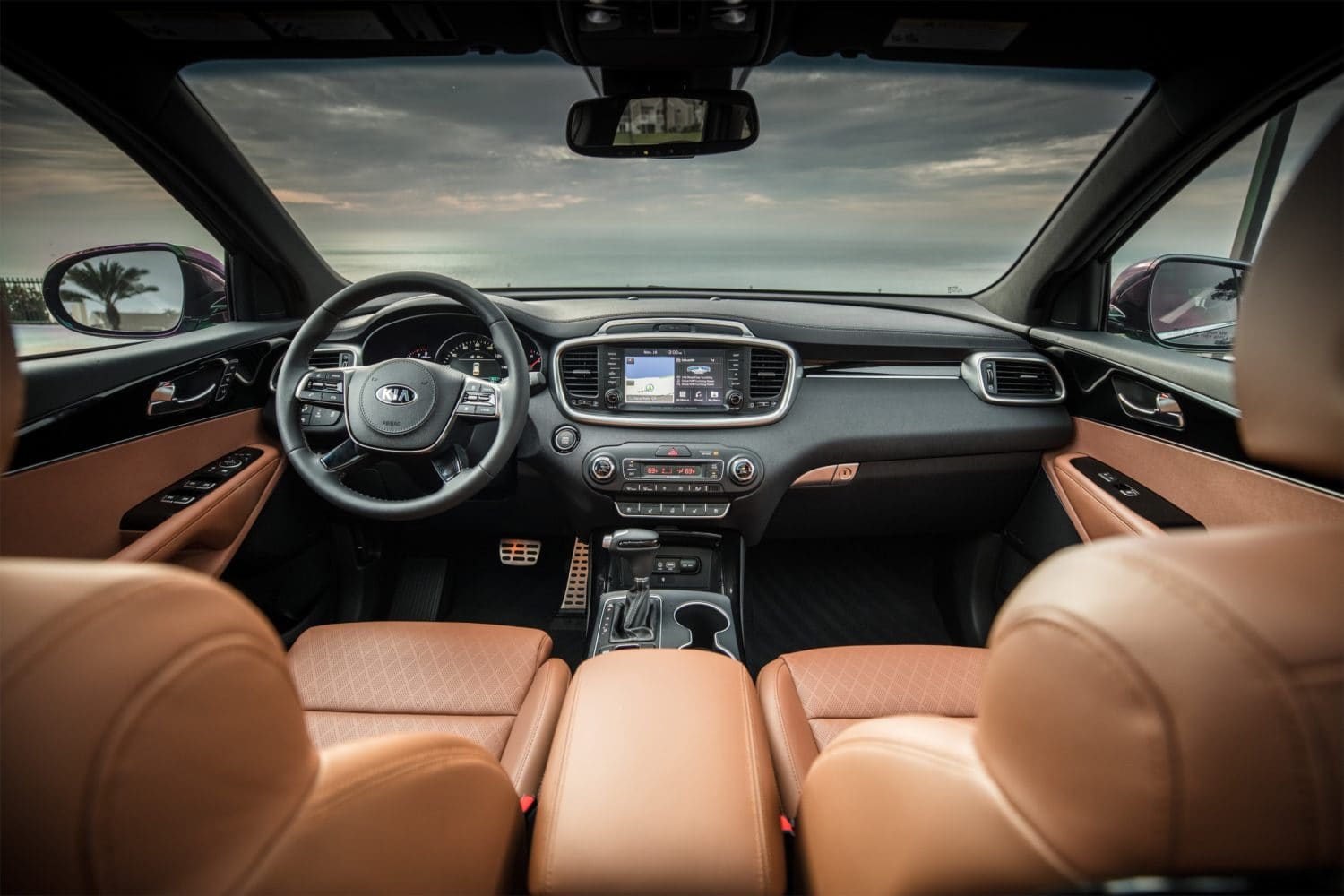 Of course, the advantages don't stop there. With a temperature that has dropped in Texas as much as my driveway, the dual zone almost instantaneous heat along with heated seating surfaces is a complete must. I know I appreciate such things in the summer as well, when the ventilation in the seats is just as welcome.
Kia Sorento Safety Features
I can't say that the lane keeping assist is something I need because I normally don't have a problem knowing where I belong when on the highway, but I can say the blind spot collision warning is priceless because other vehicles "sneaking" up to my left side prove of great danger should I see an obstacle in the roadway in my lane and want to quickly dart to the left. That urgent beep has been a life-saver more than once.
Other important safety features include full-length side curtain airbags, traction control, electronic stability control and hill-start assist control (remember my aforementioned driveway!)
The sticker price has marched upward a quite a bit since that initial California drive ($47,775 for my 2019 Kia Sorento model as equipped) but the ten year/100,000 mile warranty and five year/60,000 mile roadside assistance plan take all the anxiety out of driving in the neighborhood or across the country. Fuel economy for this size vehicle is also respectable at 21 overall (21 city and 24 highway).