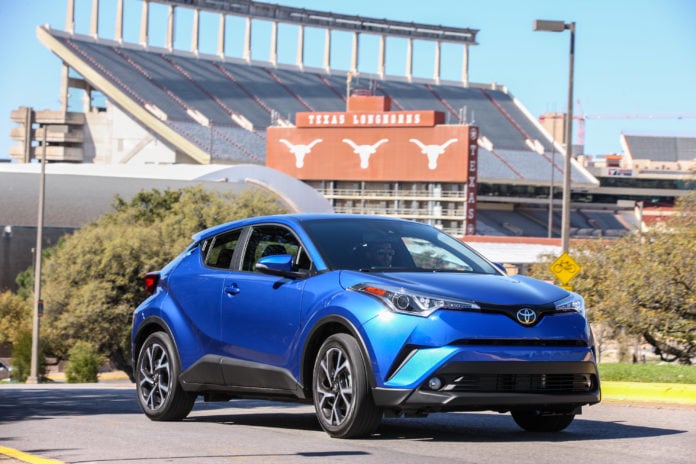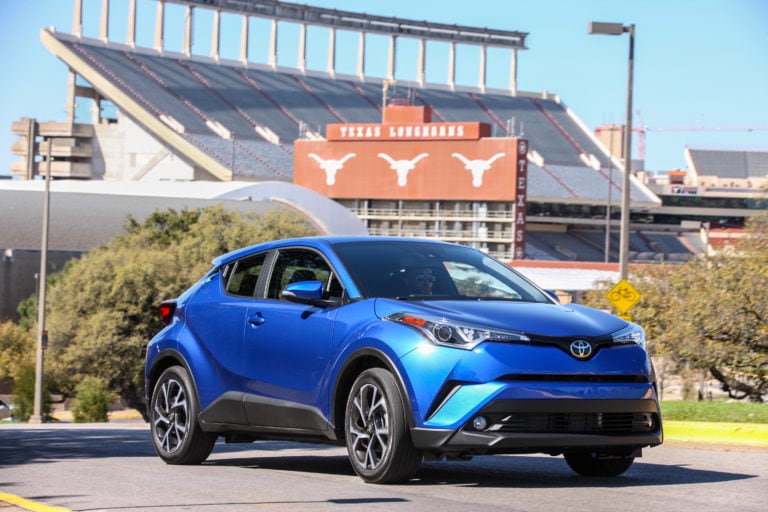 2018 Toyota C-HR Small in Stature, Big On Style
There were two Toyota's that I was completely impressed with after attending launches for in 2017 – the new Camry and the completely new 2018 Toyota C-HR. I couldn't take my eyes off the C-HR from the first moment I saw it at the launch, and enjoyed it even more once I was able to get behind the wheel. This spring, when one was delivered to me to keep for an entire week's test drive I was even more excited. This is a Toyota created under the new "let's excite" philosophy of Toyota.
I'm sure there may be some people out there who love the old Toyota which created vehicles which did nothing more than perform for a few hundred thousand miles with no mechanical or technical problems, but I'm a person who wants more than reliability – I want excitement and style. The new C-HR provides both.
One question everyone seems to ask in this era of initials is "what do they stand for?" With Toyota, the C, H and R do actually stand for something. And, it is completely logical when one enters and enjoys the comfortable seating in this "Coupe (like – the rear door latches are craftily hidden from initial view molded into the vehicle body) High (good visibility because it is more than a couple inches off the pavement) Rider (because it is smooth and comfortable to drive and ride in.
New Design Philosophy Emphasis On Excitement
Toyota C-HR is a prime example of changes in the design philosophy at Toyota. The C-HR is the first Toyota I saw following the company's new design and engineering philosophy. The mission was to create a fun driving experience along with the traditional quality, safety and reliability of every Toyota. Hiroyuki Koba, Project General Manager and Deputy Chief Engineer had told us at last year's launch that the C-HR was designed with a "Distinctive Diamond" philosophy. I agree. Not only does the shell of this new CUV have curves that would make Miss Universe jealous, but it even has new colors that make it jump off the canvas providing a real delight to the eyes.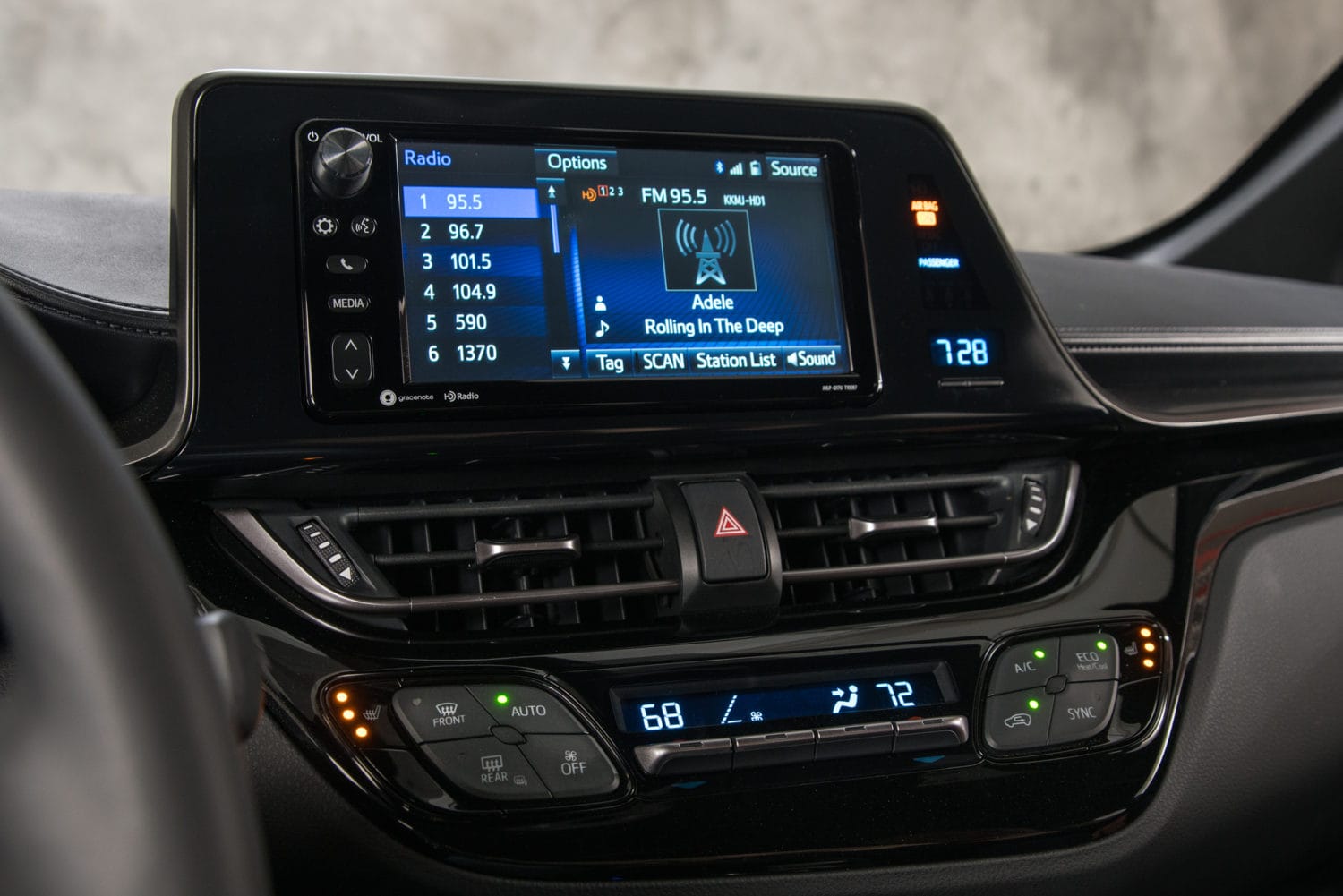 My test model sported a base MSRP of only $22,500. The economy doesn't stop with the sticker price, but continues throughout the driving experience as the EPA rates it at 29 mpg overall – 27 during city driving and 31 while on the highway.
As a company, the new Toyota is definitely worth a second look. With innovative style and engineering rolling out across the product line, it certainly can put more notches in its "best selling vehicles" belt!