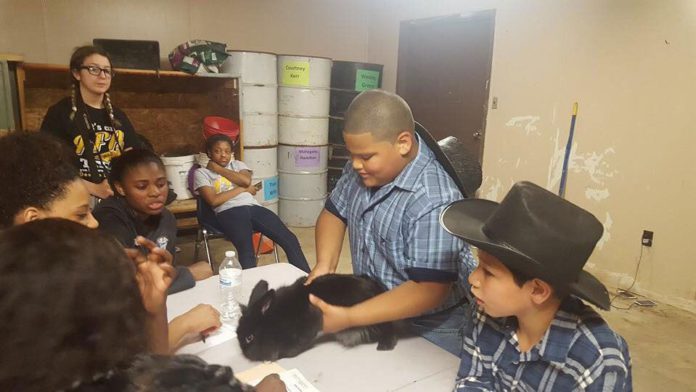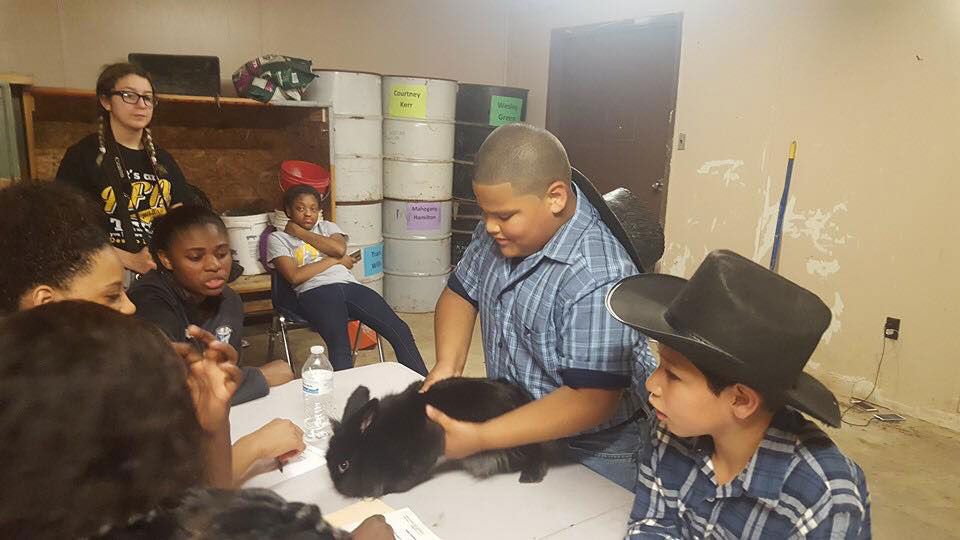 DESOTO—Congratulations to Woodridge Elementary which swept the competition this year at the district's 4th Annual Rabbit Show held May 12 at the district agriculture center. Woodridge took first place in both the Rabbit Competition and Egg to Chick Challenge.
Student teams presented their rabbits to the judges (DeSoto High FFA students) attempting to earn 100 points. Criteria included 10 points for carrying rabbit to and from judging table, 60 points for examination of rabbit, 10 points for condition of the rabbit and 20 points for appearance of the showman.
The elementary Egg to Chick Challenge results were also announced. Teams were recognized based on the number of eggs they were able to hatch into chicks and the survival rate of the chicks.
In addition to judging, DeSoto High FFA students and boosters staffed the grills cooking hot dogs and hamburgers for guests. Additional Career and Technical Education students were on hand to support the event. DHS culinary arts students served the food, health science students conducted blood pressure checks and cosmetology students provided face painting services.