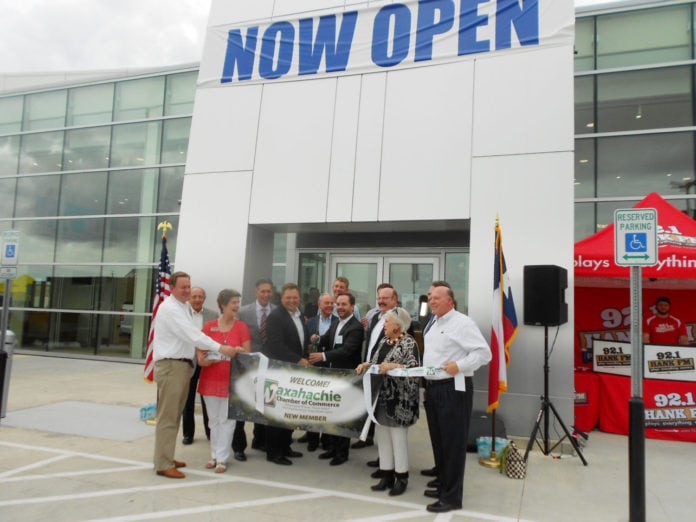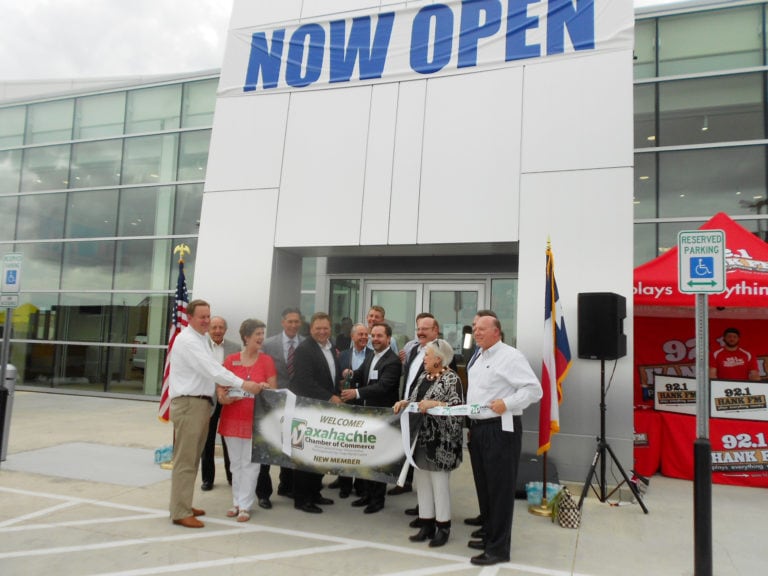 New Waxahachie Ford Dealership Is State of the Art
WAXAHACHIE—Waxahachie Autoplex recently celebrated the opening of its new 44,000 sq ft. Ford facility with a ribbon cutting and community event.
"After months of anticipation, we are very excited to finally open this brand new, state-of-the-art dealership," said Wesley Spence, managing partner and general manager of Waxahachie Autoplex Ford, Dodge, Chrysler, Jeep, Ram and Nissan. "We are very proud to have invested in the Waxahachie community by taking down the old and offering our loyal customers the new Ford facility so that we may better serve them."
Construction of the new facility started in June 2015. The project scrapped one of the dealership's existing buildings and replaced it with the 44,000 square foot Ford facility at the northwest corner of Highway 287 Bypass West and I-35.
$6.1 Million Project
Dallas-based parent company RML Automotive, estimates the project at $6.1 million. Its creation means an additional 25 jobs, bringing the dealership's total employment to 140. Construction by Autobuilders General Contracting Services, and Ally Financial was RML's lending partner.
The fanfare lasted two-days with food, music, and celebrity appearances. Despite the rainy weather, crowds gathered from across the region to tour the new Ford facility. It was designed to provide an unmatched customer and ownership experience, with convenience, efficiency and comfort. The new Ford showroom showcases historic Ellis County artwork from Waxahachie native artist Eddie Joslin.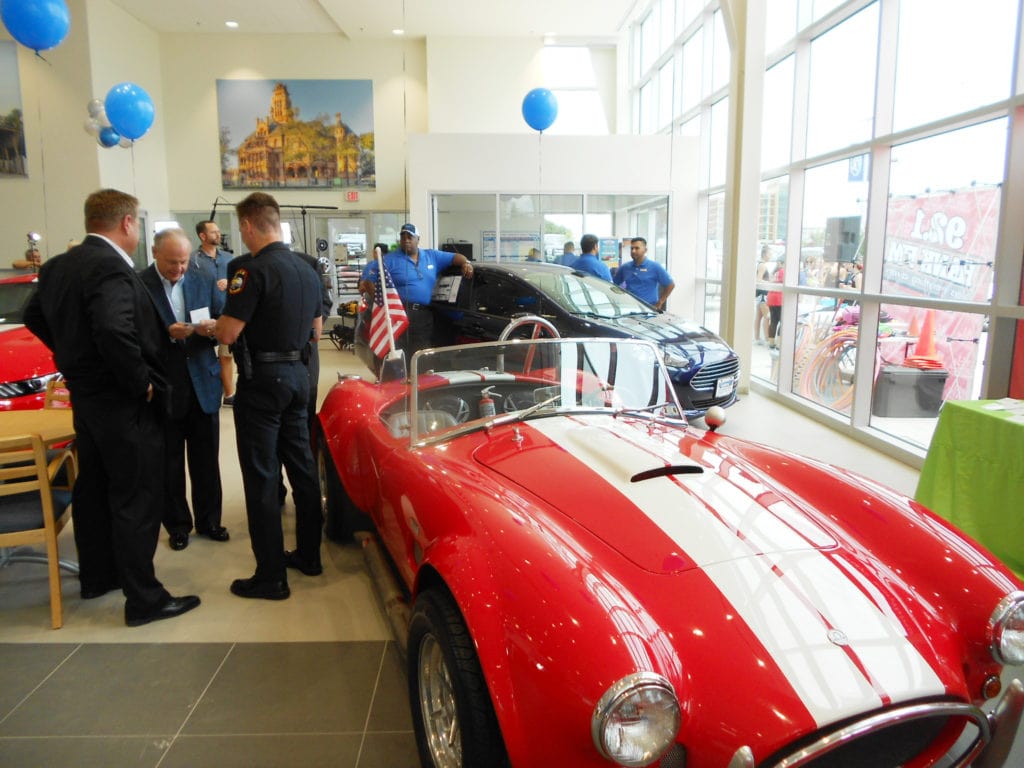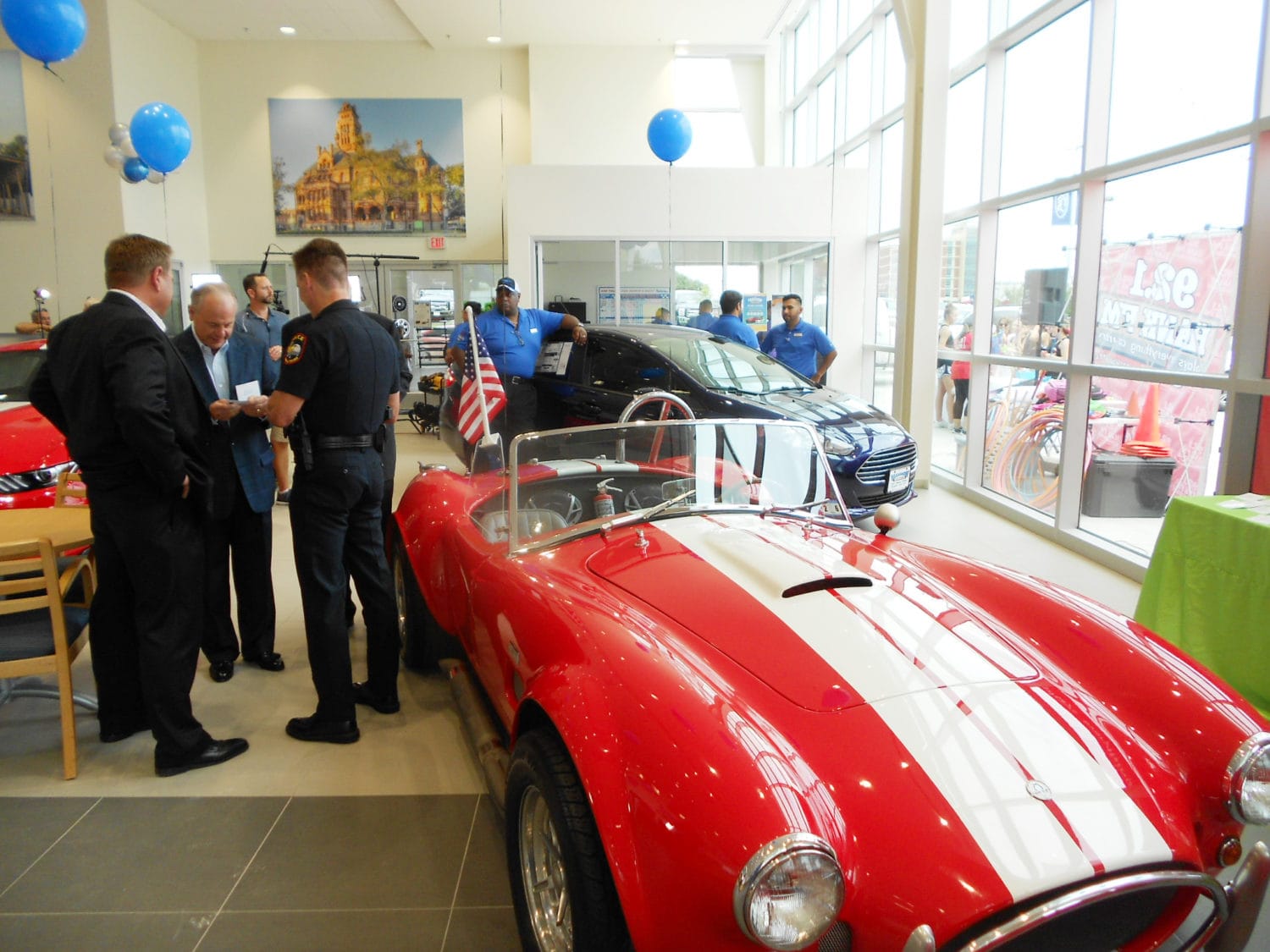 In true Texas style, attendees enjoyed refreshments from Ellis County BBQ while being the Timothy Wayne Band played.
RML has actively expanded their dealership holdings since recently relocating their headquarters from Arkansas. In 2014, Franklin McLarty, CEO and Jim Press, president of RML Automotive, led the effort to bring RML Automotive to Dallas.
RML owns six dealerships in the Dallas-Fort Worth MSA, including Waxahachie Ford and Chrysler Dodge Jeep Ram, Waxahachie Nissan, Nissan of Burleson, Lone Star Toyota of Lewisville and Fort Worth Nissan—with a total employment of nearly 400 employees.
Always an active member of the community, during the festivities Waxahachie Autoplex made a number of donations to: