DESOTO—The murder rate in DeSoto rises to three as the summer begins. Just days after local law enforcement celebrated the speedy closure of the murder case of 81-year-old T.G. Grady, DeSoto police were called to another horrific scene.
At approximately 6:11 p.m. on April 30, 2017 9-1-1 dispatchers at the Southwest Regional Communications Center (SWRCC) received a chilling call from Sharon Hennington-Taylor.
"I just shot my husband," she told operators.
While on the phone with dispatchers, the responding officer arrived at the home in the 1200 block of Frenchmans Drive in West DeSoto. He instructed Hennington-Taylor to step outside the house with her hands in the air. Police took her into custody without further incident.
During a sweep of the house, officers saw her husband laying on the floor with a single gunshot wound to the head. The victim, now identified as 58-year-old Donald Ray Taylor, was dead on arrival according to police reports.
According to the arrest affidavit Hennington-Taylor told detectives that she had been gone all day. During that time the victim repeatedly called her and they argued. Hennington-Taylor went on to tell investigators that once she arrived home she found someone in her parking spot. Feeling angry, she decided to go get herself something to eat.
Afterwards she returned home where the victim sparked another argument, because Hennington-Taylor did not bring him home anything to eat. The verbal altercation soon turned physical as Mr. Taylor dragged the suspect off the couch and attempted to physically assault her.
Hennington-Taylor says that she blocked his attempts and grabbed his shirt and ripped it. During the scuffle, she escaped into the kitchen where she retrieved a handgun that was hidden among the pots and pans.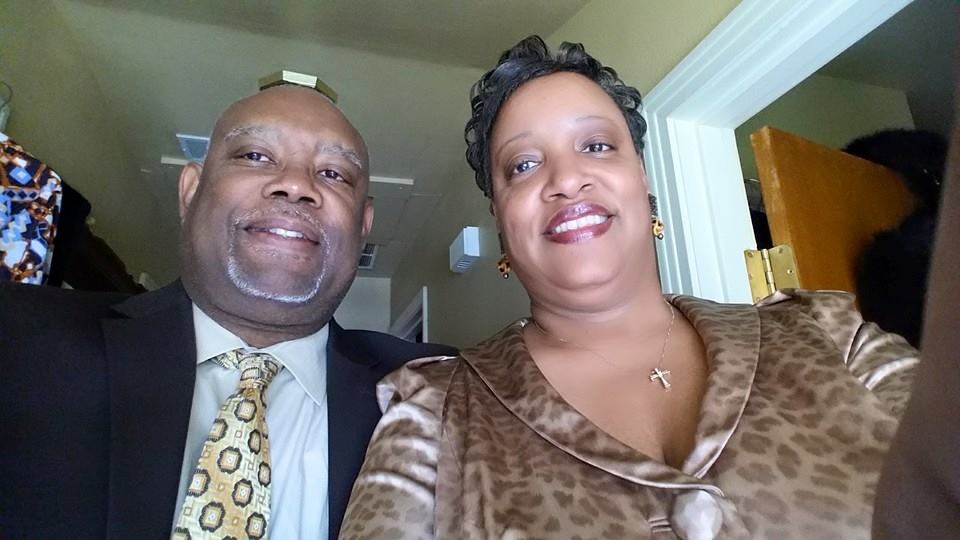 Domestic Dispute Turns Deadly
When Hennington-Taylor re-entered the foyer space she recalled telling the victim, "You are not going to hit me." After which the couple reportedly argued for 3-4 more minutes before she raised her hand and shot the victim a single time in the head.
According to the detectives, the victim was not acting aggressively during the 3-4 minute argument before being shot by Hennington-Taylor.
She was then taken into custody at the DeSoto Tri-City Jail, charged with murder and held on $250,000 bond.
The following day she was transported to Dallas County custody, where she remained for a week until she posted $50,000 pretrial bond.
Pre-Trial Bond Dramatically Reduced
Despite the serious type of crime Hennington-Taylor's attorney, Mark Watson, was able to argue that her thirty years of as a Network Specialist for AT&T made her unable to make such a high bond amount. This fact coupled with the absence of a prior criminal record deemed her a negligible flight risk.
Four days later Judge Teresa Hawthorne agreed and approved Watson's motion–reducing Hennington-Taylor's bond from $250,000 to $50,000.
Hawthorne did however add some stipulations to the bond agreement. Hennington-Taylor would have be subject to electronic monitoring at all times with a 7:00 p.m. curfew (Except on Sundays when she can attend church services with her brother). She was required to forfeit her passport, take random drug and alcohol screenings and have no contact with any of her former husband's family members.
Arkansas native Donald Taylor was laid to rest May 10, 2017 in Little Rock, Arkansas. He leaves behind a host of friends and family including his mother, three daughters, two grandchildren, five sisters and an ex-wife from a previous marriage.
If Hennington-Taylor maintains her guilty plea of first degree murder, the 56-year-old could face a penalty of Life without parole, or Life with parole eligibility in 25 or 30 years or even death.