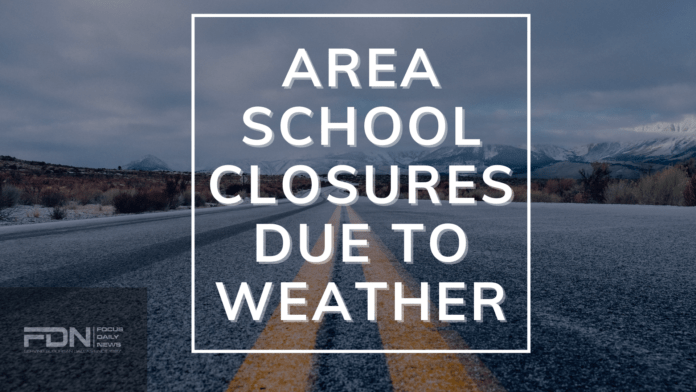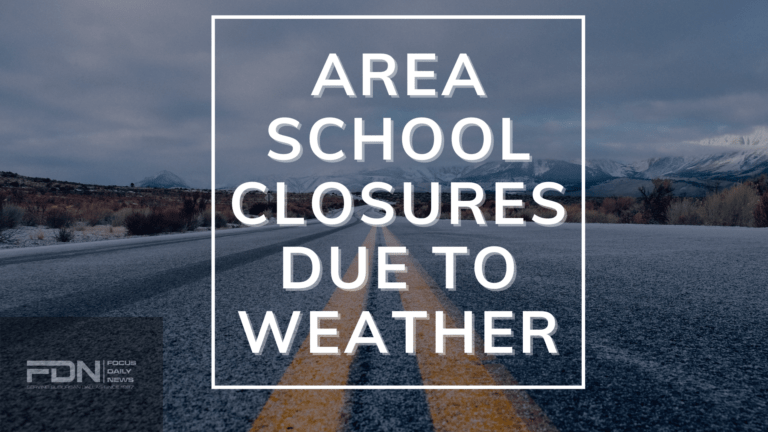 Record setting winter weather and widespread power outages across the state have put a damper on many, but students are getting good news in the form of school cancellations. Here's the latest list from schools in our area.
NO SCHOOL IN CEDAR HILL ISD
Cedar Hill ISD will be closed Tuesday February 16th. Due to the rolling power outages and the demand on the power grid, online Flex Learning for scholars or staff is not an option. All buildings will be closed as well.
Dallas ISD
Dallas ISD will announce school plans for Tuesday, Feb. 16, by 5 p.m. today. Meanwhile, Dallas ISD Athletics announced that basketball playoff games scheduled for Feb. 15 and 16 are postponed. Dallas ISD has also postponed curbside meal service from Wednesday, Feb. 17, to Friday, Feb. 19. Visit www.dallasisd.org and district social media channels for updates.
DeSoto ISD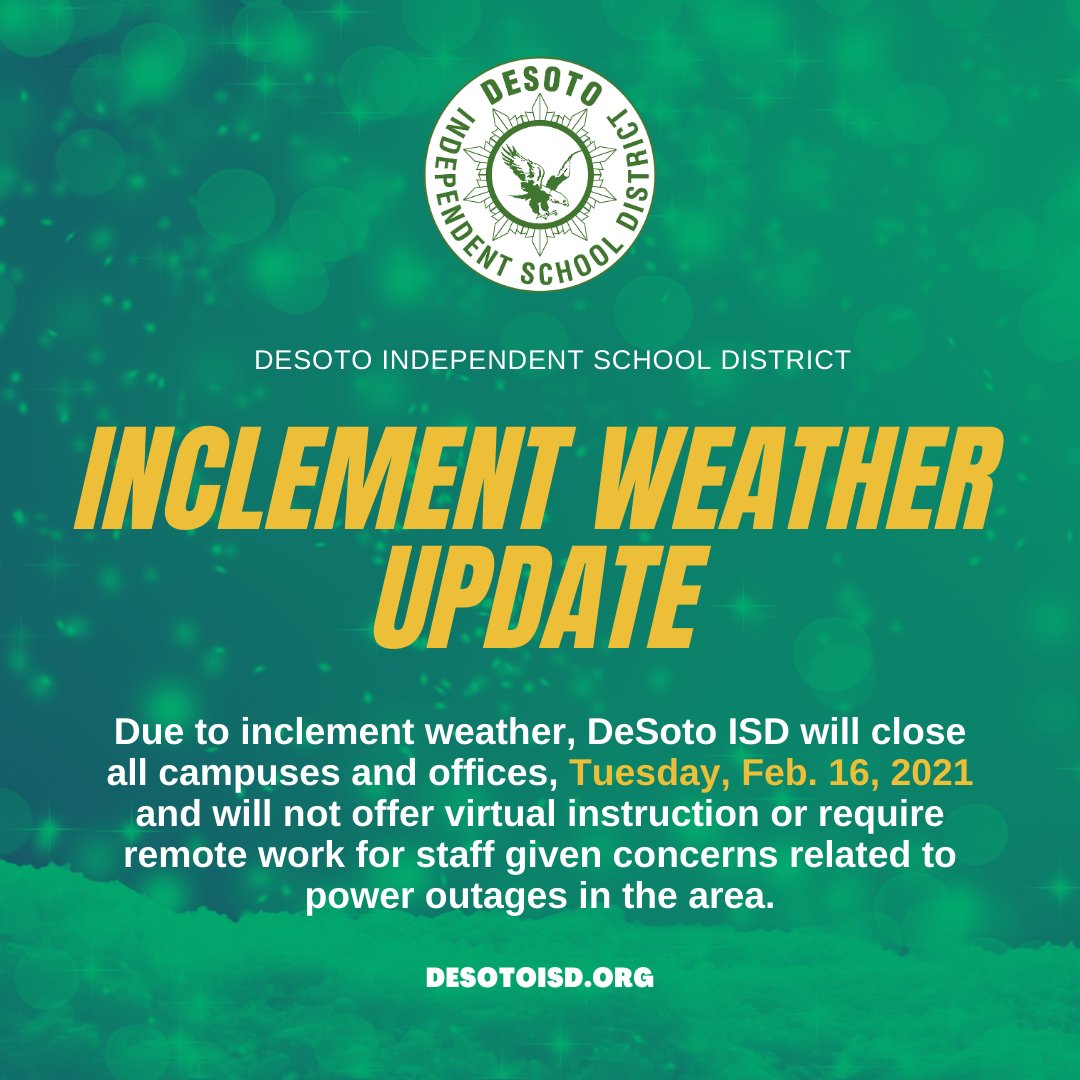 As a result of tonight's forecasted inclement weather, DeSoto ISD will close all campuses and offices, tomorrow, Tuesday, February 16, 2021 and will not offer virtual instruction or require remote work for staff given concerns related to power outages in the area.
Administrators will continue to monitor the weather conditions for any additional potential updates and will announce a decision tomorrow regarding plans for Wednesday, February 17.
Duncanville ISD
For the safety of students and staff, Duncanville ISD has canceled school for Tuesday and Wednesday. There will be no in-person learning or virtual learning, and extracurricular activities will be canceled. Stay tuned to district communication platforms for day-to-day decisions.
Grand Prairie ISD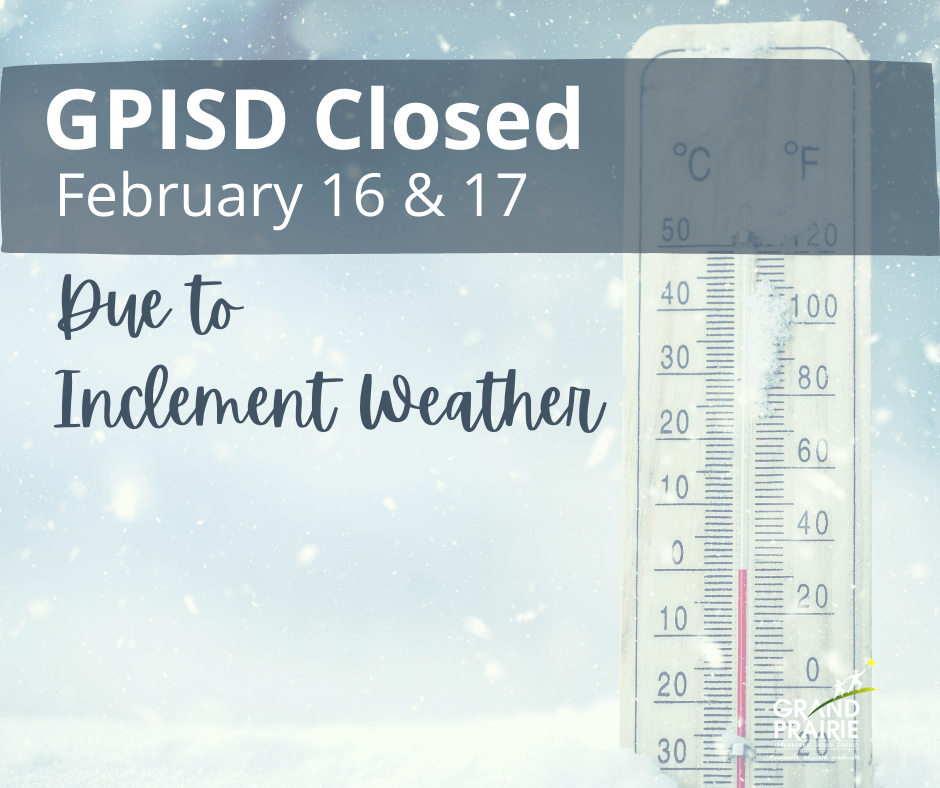 Due to power outages in and around the city, all GPISD campuses and district offices will be closed on Tuesday, Feb. 16, and Wednesday, Feb. 17, except for essential District maintenance and operations staff. Virtual instruction is canceled for all students and teachers.
Thank you for your patience as we make these decisions regarding school closings and virtual instruction. We understand this is a stressful time. The safety and well-being of our students and staff are among our top priorities. We want to make the best decision we can for all. Please continue to monitor any of our social media platforms for the latest information.
Kennedale ISD
Based on the arrival of winter weather & the forecast for additional accumulation, Tuesday and Wednesday will be inclement weather days and all KISD campuses and facilities will be closed.
We will notify parents & staff via phone, text, email, web & social media by Wednesday afternoon regarding the status of classes on Thursday and Friday.
Mansfield ISD
Mansfield ISD will be closed on Tuesday, Feb. 16 because of the inclement weather and dangerous driving conditions. There will be no in-person or virtual classes on Feb. 16, and all after-school activities and practices will be canceled.
Midlothian ISD
In collaboration with local officials and state agencies, remote learning is canceled for tomorrow, Tuesday, February 16. All campus events, programs and activities are also canceled. Further information regarding a reschedule of the Heritage HS Girls UIL Playoff game will be forthcoming. Please stay tuned to your email, social media and news outlets for any additional information. As you may know, our district continues to receive information hour-by-hour throughout the day. We will continue to keep you posted.
Red Oak ISD
Due to extensive power outages, ROISD is closing school and canceling all activities on Tuesday, February 16 and Wednesday, February, 17. This includes all remote/virtual learning and any scheduled Zoom meetings or calls.
Please be safe and stay warm.
Venus ISD
Due to ongoing blackouts and other related challenges, online learning will be impossible for our students and staff members Therefore Venus ISD will be closed on Tuesdays and Wednesdays.
There will be no online learning on Tuesday and Wednesday this week, February 16th-17th. We will evaluate conditions for Thursday February 18th.
Waxahachie ISD
Due to inclement weather, Waxahachie ISD will be closed on Tuesday, February 16, and Wednesday, February 17. We will continue to monitor weather conditions and will provide updates as needed. Stay safe and warm!