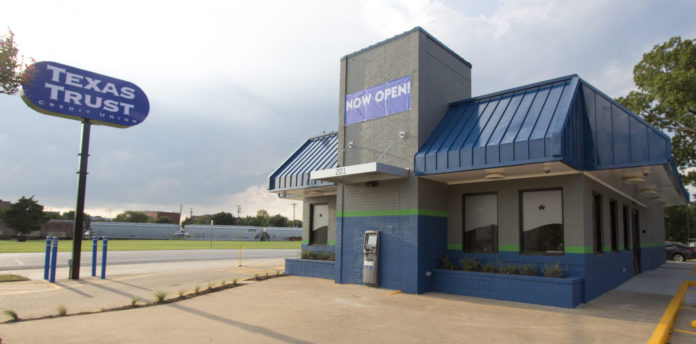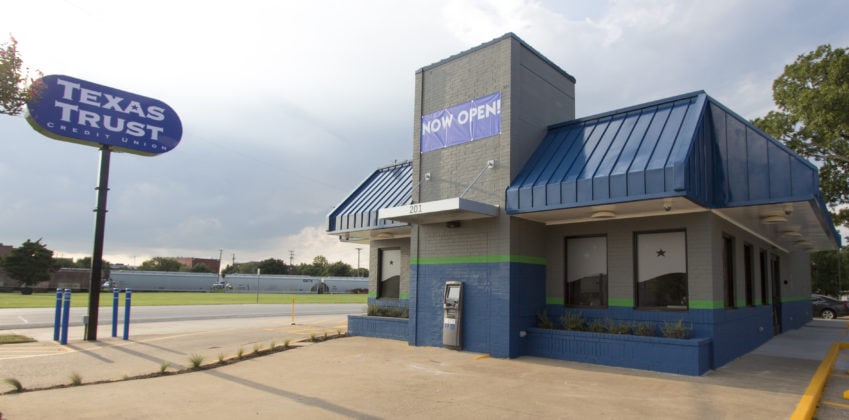 MIDLOTHIAN—Texas Trust Credit Union is expanding with the opening of its newest branch in Midlothian. The new branch is its 16th north Texas location, and first in Midlothian, enabling it to serve more members in Ellis County. Texas Trust renovated the 2,145-square-foot building in preparation for the opening. This newest branch is at 201 E. Avenue G, on the corner of North 10th Street in downtown Midlothian, next to the U.S. Post Office.
The branch, managed by Doris Standford, employs six with one drive-up teller lane and a walk-up ATM. Texas Trust is a full-service financial cooperative. It offers online and mobile banking, credit and debit cards, an in-house loan department for home and auto loans, investment products and services, and an international surcharge-free ATM network. The credit union also offers an independent insurance agent and small business financial services, including SBA lending.
"Our goal is to become Midlothian's preferred financial institution," said Jim Minge, president and CEO of Texas Trust Credit Union. "We already have strong connections in Ellis County and look forward to helping the residents and businesses of Midlothian build brighter financial futures."
The new branch follows the recent partnership between Texas Trust and Midlothian-based TrustUS Federal Credit Union. It brings all of Texas Trust's services to the community as well as to former members of TrustUS, who are now members of Texas Trust.
The branch is open Monday through Thursday from 9 a.m. to 5 p.m., Friday from 9 a.m. to 6 p.m., and on Saturday from 9 a.m. to noon.