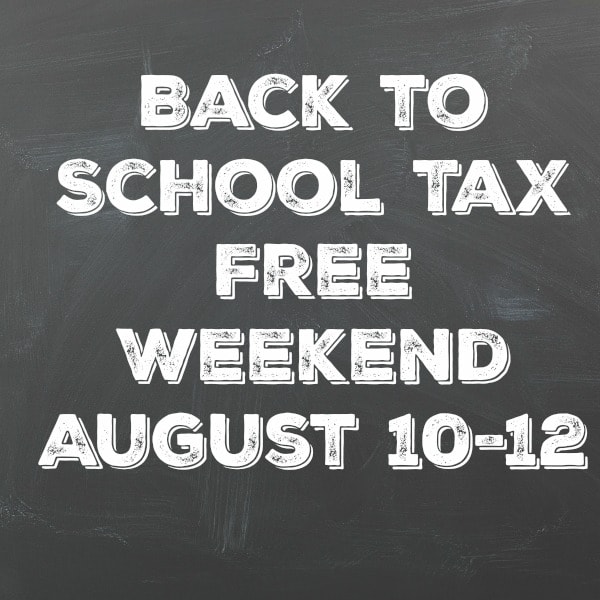 2018 Texas Sales Tax Holiday Weekend Is Aug.10-12
Whether you're in need of book bags, blackboard chalk or bell-bottom pants, Texas Comptroller Glenn Hegar is reminding shoppers they can save money on those and certain other items during the state's sales tax holiday. This year, the sales tax holiday is scheduled for Friday, Saturday and Sunday, Aug. 10-12.
The law exempts most clothing, footwear, school supplies and backpacks priced below $100 from sales tax, saving shoppers about $8 on every $100 they spend during the weekend.
"As Texas families begin the process of replacing their beach bags with book bags, Texas' sales tax holiday is the perfect opportunity to save some money on the supplies families need before the school bell rings," Hegar said. "As a dad to three young children, I know how these expenses can add up."
The sales tax exemption applies only to qualifying items you buy during the sales tax holiday. Items you buy before or after the sales tax holiday do not qualify for exemption, and there is no tax refund available.
School Supplies That Are Exempt Include:
Only the school supplies on this list priced under $100 qualify for exemption from tax during the sales tax holiday.
Binders
Blackboard chalk
Book bags
Calculators
Cellophane tape
Compasses
Composition books
Crayons
Erasers
Folders – expandable, pocket, plastic, and manila
Glue, paste and paste sticks
Highlighters
Index cards
Index card boxes
Kits*
Legal pads
Lunch boxes
Markers (including dry erase markers)
Notebooks
Paper – loose leaf ruled notebook paper, copy paper, graph paper, tracing paper, manila paper, colored paper, poster board, and construction paper
Pencil boxes and other school supply boxes
Pencil sharpeners
Pencils
Pens
Protractors
Rulers
Scissors
Writing tablets
Lists of apparel and school supplies that may be purchased tax-free can be found on the Comptroller's website at TexasTaxHoliday.org.
This year, shoppers will save an estimated $90.3 million in state and local sales taxes during the sales tax holiday.
Texas' tax holiday weekend has been an annual event since 1999.