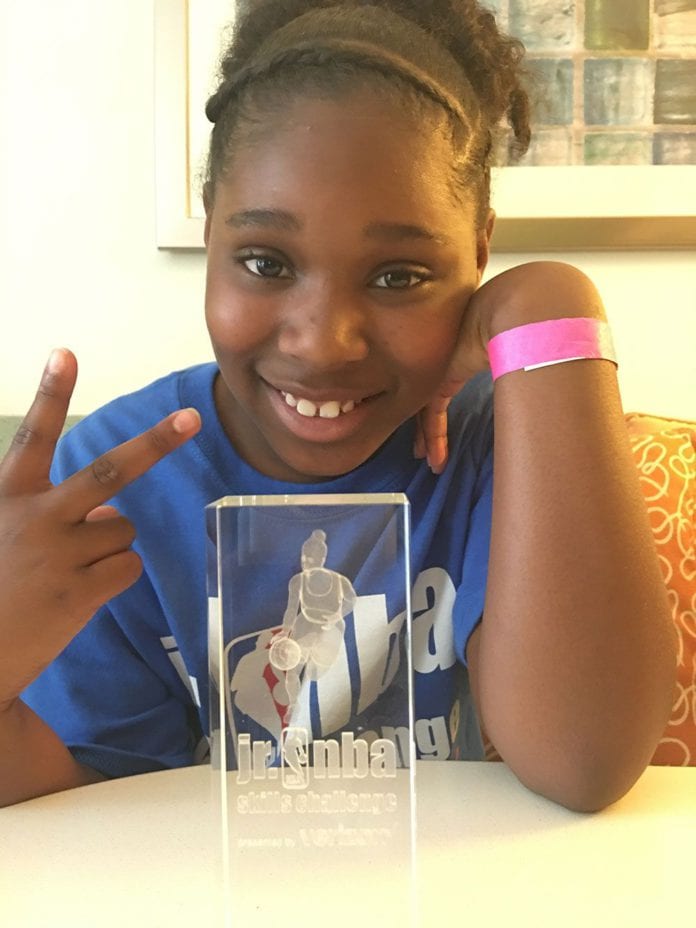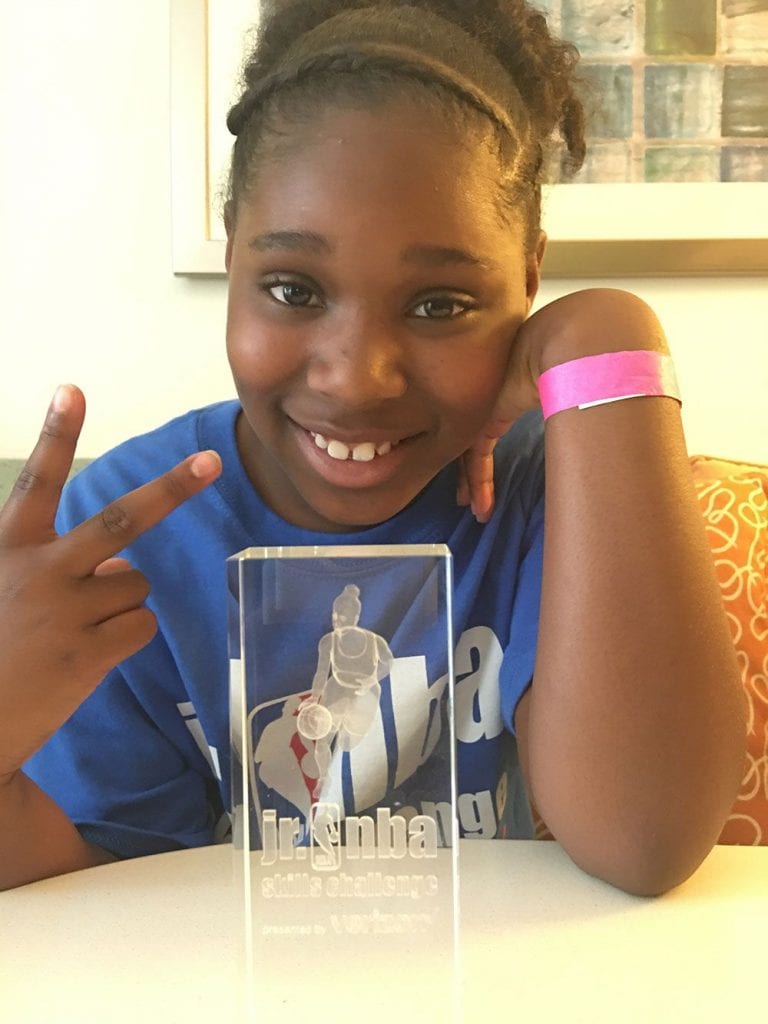 Have you heard about Angel Appleberry? She's an amazing student at Ruby Young Elementary. On May 14, she competed in the Regional Jr. NBA Skills Challenge where she did well enough to move to the Super Regionals.
There was fierce competition in the Super Regionals but Angel represented Dallas and DeSoto's Ruby Young Elementary School earning second place overall. Her moves were so impressive that past NBA player T.J. Ford treated her to an underwater seafood restaurant dinner.
The Jr. NBA also agreed to sponsor Angel for the summer basketball camp of her choice, which is Texas Christian University's Reagan Peably Basketball Camp. TCU is also where Angel has "unofficially" committed to play college basketball (unofficial due to her age and grade).
The Jr. NBA teaches both the fundamental skills of the game and the core values of the game at the grassroots level in an effort to help grow and improve the youth basketball experience.