High School Freshman Acts As 'Human Shield' To Save Her Younger Sister
DESOTO—Tori Spellman a freshman at DeSoto High School awoke to a strange sound during the early morning hours Tuesday. What she didn't know was that the strange sounds were high speed winds coming towards her family home.
A massive storm cell harangued homes in DeSoto this week. Around 4:45 a.m. Tuesday a storm cell with winds estimated 100 miles per hour passed through the southwest portion of the city.
Approximately 30 homes sustained minor to major roof damage in the area of South Westmoreland Road and Eagle Drive. Fences and trees were downed in the area as well. But according to city officials all debris in the streets was cleared by 7 a.m. A church and car wash on Belt Line Road sustained wind damage as well.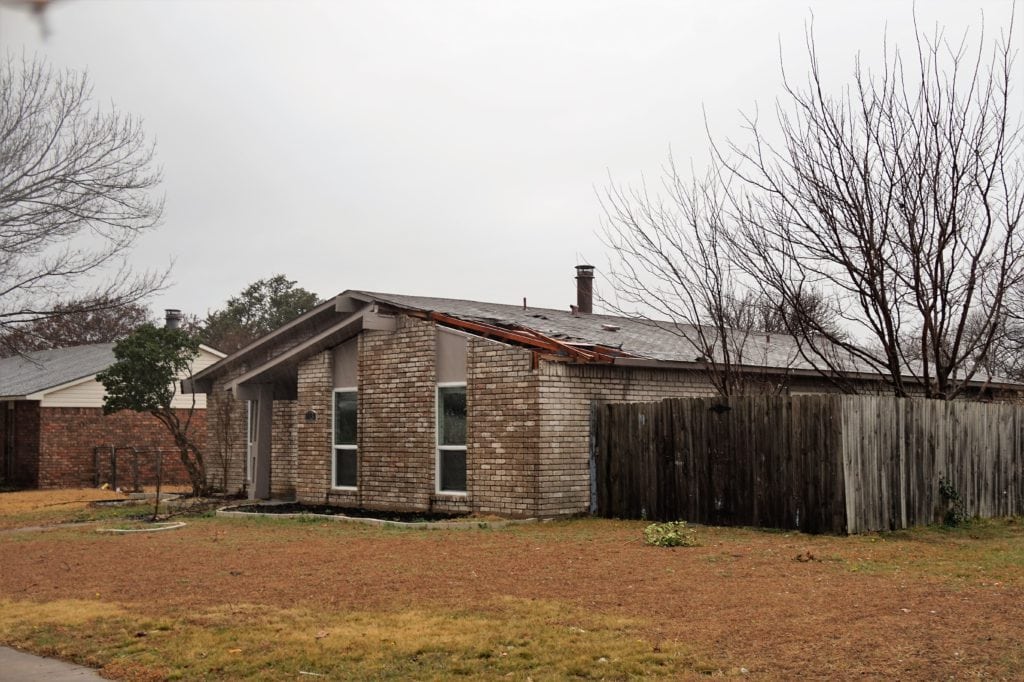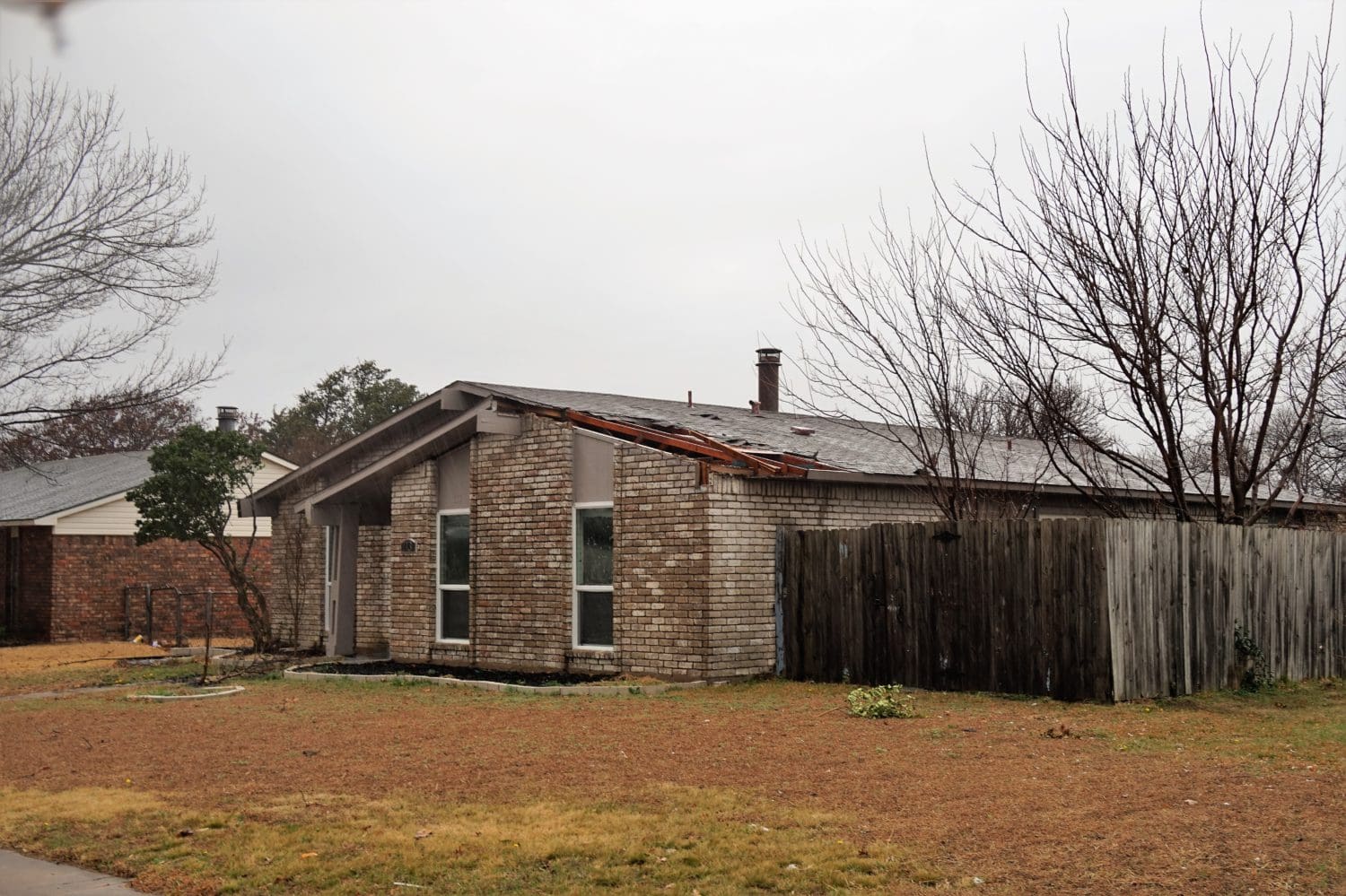 But there was one story of heroism that emerged from the storm battered Western Hills Neighborhood. Tori sensing the impending danger threw herself on top of her younger sister Trinity just as the roof caved in on them.
Acting as a human shield Tori took the brunt of the impact. Luckily both of the Spellman girls sustained only minor injuries.
Trinity, a kindergartener at Ruby Young Elementary escaped with only a scratch to her knee.
"All I remember first is hearing my babies screaming," said mother Reniqua Spellman. "My husband teases me saying that I started running before I even got out of the bed."
Most of the roof damage was near the front of their home. Their father Chris Spelman had to literally rip the door to the bedroom off the hinges to rescue his daughters.
"There are roof and shingles everywhere. I had fallen running to get to them," said Spellman. "But my husband came out of nowhere and literally ripped the door off the wall to get to the girls."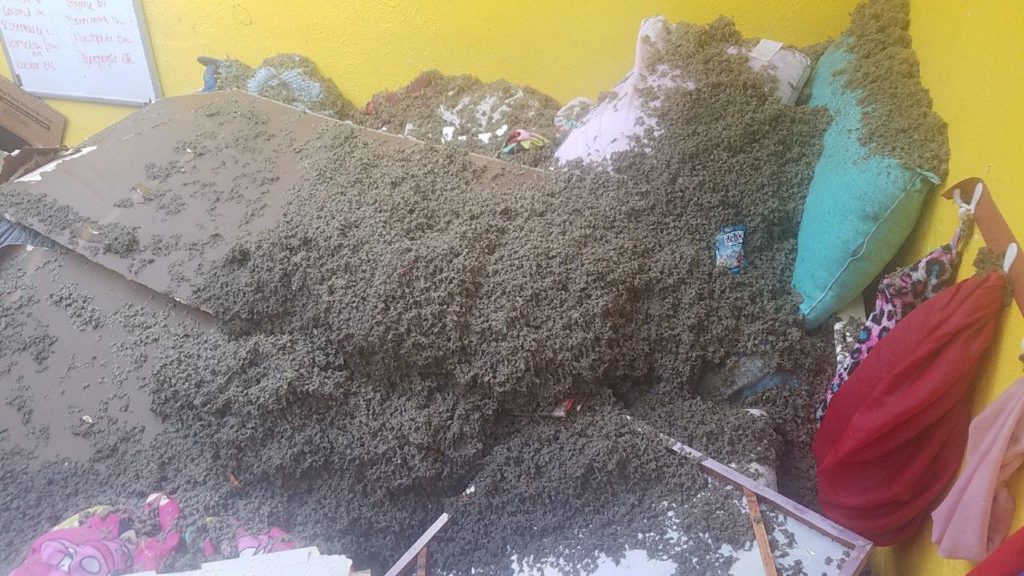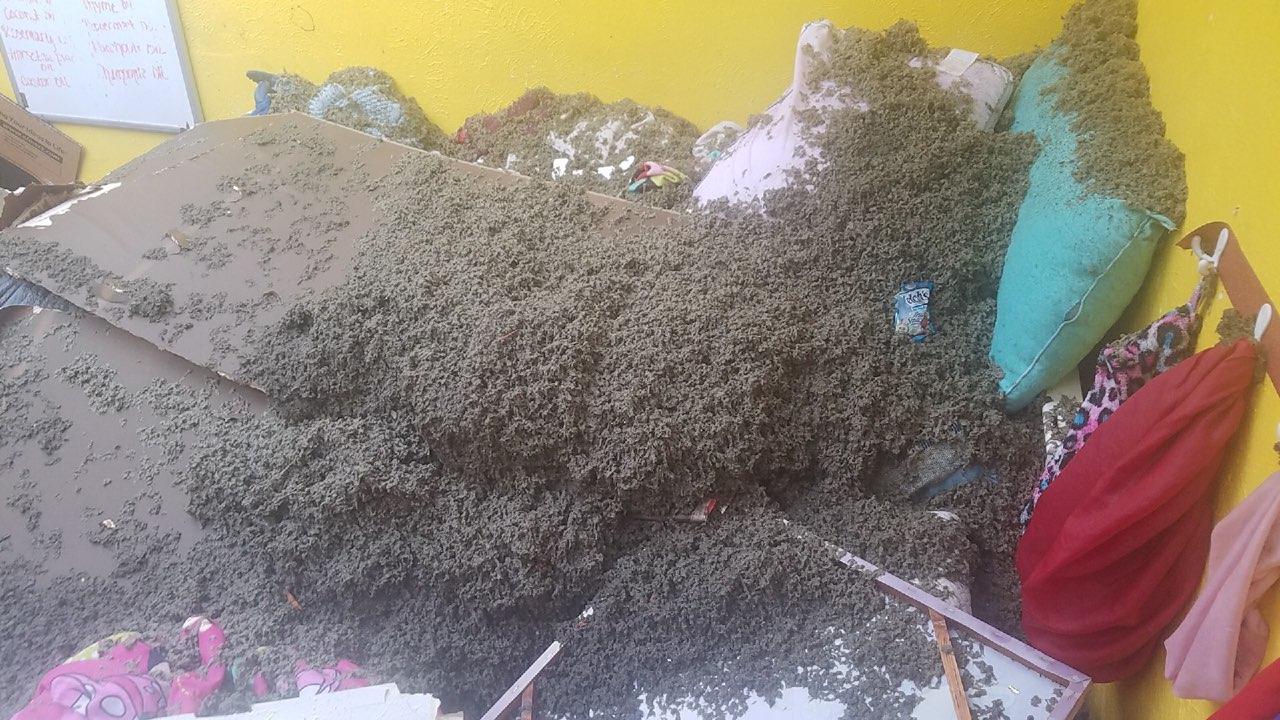 Life Saving Quick Reactions
"All we could say was … but God. Because if my oldest hadn't got up they would've been up under all of that stuff."
Both Chris and Tori are light sleepers says mom.
"She said she heard something and it just didn't sound right. That's how she describes it. My husband says it sounded like a train," said Spellman.
After rescuing their daughters the Spellmans had to act quick. Luckily they had family members nearby that they could seek shelter.
"We didn't know what to do. Because nobody we know has ever been through anything like this before," she said. "Life is crazy. But we are blessed. I don't think my phone has stopped going off since."
The Spellmans had lived in the house since 2003. The girls took off from school Tuesday, but they returned school on the next day. Reniqua says they are staying and rebuilding.
"They are cleaning out the house as we speak. The insurance company has been great. My family has been great. And my husband has been amazing keeping us together."