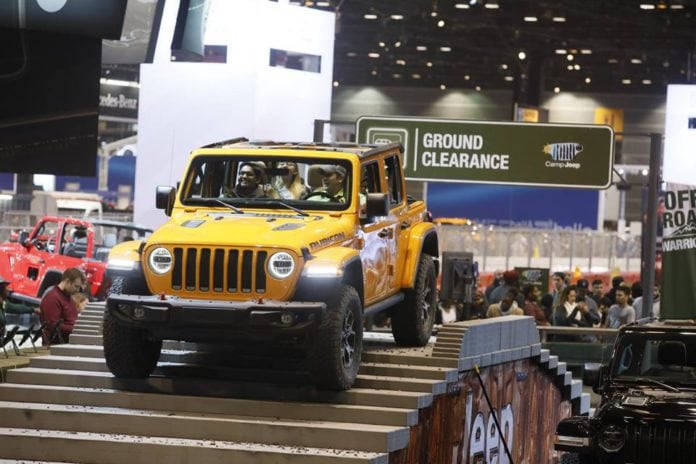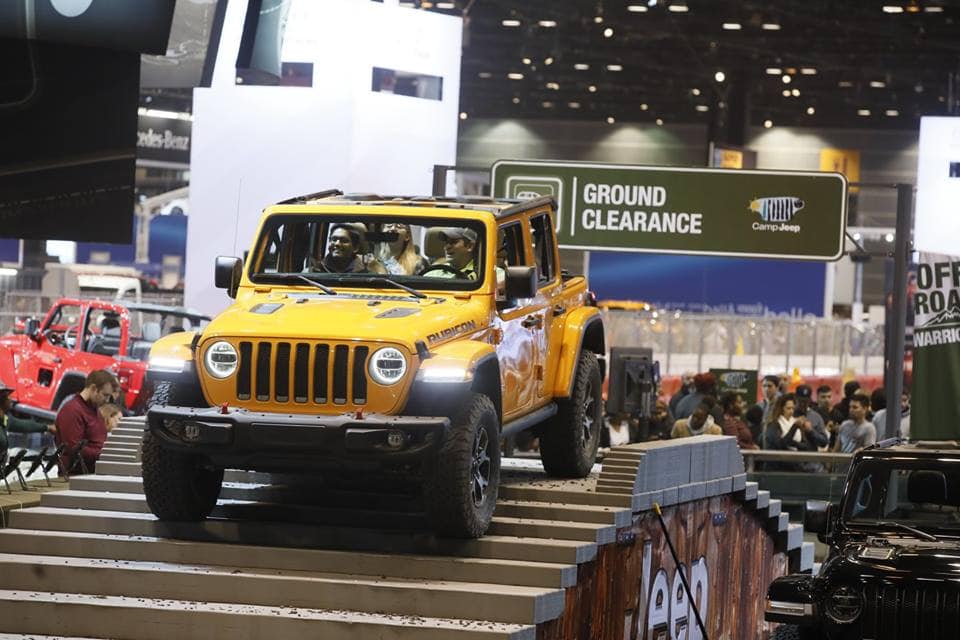 BEST OF SHOW RESULTS — CONSUMERS PICK THEIR FAVORITE VEHICLES AND EXHIBIT AT THE 2018 CHICAGO AUTO SHOW
CHICAGO (Feb. 21, 2018) – For the 13th consecutive year, consumer voters selected their favorites in five categories in the Chicago Auto Show's "Best of Show" balloting. The Chicago Auto Show is the only major auto show that polls its attendees' favorite vehicles and exhibit.
In voting conducted over the 10-day public run of the nation's biggest auto show, winners in the contest's five categories were:
Best All-New Production: 2018 Jeep Wrangler
Best Concept Vehicle: Cadillac Escala
Best Green Vehicle: 2019 BMW i8
Best Exhibit: Jeep
Vehicle I'd most like to have in my driveway: 2018 Ford GT
"We think of our attendees as one enormous focus group that we can leverage to analyze data and assess trends," said Chicago Auto Show General Manager Dave Sloan. "Best of Show voting has become a benchmark measure of what the public deems the most exciting, impressive and innovative on the show floor."
Each of the first four winners beat out seven other vehicles. The eight finalists in Best All-New Production Vehicle, Best Concept Vehicle, Best Green Vehicle and Best Exhibit were selected by a jury of automotive experts. In the fifth category, "Vehicle I'd most like to have in my driveway," voters could choose from any of the hundreds of vehicles on the show floor.
According to the results, voters considered the 2018 Jeep Wrangler the Best All-New Production Vehicle. Though the Wrangler was a runaway favorite, the Chevrolet Silverado and Chicago Auto Show world introduction Volkswagen Arteon also garnered a considerable number of votes, finishing second and third, respectively.
The stunning Cadillac Escala narrowly beat out the Lexus LF-1 in a hotly contested contest for Best Concept Vehicle. The all-new 2019 BMW i8 took the honors for Best Green Vehicle – the second year in a row a BMW has claimed this honor.
After a two-year run by Chevrolet, Jeep reclaimed honors for Best Display. Highlighting the Jeep display was the Camp Jeep Test Track – a staple since 2005. Camp Jeep offered ground clearance stairs, maneuverability moguls, extreme break-over rocks, 18-ft. 30-degree ascent/descent hill, off-camber/low-crawl boulders and articulation berms.
Every year the tightest race of all is the pick for "Vehicle I'd most like to have in my driveway." This year was no different as the Chevrolet Corvette and Ford GT battled neck and neck to the last day. Blue Oval fans mashed the gas on the final day to put the Ford GT on top.
The manufacturer awards for Best of Show will be presented to the winners at the annual Midwest Automotive Media Association Spring Rally, held annually at Road America in Elkhart Lake, Wisconsin.
For more information about the 2018 Chicago Auto Show, please visit www.chicagoautoshow.com.