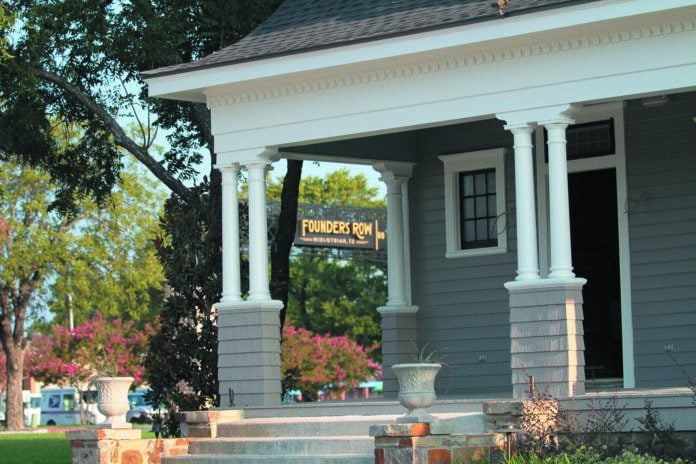 Memories from his past led Stephen Hildebaugh and his business partner Logan Gaddis to move forward with the development Founders Row in Midlothian.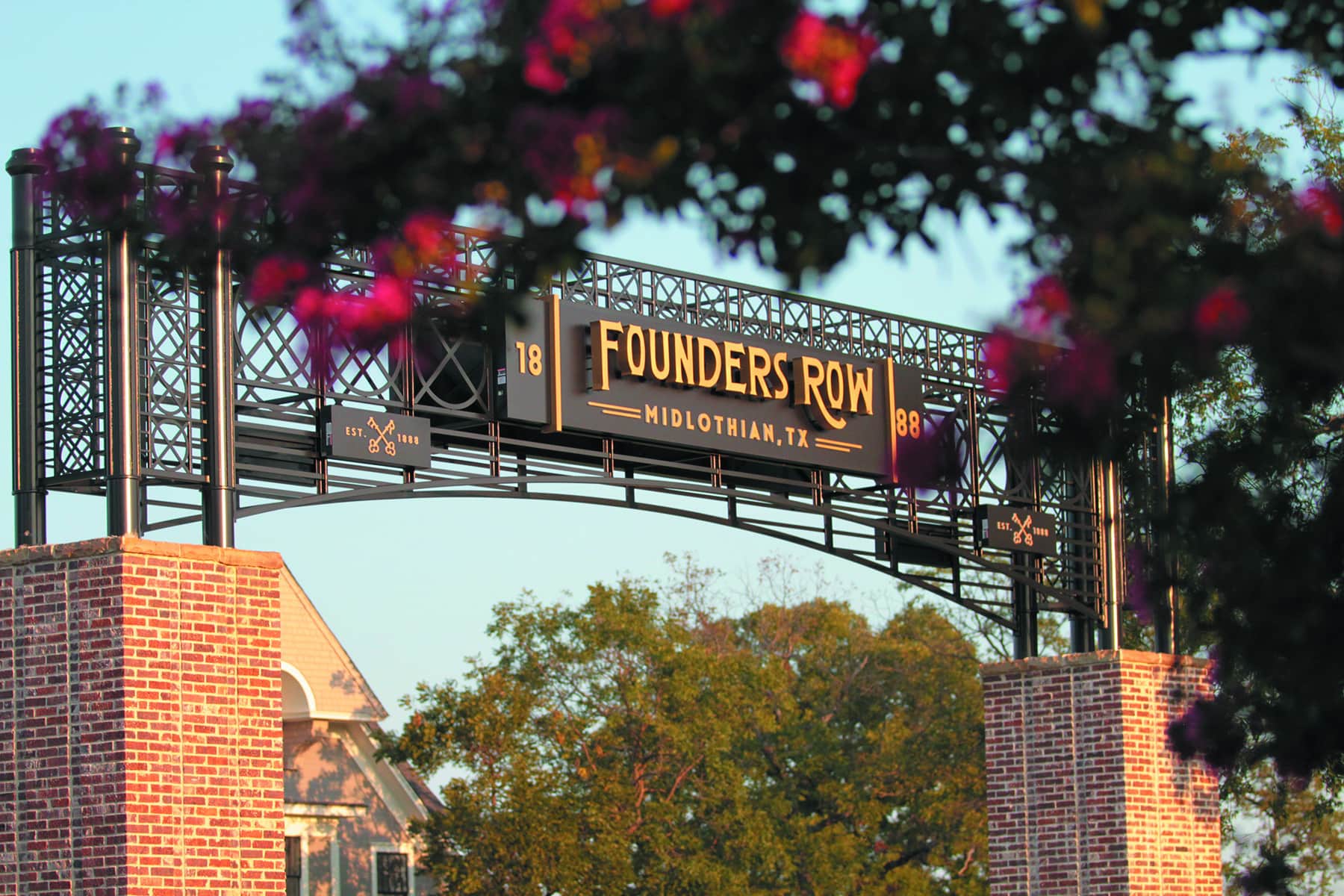 "Founders Row is a passion project. When I was young, my family and I would go camping at Wooten's Lake in Midlothian, which is how we discovered Midlothian," Hildebaugh said.
"Then, in 1997 my mother and I purchased our first old home across the street from where Founder's Row is now located (his father helped him restore it).
"We (he and Gaddis) watched the space and bit by bit pieced the lot together to create our business project comprised of beautiful historic homes." Hildebaugh said it's taken about 15 years to piece together all the lots. They moved the first home in 2016 and have slowly been collecting and restoring since then. The theme of Founders Row is historic preservation combined with a walkable city. All of the homes are from the same time period as Midlothian's origin date of 1883.
"We hope that we are honoring that history and want to preserve homes that likely would have been lost to time and urban sprawl," he said.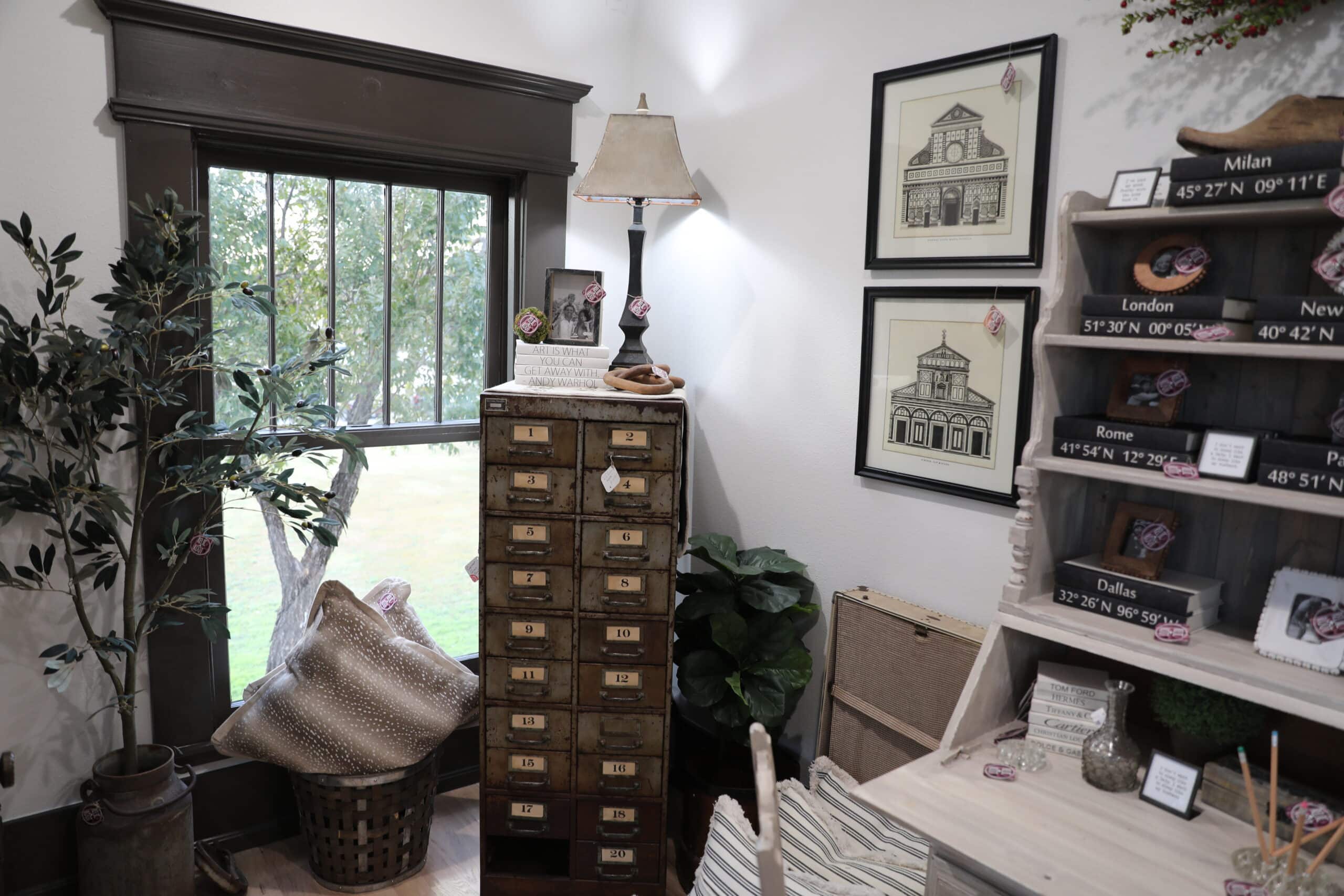 Hildebaugh said the hope is to house over 30 businesses upon completion. So far there are two restaurants (Porch Pour and Wilson's Seafood). Relic + Root is a home décor and design shop, Copper Rose is a women's clothing boutique, House of Aesthetics, a spa, was just added.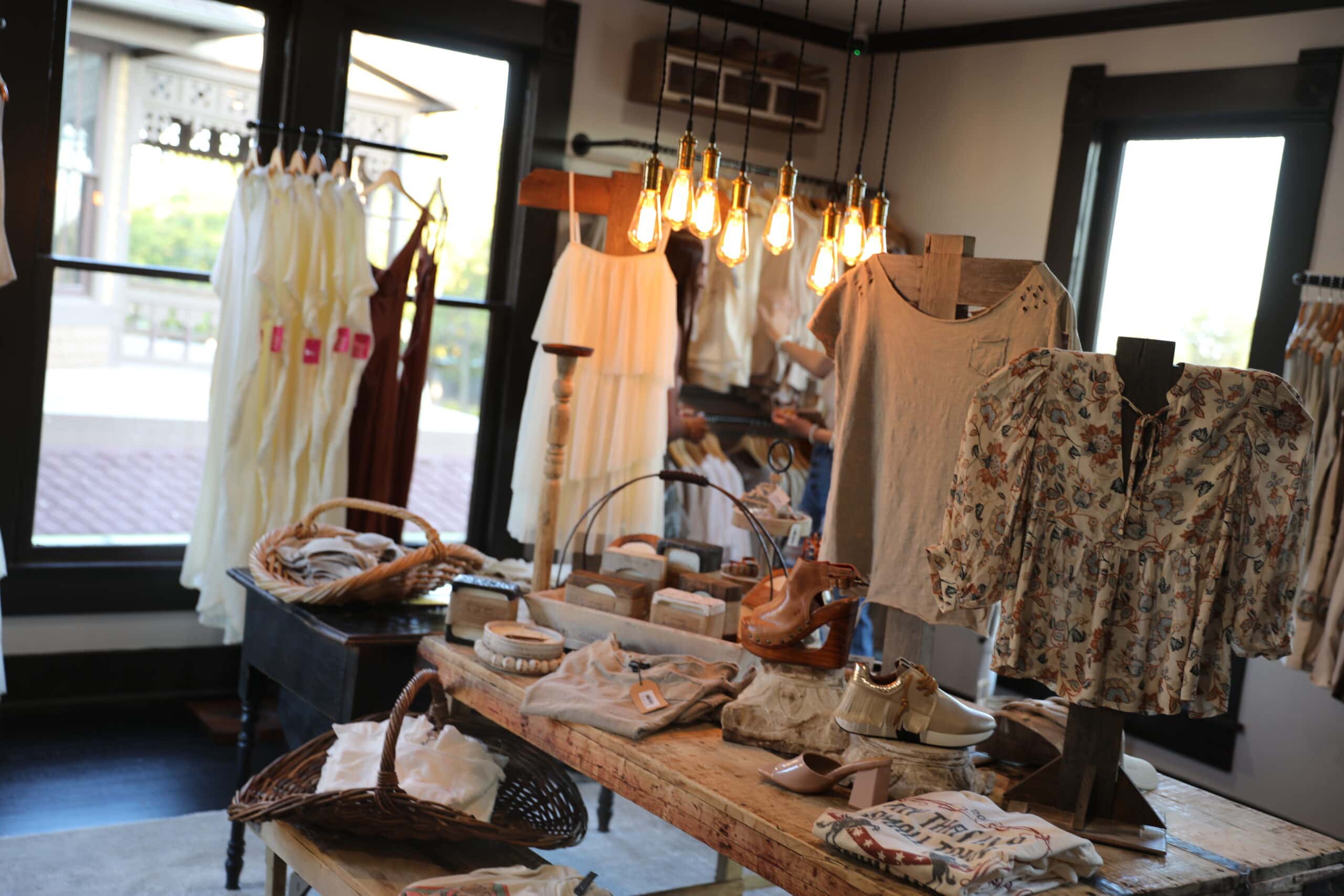 Wilson's Seafood is in the historic old church, also known simply as The Church.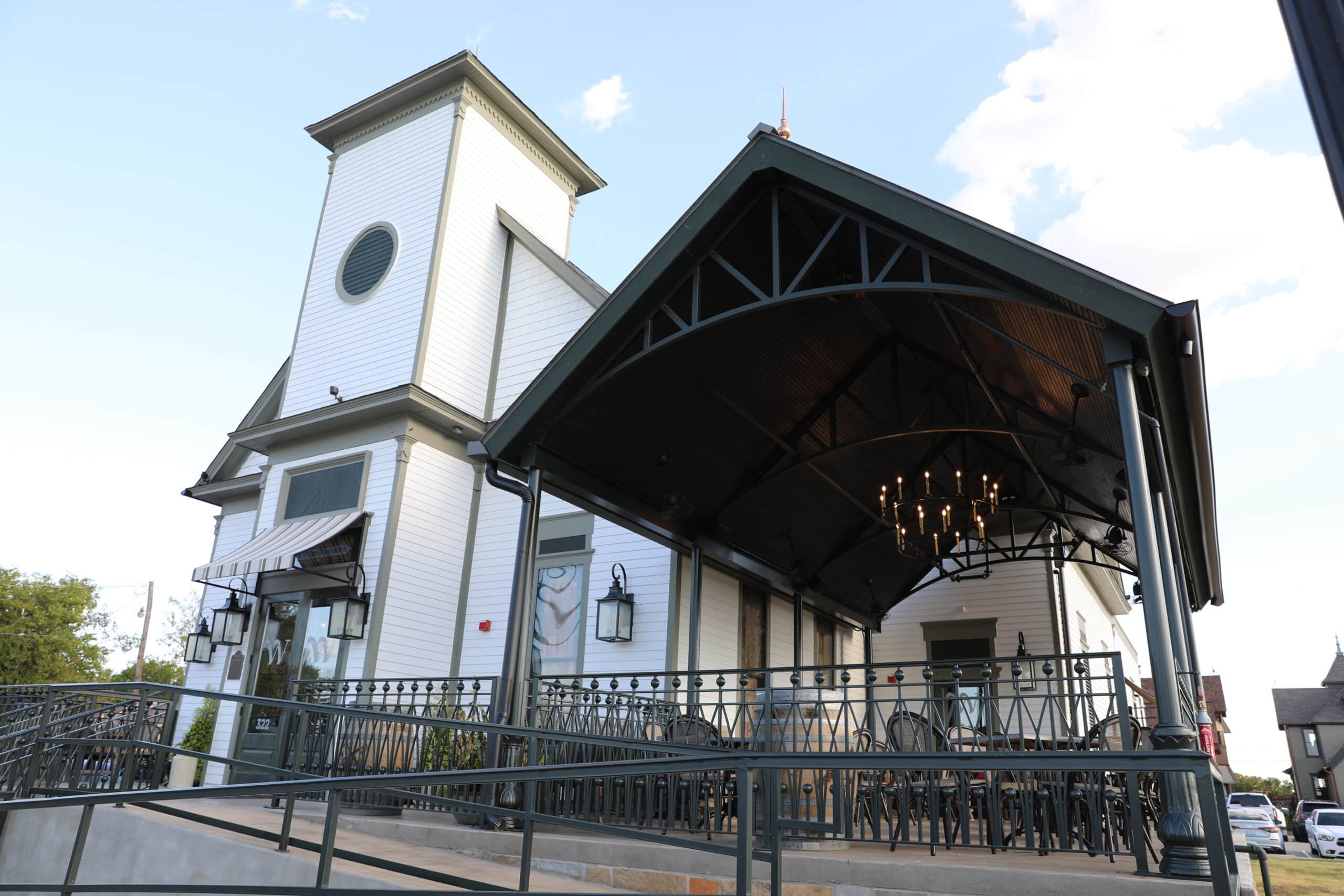 Also on the horizon are a gourmet cookie shop, a men's clothing boutique, and a coffee shop. Hildebaugh said the Anderson Farmhouse will be the next home moved to the space and restored.
Anderson said public reaction to the project has been positive.
"People are so excited for new businesses and really like the historic concept of the project," he said.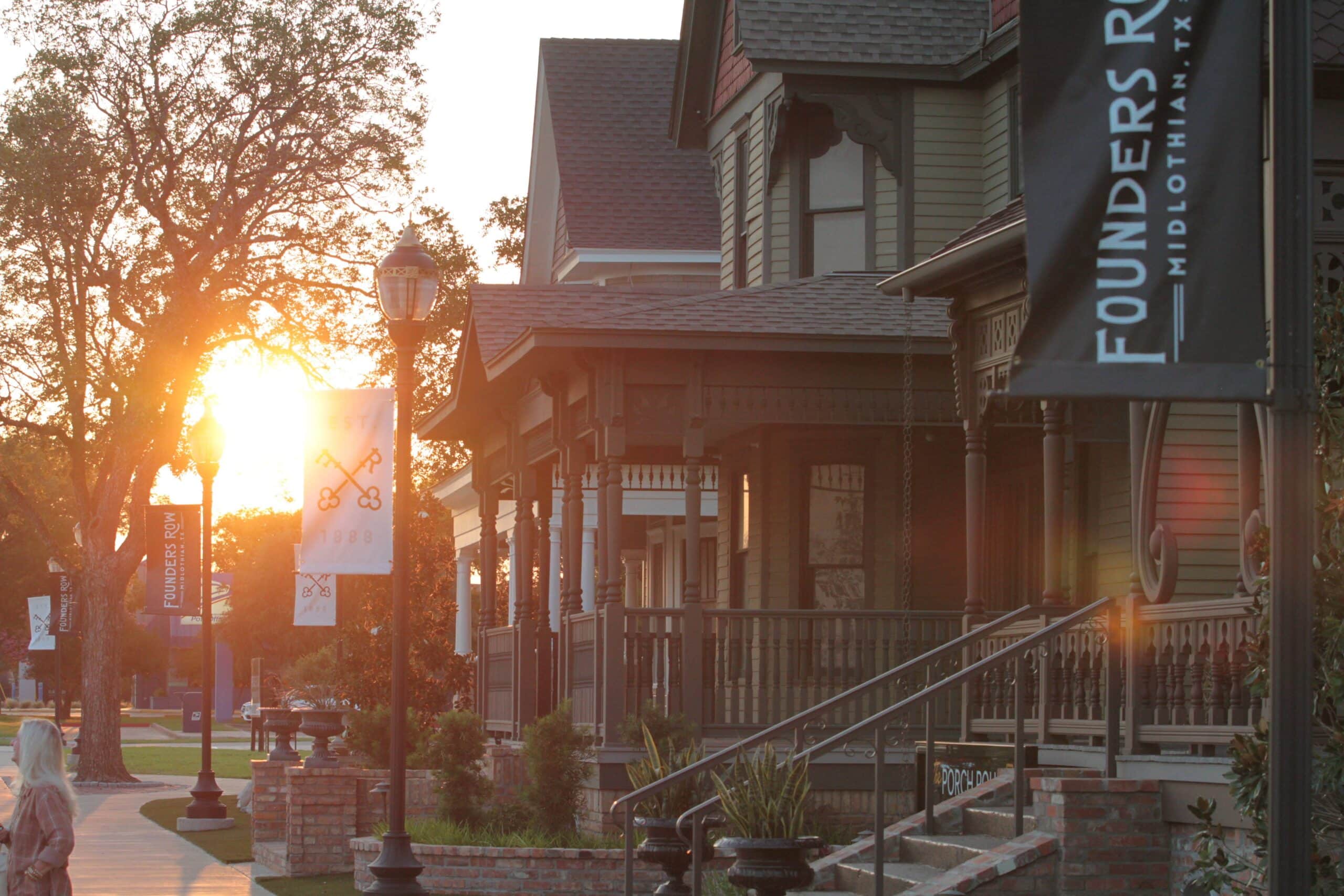 The Midlothian Community Development Corporation (MCDC) supported the vision for Founders Row by funding – from sales tax dollars – the relocation of the vintage structures, which Board President Jan Davis said has created "a unique entertainment destination."
"Founders Row has turned out even better than we dreamed," Davis said. "Stephen has masterfully restored the old homes to their glory, preserving important artifacts of Texas history and at the same time providing first-class dining and shopping options."
Hildebaugh also believes he and Gaddis are setting an example for other developers to follow.
"We hope so. The City of Cedar Hill and Mansfield have reached out about similar projects," he said.
"We're excited to keep building up and restoring beautiful homes. We love Midlothian, and the goal is to bring in new business without erasing the charm that makes it special."
Anyone interested in the project and it's history can visit www.foundersrowtx.com.