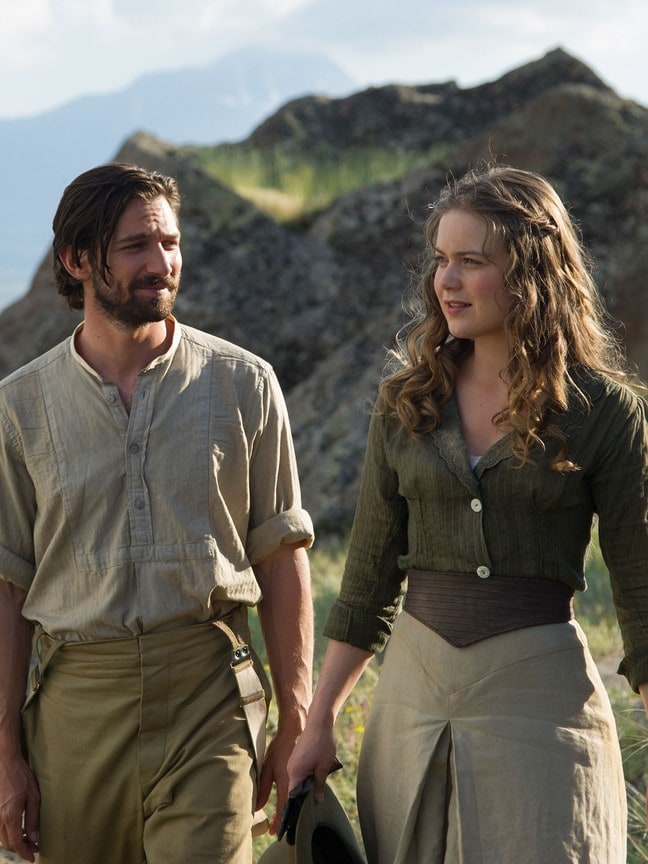 The Ottoman Lieutenant Review
Paladin Studio's The Ottoman Lieutenant is a dramatic film about three idealistic (and incredibly good-looking) young people in the early 1900s. They are caught in the crossfire of Muslim and Christian forces at the start of WWI.
Michiel Huisman (best known for "Game of Thrones") stars as a dashing Ottoman Imperial Army lieutenant. He falls in love with Lille (Hera Hilmar), an American medical missionary. Lille is a willful, wealthy young woman who's left home—against her parents' wishes—after hearing a lecture by charismatic American doctor Jude (Josh Hartnett).
Having some nursing experience, she wants to help with Dr. Jude's remote, poorly funded medical mission in a small Turkish village. The aging Dr. Woodruff (Ben Kingsley) founded the hospital with his late wife.
Lille ships out with a truckload of medical supplies on an around-the-world journey, docking in Istanbul. There she obtains an escort from the Ottoman Empire Army, who send the lieutenant to escort the caravan.
While both the young doctor and the Ottoman soldier soon profess their love for Lille, it takes her a while to decide which of these she prefers. Since we're already clued in to how strong-willed and stubborn Lille is, it's not hard to predict that she'll choose the suitor her parents and friends back home would not like.
The cinematography of the lush Turkish landscape by Daniel Aranyo is almost as beautiful (and a great deal more vast) than the three photogenic leads. If you loved "Lawrence of Arabia" or "Dr Zhivago," this film doesn't approach the epic splendor of those masterpieces. But the scenes of battles, cruel soldiers, wounded refugees, and terrified villagers are well done.
However, focus remains on the three young people. While modern-day audiences know from the beginning this is a most unlikely-to-succeed-romance, the love scenes between Lille and Ismail are beautiful to watch.
Written by Jeff Stockwell and directed by Joseph Ruben, "The Ottoman Lieutenant" opens in the Dallas area March 10. It runs 100 minutes, and is rated NR for some war violence.