Vincent van Gogh is trending again. The iconic Dutch artist supposedly died in 1890 after shooting himself…an apparent suicide attempt. A prominent doctor disputes that diagnosis. "Killing Vincent, The Man, the Myth, and the Murder," is written by retired ear surgeon I. Kaufman Arenberg, MD.
Dr. Arenberg first found discrepancies in the artist's cause of death while writing an article for the Journal of the American Medical Association 30 years ago. The doctor believes van Gogh did not kill himself, but was a murder victim.
Since conspiracy theories are often more interesting than the actual facts, Dr. Arenberg's thesis is fascinating to read and to ponder. His medical background and forensic research makes the good doctor especially persuasive. Most readers, like this one, will find themselves with a reasonable doubt about what really happened to the troubled young painter.
Whatever your conclusion, the book is as much of a page-turner as any modern murder mystery. For more information about the book, published by N3M Productions, visit killingvincent.com.
Like many other celebrated artists, van Gogh didn't become famous until after his death. A new CBS Film, "At Eternity's Gate," directed by Julian Schnabel also explores the painter's final days. Vincent van Gogh is poignantly played by Willem Dafoe, who's being mentioned as an Oscar nominee. His intense portrayal of the troubled artist is definitely worth seeing. However, the film does not ever question the historical record of how van Gogh died.
"Playing Back the 80s, A Decade of Unstoppable Hits," by Jim Beviglia, just might be the perfect gift for that hard-to-please music lover on your shopping list. Music journalist Beviglia knows that era well. A thorough researcher, his back stories are especially fascinating.
Beviglia has written such musical history books as "Counting Down Bob Dylan: His 100 Finest Songs." He also published similar treatments for Springsteen, the Rolling Stones and the Beatles.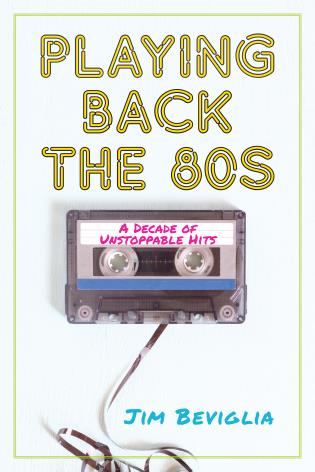 Fascinating stories that most of us didn't know or had forgotten are plentiful in the book of musical history. A favorite of mine was the chapter on the Police, the immensely popular trio who disbanded after five successful albums. Apparently this was because two of its members (Sting and drummer Stewart Copeland) couldn't get along. That left guitarist Andy Summers Their fifth album came in 1983, with Synchronicity and single "Every Breath You Take" that has since become a classic hit.
Chapters on Phil Collins and Genesis; Bob Seger and the Silver Bullet Band, and Billy Vera and the Beaters and why he wrote "At This Moment," also caught my interest While you may not be inspired to dig out those old tape cassettes, it's still fun to revisit this landmark decade of pop culture.
"Playing Back the 80s" features over 60 of the greatest hits from the 1980s. Available in hard cover or e-book format at Amazon, Barnes and Noble, Walmart, or publisher Rowman & Littlefield website, rowman.com.