HIGHLAND PARK, Texas—The game between two District 6-5A unbeaten teams was a battle Friday night for the district title and the Lancaster Tigers came up short against the Highland Park Scots 39-14 despite a strong start.
"When you play a team like this you can't make mistakes," Lancaster Head Coach Chris Gilbert said. "We just couldn't afford to make mistakes at crucial times in the game against a team of this caliber."
It looked like all Tigers in the first period of play as they came out strong. Then, the Tigers gave up an early touchdown to the Scots. It was shortly after that the Tigers Tre Bradford took the ball 70-yards for a touchdown to tie the game up at 7 points. The two teams swapped touchdowns again leaving the score 14-14 at the end of the first quarter.
But it was mistakes that gave the Scots a quick advantage in the second period of play. The Tigers fumbled just outside their 20. Highland Park then took the ball into the end zone for the touchdown one play later pushing their lead to 28-14.
"This was a playoff atmosphere for both teams," Gilbert said. "They were just the better team tonight."
The Tigers kept coming back with the defense only allowing just over 300 yards the whole game from the Scots. The defense even forced four and out several times against the Scots. It was the Offense that struggled late in the game to put more points on the score board. The Tiger Offense was led by Tre Bradford who compiled 150 yards of the 204 yards of rushing by the Tigers.
"We had some great points in this game," Gilbert said. "We just made some mistakes at critical points in the game."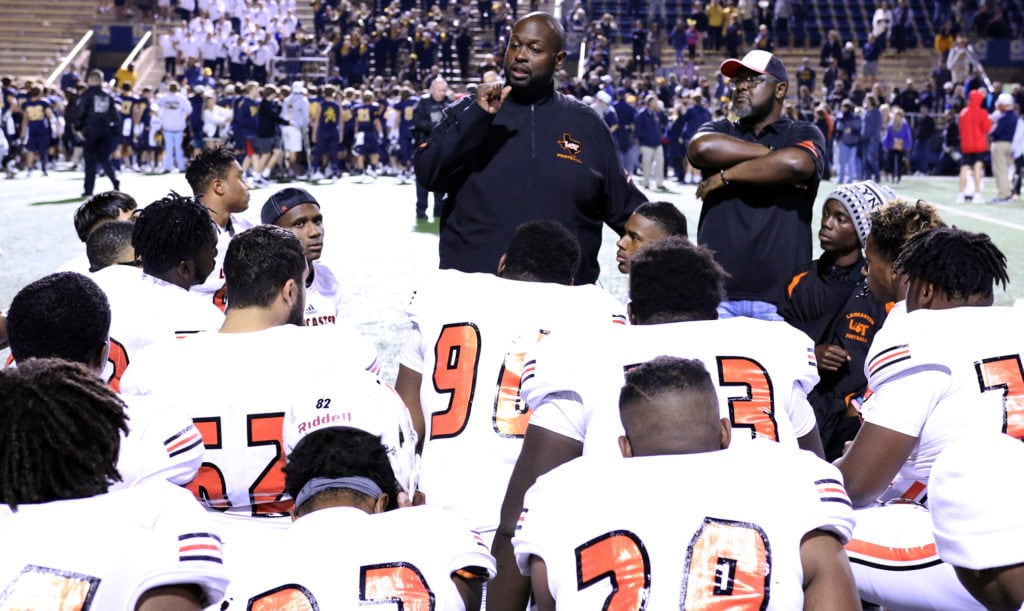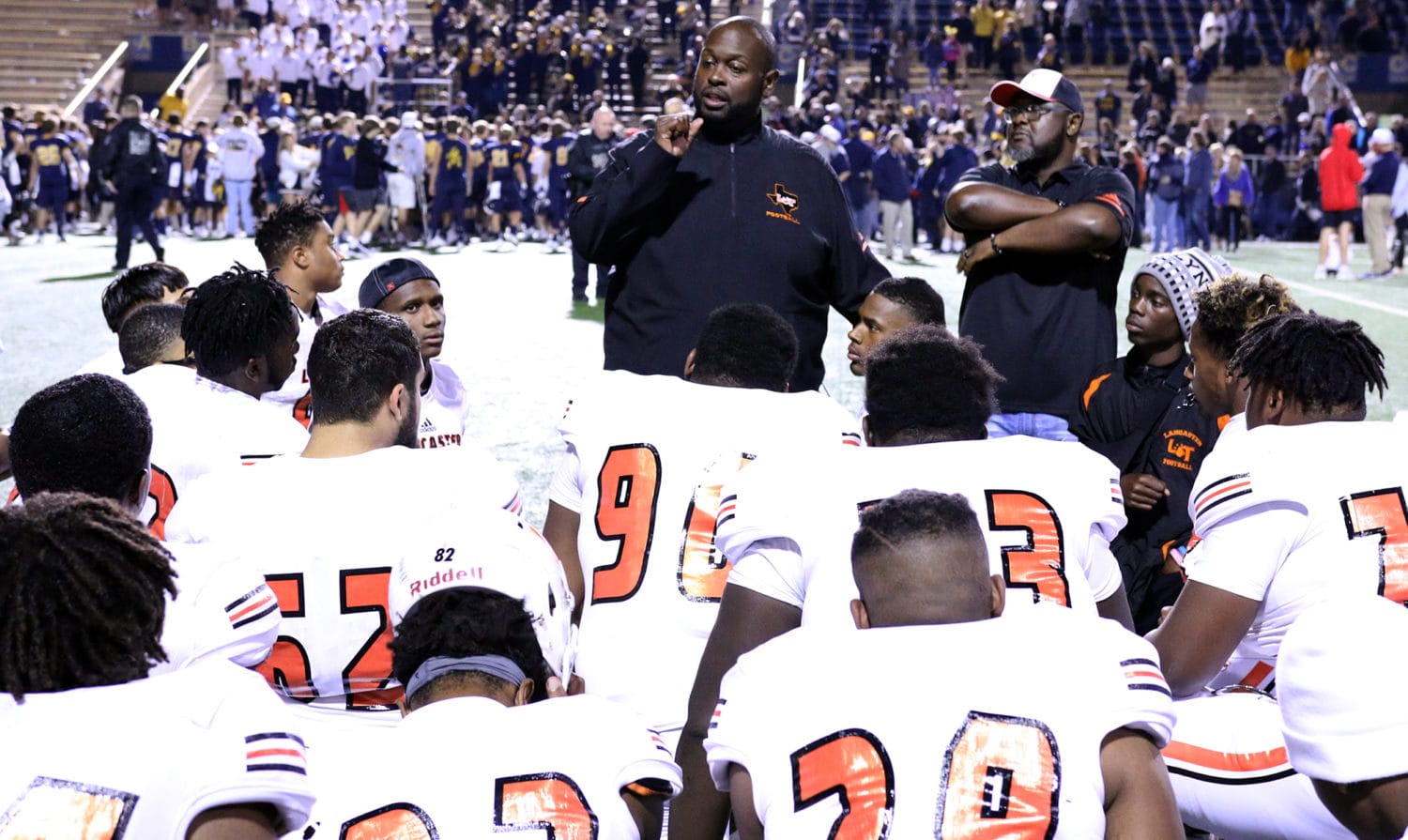 Upcoming District 6 Playoffs
Despite falling to the Scots, the Tigers remain 5-1 in District and have secured their first home playoff game in quite a while.
"We will be playing a playoff game in our own stadium," Gilbert told his players after the game. "This is a home playoff game you all earned."
This week, the team will play a 3-3 Woodrow Wilson team for Senior Night. Despite what happens this Friday, the next week the Tigers will face off against a team to be determined after the final playoff bracket is set at Beverly D. Humphrey Tiger Stadium in the 5-A State Playoffs.
"We just need to take care of business this week," Gilbert said. "We need to practice hard and get ourselves healthy going into the playoffs."