I was recently privileged to take a walk around a portion of the Ladd Natural area in Duncanville with DFW Urban Wildlife Biologist Sam Kieschnick of Texas Parks & Wildlife. Mark Graham, who's been one of the leading advocates for turning this 42-acre, greenspace into a protected nature preserve, accompanied us. Duncanville City Councilman Jeremy Koontz, also an advocate for the nature preserve and a frequent visitor to the property, was also there.
Listening to Kieschnick
Walking while listening to Kieschnick point out and describe the vast variety of plants, insects and creatures found on the property proved to be a fascinating experience. Just visiting the property is a fun adventure, but it's even more interesting with someone who knows so much about what we're seeing. I was glad to hear that Kieschnick frequently conducts nature tours for student groups. Next time you want to get your kids or grandkids unplugged and outside, why not take them to visit this little-known oasis in the heart of Duncanville.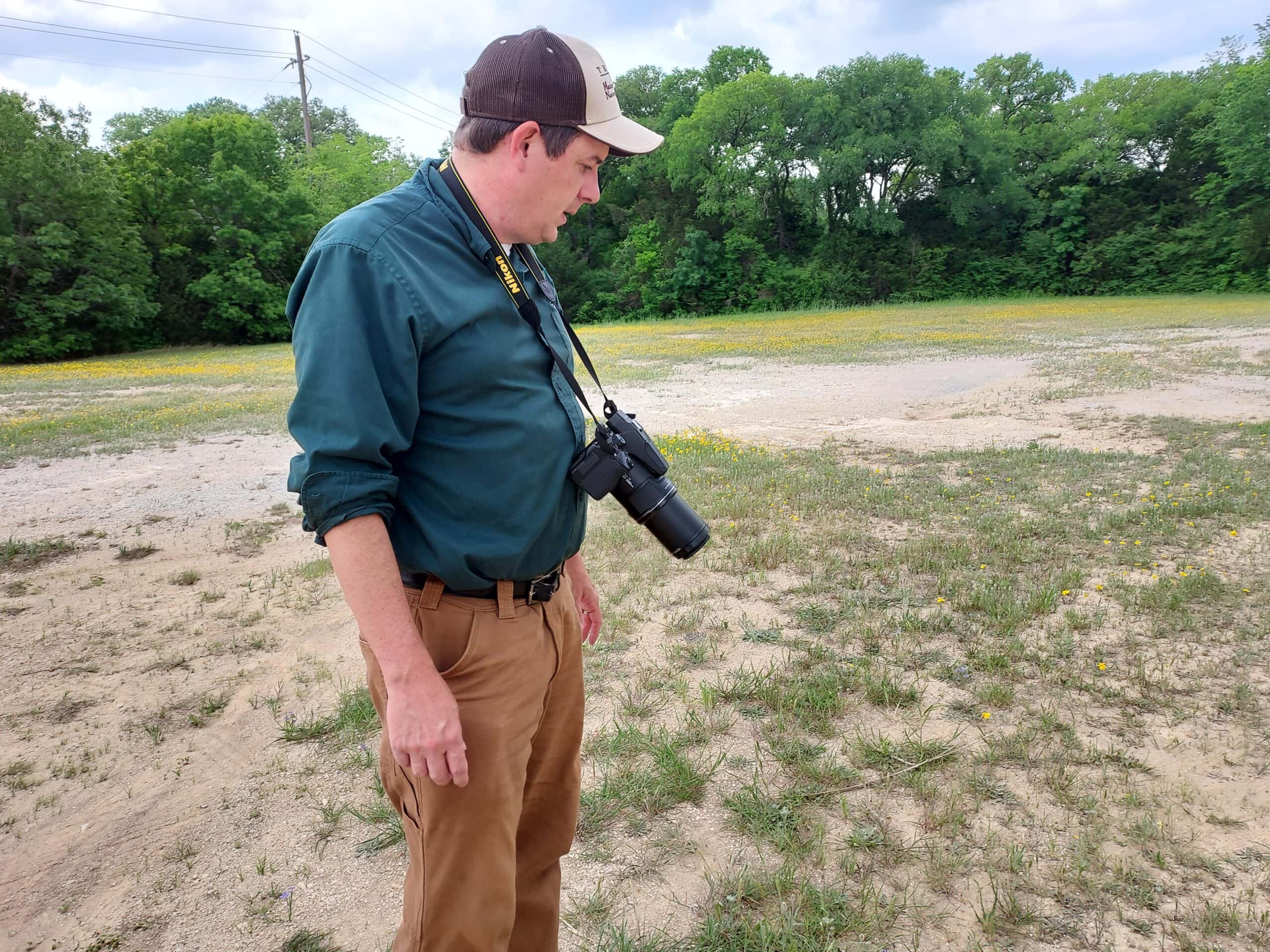 Kieschnick is passionate about nature and all its creatures and is happiest when he's outdoors discovering and documenting new species—animal, plant, or mineral. Our stroll was interrupted by a sudden rainstorm, but he had already identified 33 species during our short walk. They included a Margined Calligrapher, which is a type of Hoverfly; a Variegated Fritillary and several other kinds of butterflies; a Polished Lady Beetle; a Springwater dancer; and a Western Honeybee.
Ladd Natural Area Plants
He also pointed out some plants beloved by butterflies, like Antelopehorn Milkweed, a plant that any garden club member knows to plant in their yard. Kieschnick showed us a variety of plants like Japanese Honeysuckle and Canadian Meadow Garlic. He also pointed out lovely Pinkladies, of the evening primrose family; and Fineleaf Four-nerved Daisy, a member of the sunflower family.
Then we came upon a plant that most of us hate and try our best to avoid. An unmolested patch of Eastern Poison Ivy lies near the well-worn footpath leading down to Ten Mile Creek. Kieschnick explained that since this is a natural area—and one that hopes to be designated an official nature preserve–poison ivy patches are allowed to remain alongside those we find more preferable. So be sure to wear closed-toe shoes and avoid touching the ivy leaves and don't stray off the path to the creek. And you don't want to miss seeing the spring-fed creek, which is one of the most beautiful, serene places in the county.
640 Species Identified on Ladd Property
Just after our visit to the property, 640 different species had been identified and documented on the 42 acres. Animal sightings range from larger creatures like beavers, possums, otters, and raccoons to many kinds of birds and other winged creatures, plus tiny mites are seen only with a microscope. The property boasts incredible biodiversity, Kieschnick said. To learn more about the Ladd natural area, visit Duncanville Nature Center at dncinc.org. A link to the Ladd Natural Area can also be found on the iNaturalist site, and it shows the diversity of species already found on the land.
Even More Species Documented
Update: The Sunday after our visit, a group of North Texas master naturalists spent several hours attending a bio blitz on the property with Kieschnick, who reports "We documented over 220 species in just a few hours! The data is still coming in, so it may be a few more days until the numbers are final, but check out our observations: https://www.inaturalist.org/observations?on=2023-04-23&place_id=178712.
"We will have another black-lighting event on Tuesday, May 16th, from 8 to late, and then another bio blitz on Sunday, June 25th from 3-6 and then 8 to late for blacklighting," he adds.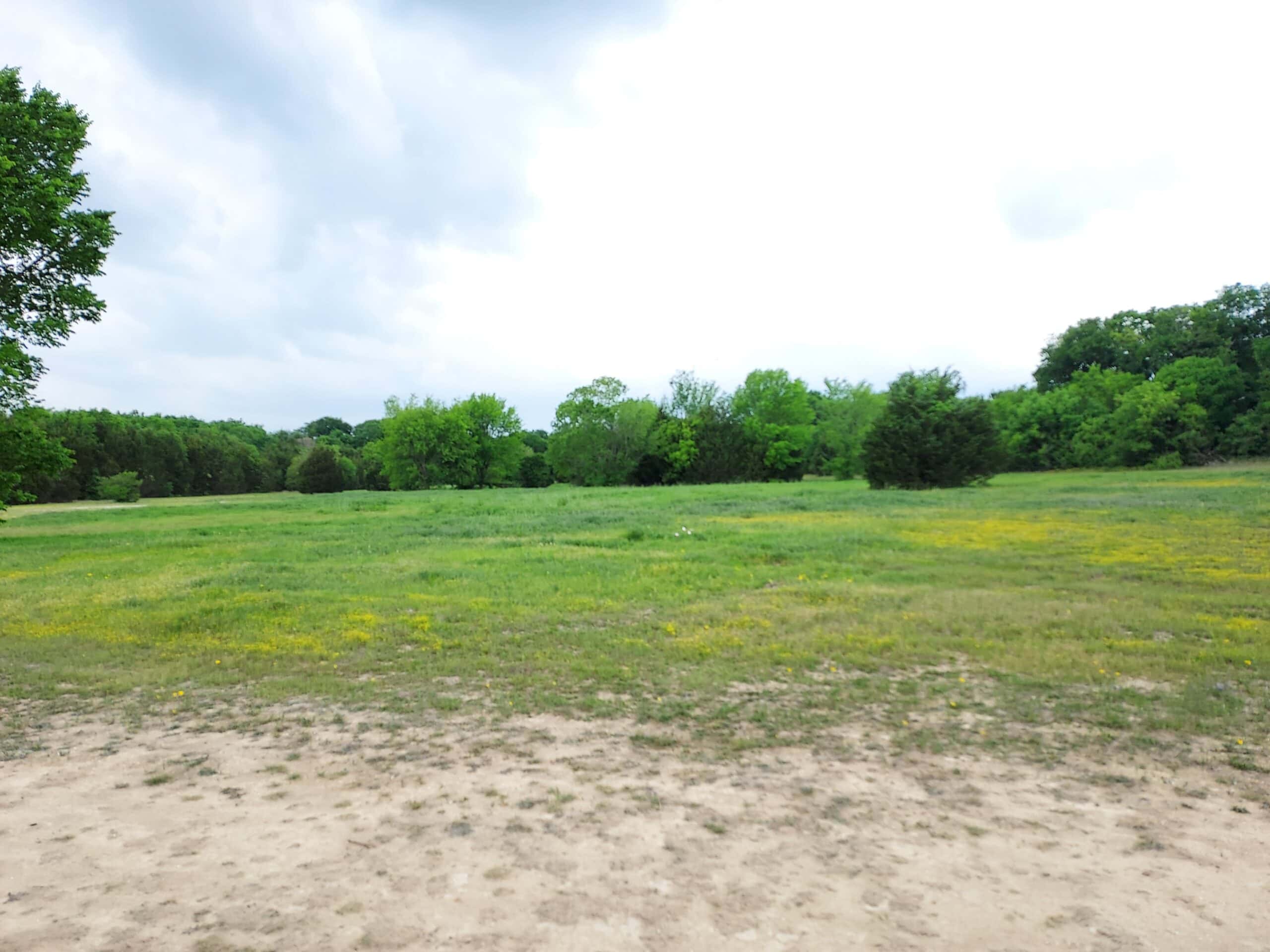 The property features 42 acres of Blackland prairie and still looks the way North Texas must have looked hundreds of years ago. The property is accessible off Cedar Hill Road, and bounded by Santa Fe Trail and Danieldale Road. It was donated to the city by the Ladd family in 1998.
Duncanville Nature Center
The Duncanville Nature Center site reads, "It is a refuge for species of plants and animals, including otters and beavers that have lived there for hundreds of years. The spring-fed Ten Mile Creek runs through it, with its waterfalls, fossils, and scenery like you were in the Texas Hill Country. It features over 40 acres of historical, ecological, geological, and environmental significance and the most beautiful creek and natural area remaining in Duncanville. It is an opportunity for Duncanville to have its nature preserve for walking, birding, fishing, and playing with kids and grandkids."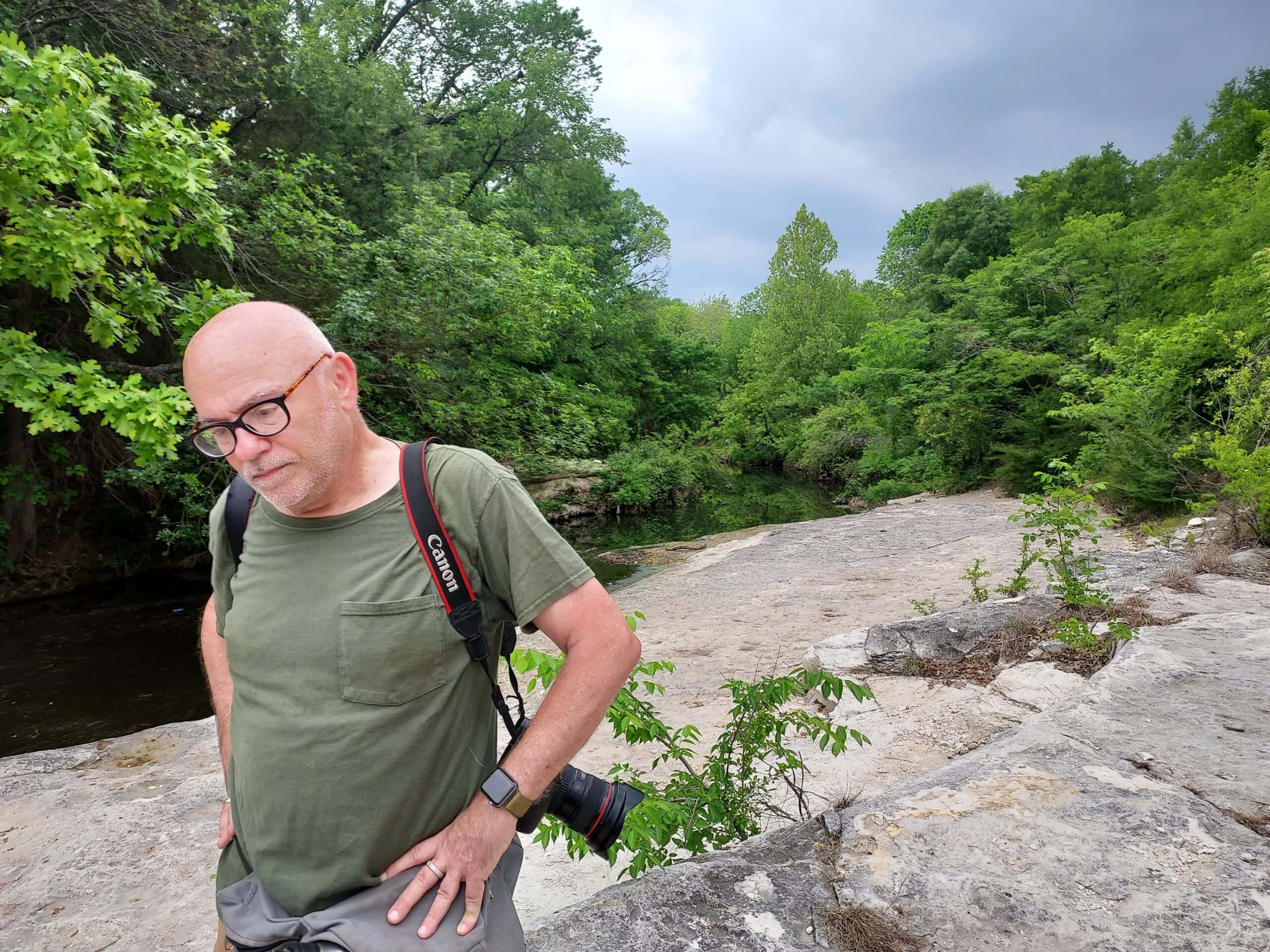 Sam Kieschnick is an Urban Wildlife Biologist with the Texas Parks and Wildlife Department, serving the east side of the DFW area. Sam holds a Master's Degree from Tarleton State University and has previously worked as a nature educator for the City of Mansfield. He also worked as a naturalist at the Fort Worth Nature Center and Refuge, a science interpreter with the Fort Worth Museum of Science and History, a biologist with BRIT, and an instructor at Weatherford College.
Urban biologists address the need for nature in our cities with Texas becoming increasingly urban—over 86% of Texans live in urban areas like DFW. As our urban biologist, Kieschnick provides planning guidance, management recommendations, research, and public outreach associated with wildlife, habitat, and natural resource management.