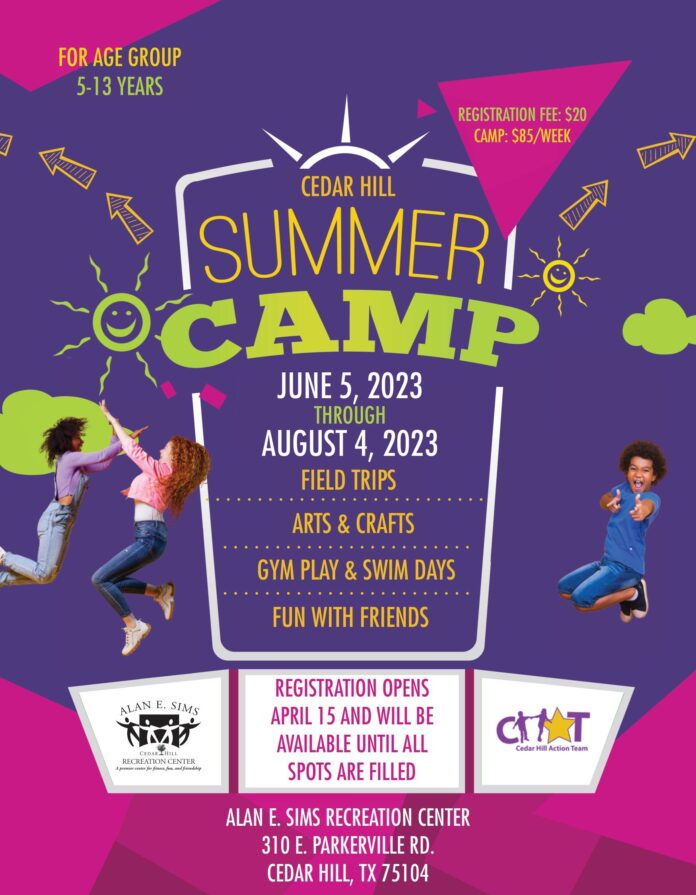 If you're wondering how to keep the kids busy this summer, while also finding educational activities, we have some summer camps you might want to check out. From coding to kayaking, or learning more about nature there's a camp for everyone.
2023 Camp Cedar Hill
Summer 2023
Jun 5, 2023 – Aug 4, 2023
Age At least 5 yrs but less than 14 yrs
Summer Camp
Description: Cedar Hill Parks & Recreation, Alan E. Sims Recreation Center, and Cedar Hill Action Team (CHAT), is excited to offer Camp Cedar Hill for the 2023 summer season. Children will partake in a wide variety of activities, gym games, arts & crafts, field trips, and much more this summer.
$20 Registration Fee (includes camp t-shirt)
$85/week (payment in full per week in order to enroll)
Optional ($15/week):
Before/After Care: 7:00 a.m. – 8:00 a.m. & 5:00 p.m. – 6:00 p.m
YOUTH SUMMIT IS BACK THIS SUMMER – JULY 18-20, 2023!
Youth Summit is a free summertime event for kids ages 10-15. Participants must live in Cedar Hill or attend school in Cedar Hill.
During the three-day event, participants will engage directly with officers and volunteers during a number of interactive sessions and field day.
Cedar Hill Police Department's Police and Community Team (PACT) is hosting the event.
WHEN: July 18-20 from 9am to 2pm each day
WHERE: Newman International Academy at 1114 W FM 1382, Cedar Hill, TX 75104
Lunch will be provided free all 3 days. PLEASE REGISTER TO ATTEND. SPACE IS LIMITED.
Visit http://cedarhilltx.com/2382/Youth-Summit to register.
For more information, please contact Sgt. Mike Adams at 972.291.5181 x2264 or michael.adams@cedarhilltx.com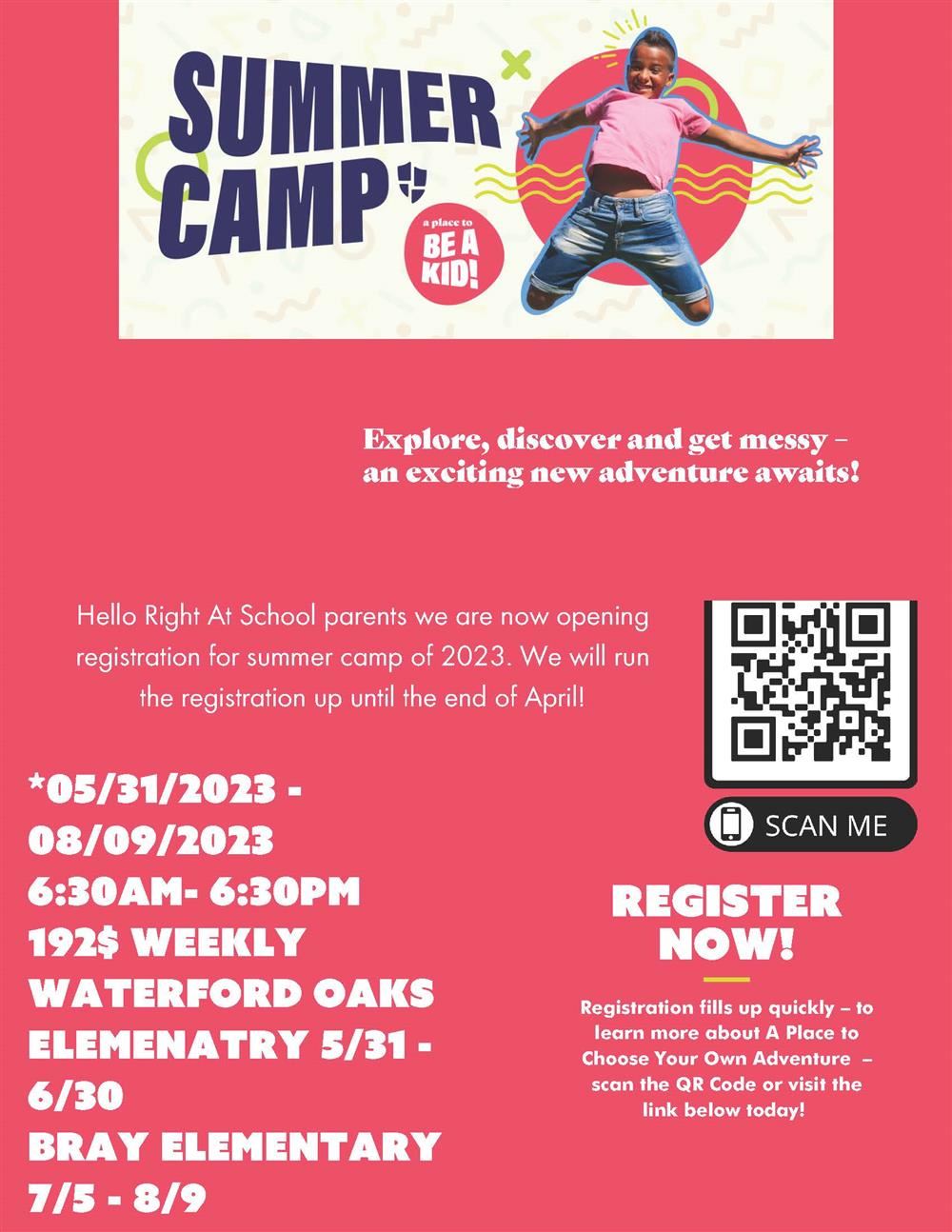 Summer Camp Registration is OPEN NOW!
We are listed to host Summer Camp this year from May 31 – Aug 9, minus June 19th, July 3-4 in observation of the holidays.
We have extended the hours to 630am – 630pm. We will host at Waterford Oaks from May 31- June 30 and move to Bray for the remaining days.
We ask that you drop off by 9:30am. If you can not drop off by that time, we ask that you give our camp managers advance notice, so we can make sure we staff accordingly.
We will have an activity calendar that will be coming out soon, we have a ton of hands-on activities, lots of time to learn and explore, on-site field trips as well as water days!
DeSoto Summer Camp-Registration info posted on May 1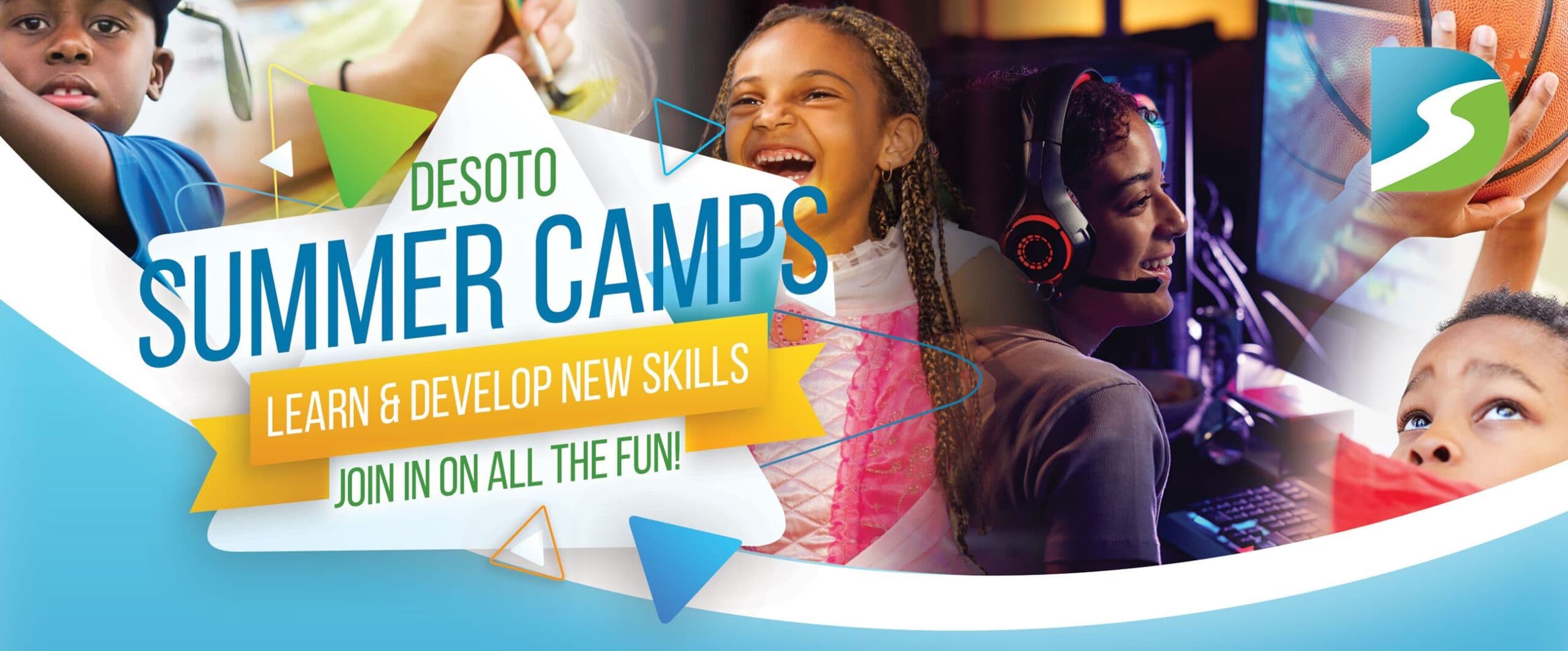 Camp registration information will be available on May 1.
Camp Anothen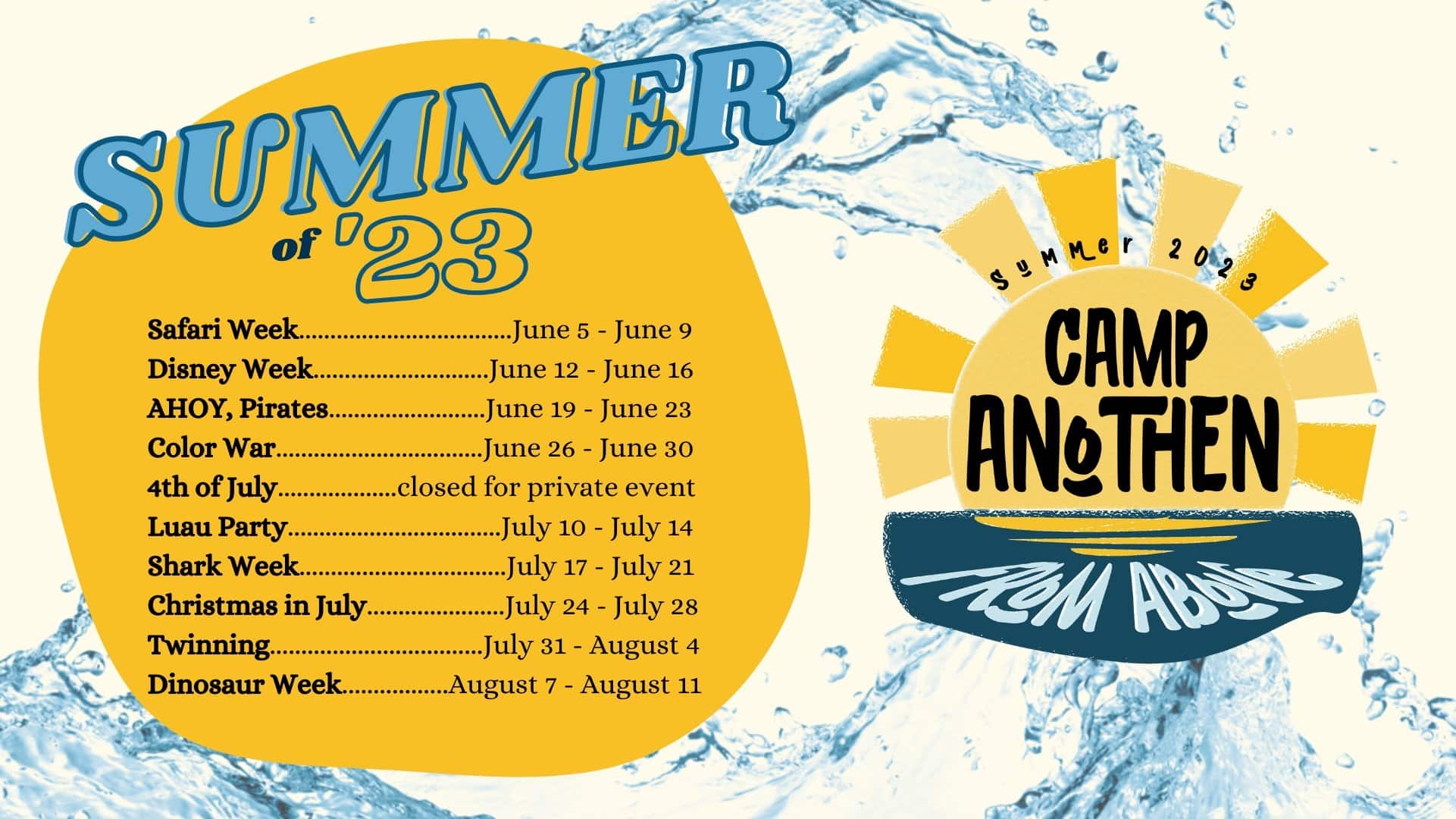 Camp Anothen is more than just a summer camp. It is also a place for outdoor learning and a nature-based education experience! A Christian Summer Camp with programs for ages 3-5 years old, K-6th & 7th-9th Graders Kayak, Swim, Climb, Learn About the Gospel, Play Capture-the-Flag and spend your summer at Anothen! Go to campanothen.org and register your camper today!
CAMP DATES
Registration starts: April 15, 2023
Session I: June 5 – June 30
Session II: July 3 – July 28
Extended Camp: July 31 – August 11
$87 Registration Fee
Includes T-Shirt
Registration Fee Is Non-Refundable
Early Bird 8-Week Camp Package $705
Early Bird special ends June 4, 2023
4-Week Session Package $356
Per-Week $99
Per-week rate does not qualify for discounts
Extended Camp $89 per week
Lancaster Recreation 2023 Kids Summer Camp ☀️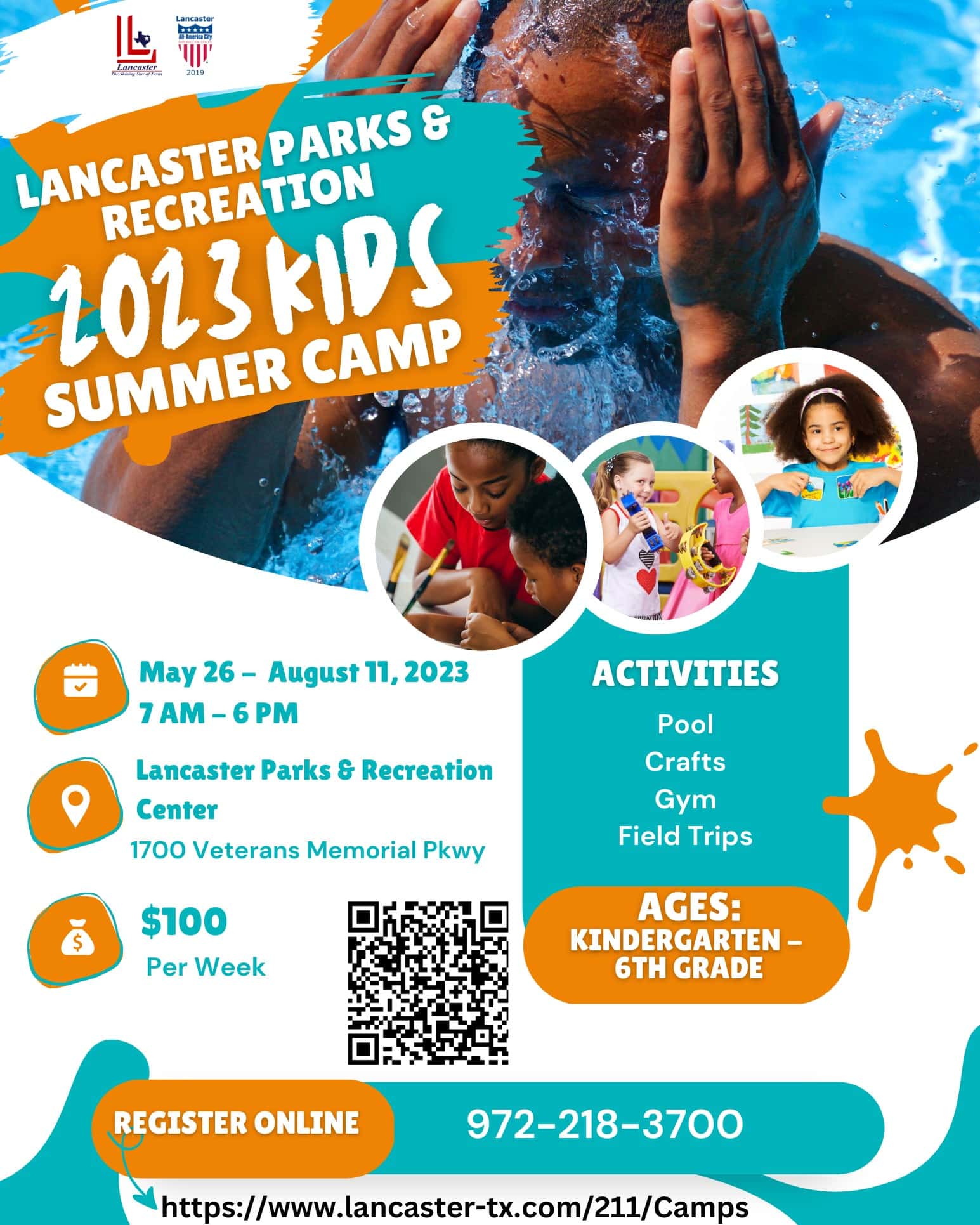 No matter what your child is into, or what your schedule allows, Lancaster Parks and Rec can give them a summer they'll never forget. 😎
Register today for a summer filled with lots of fun activities for your child like swimming, crafts, basketball, and even field trips! Camp begins May 26 – August 11, 2023, and lasts from 7AM-6PM.
For $100 a week, this summer camp offers many options to keep your child excited and engaged this summer! ☀️
Register online at www.lancaster-tx.com/211/Camps or call Parks and Rec at (972)-218-3700 for more information.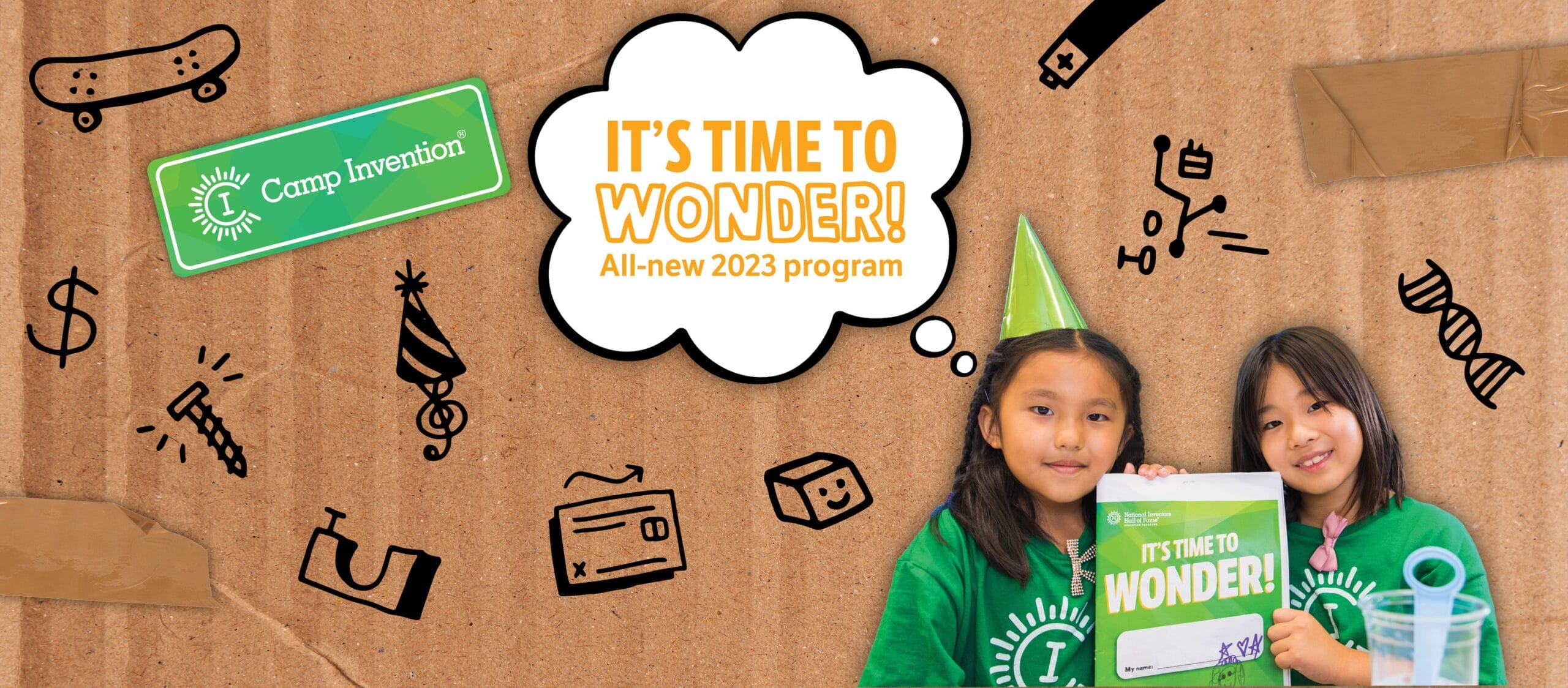 For children entering grades 1 – 6 (Mansfield ISD students ONLY)
Leader-in-Training spots for grades 7 – 9 may be available.
Price: $260
Location: 101 Pleasant Ridge Rd Mansfield, TX 76063
Program Dates: 6/12/2023 – 6/16/2023
Program Times: 8:30 AM – 3:00 PM
For children entering grades 1 – 6
Leader-in-Training spots for grades 7 – 9 may be available.
Price: $260
Location: 2000 Julian Feild St Mansfield, TX 76063
Program Dates: 6/12/2023 – 6/16/2023
Program Times: 8:30 AM – 3:00 PM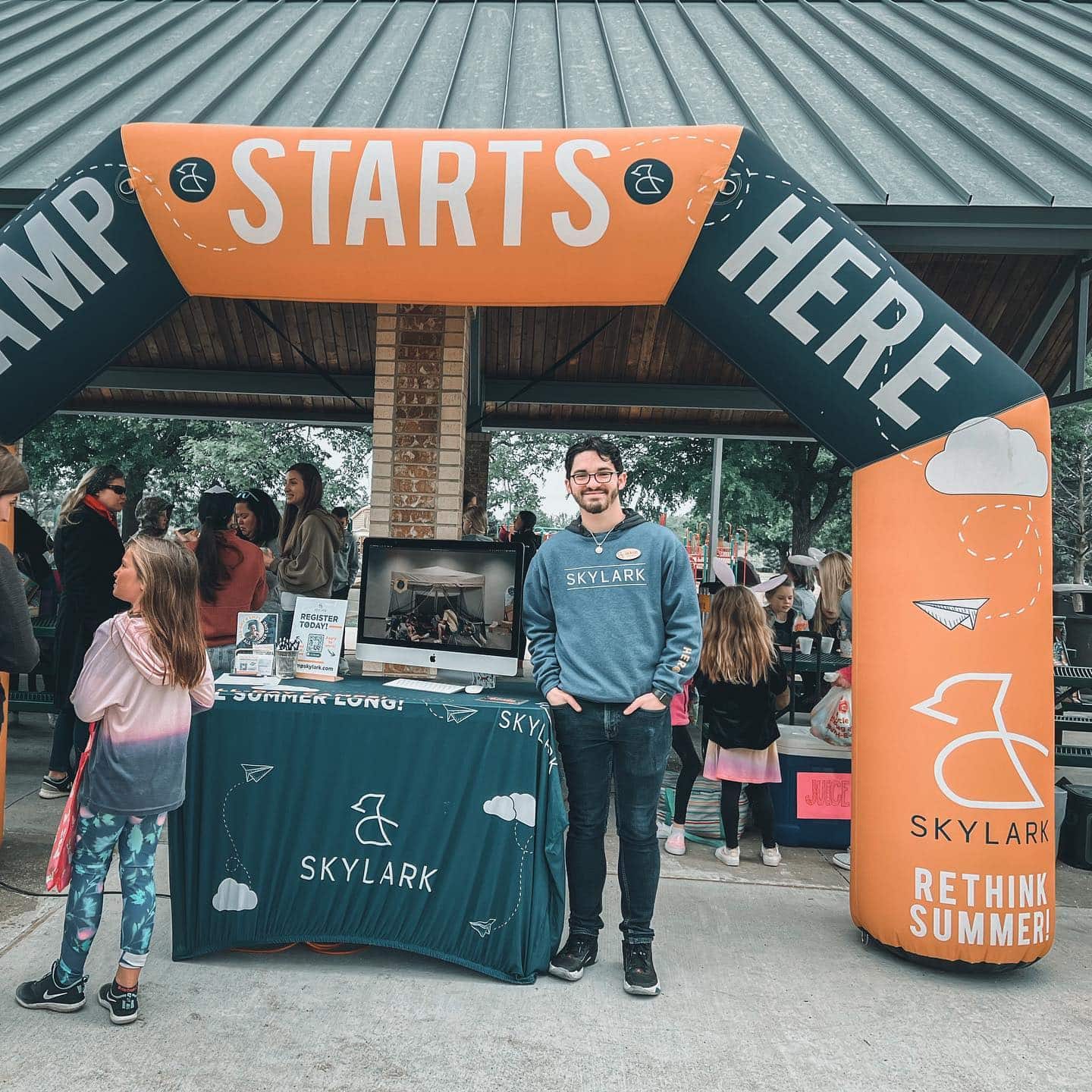 Skylark offers affordable summer camp programs for completed K – 5th graders. We're rethinking summer camp to include educational, experiential, and socially enriching fun in an accessible location for the working family!
2023 CAMP DATES
Week 1 // May 29 – Jun 2
Week 2 // Jun 5 – 9
Week 3 // Jun 12 – 16
Week 4 // Jun 19 – 23
Week 5 // Jun 26 – 30
Week 6 // Jul 3, 5 – 7*
Week 7 // Jul 10 – 14
Week 8 // Jul 17 – 21
Week 9 // Jul 24 – 28
Week 10 // Jul 31 – Aug 4
Week 11 // Aug 7 – 11
*(Closed Tues, July 4th)
May 30, 2023- August 11, 2023
Kids Zone Day Camp is an all-day camp for girls and boys ages 6-11Y. Daily activities include sports games, crafts, drawing classes, special snacks, local area park trips, swimming, special guests, ice skating, bowling, and many other fun activities to keep the kids active. Our trained Kids Zone counselors work to ensure that each child has a fun and rewarding camp experience.
Adventure Camp (7-12Y) – Jun 5-9
Oliver Nature Park
M-F 6-9 PM 06/05-06/09
Animal Science Camp (5-8Y) – Jul 10-14
Oliver Nature Park
M-F 9AM-12PM 07/10-07/14
Art in Nature Camp (12-16Y) – Jun 20-22
Oliver Nature Park
Tu-Th 6-9 PM 06/20-06/22
Growing Up Wild Camp (5-8Y) – Jul 17-21
Oliver Nature Park
M-F 9AM – 12PM 07/17-07/21
Herpetology Camp (7-12Y) – Jun 26-30
Oliver Nature Park
M-F 9AM-12PM 06/26-06/30
Nature's Artists Camp (5-8Y) – Jun 12-16
Oliver Nature Park
M-F 9AM-12PM 06/12-06/16
Science Camp (7-12Y) – Jul 24-28
Oliver Nature Park
M-F 9AM-12PM 07/24-07/28
Midlothian ISD-LaRue Miller Elementary School – Camp Invention: Wonder
For children entering grades K – 6
Leader-in-Training spots for grades 7 – 9 may be available.
Price: $260  
Location: 2800 Sudith Lane Midlothian, TX 76065
Program Dates:     6/19/2023 – 6/23/2023
Program Times:     8:00 AM – 2:30 PM
June 12-July 22, 2023
Each summer The Salvation Army Camp Hoblitzelle provides a residential camping experience for children ages 7-17 yrs. While at camp, kids have the opportunity to enjoy a fun and safe environment where they can learn independence, teamwork, and to build new friendships. In addition, they enjoy evening campfires, inspiring chapel services, swimming, outdoor adventures, organized recreational activities, and so much more. All of this while enjoying God's creation and learning about His presence in their lives!
Midlothian YMCA SCHOOL AGE DAY CAMP
(5 – 12 yrs)
2023 SAMPLE THEMES/TRIPS CALENDAR   2023 SAMPLE SCHEDULE   2023 SAMPLE ACTIVITY DESCRIPTIONS
Camp Horizon Location: Irvin Elementary | 600 S 5TH St, Midlothian, 76062
Camp Regular Care Rates:  $165.00 per week for YMCA Members | $185.00 for Non-Members
Camp Extended Care Rates: $205.00 per week for YMCA Members | $225.00 for Non-Members
Camp Registration Fees (non-refundable/non-transferable): $85
($85 registration fee waived during Super Sign-up weekend Friday, March 17th through Monday, March 20th)
Camp Hours of Operation – Regular Care: 7:30am to 5:30pm
Camp Hours of Operation – Extended Care: 7:00am to 6:00pm
Camp Dates: Camp will operate weekly Monday through Friday from 6/5/2023 to 7/28/2023.
Camp will be closed on Tuesday 7/4/2023
Camp Meals/Snacks:  Breakfast and Lunch along with a PM snack are provided at no additional cost!
YMCA Dallas serves free summer meals at select summer camp locations that meet specific at-risk/income guidelines established by the Texas Department of Agriculture and the USDA. These meals are at no cost to our families and are not reflected in the price of the weekly camper week. Campers can choose to partake, or they can bring their own nut-free lunch.
Dates: June 5 – Aug. 4
Time: 9:00 a.m. – 3:00 p.m., with an AfterCamp option until 5:00 p.m.
Cost: $285 per child / $255 for Dallas Zoo Members
Weeklong summer camps feature educational tours, games, creative projects, close-up animal encounters, and more. Campers will be grouped by grade level and led through the Zoo in small groups by Zoo Guides. Multiple themes offered! Campers should provide their own sack lunch and a refillable water bottle.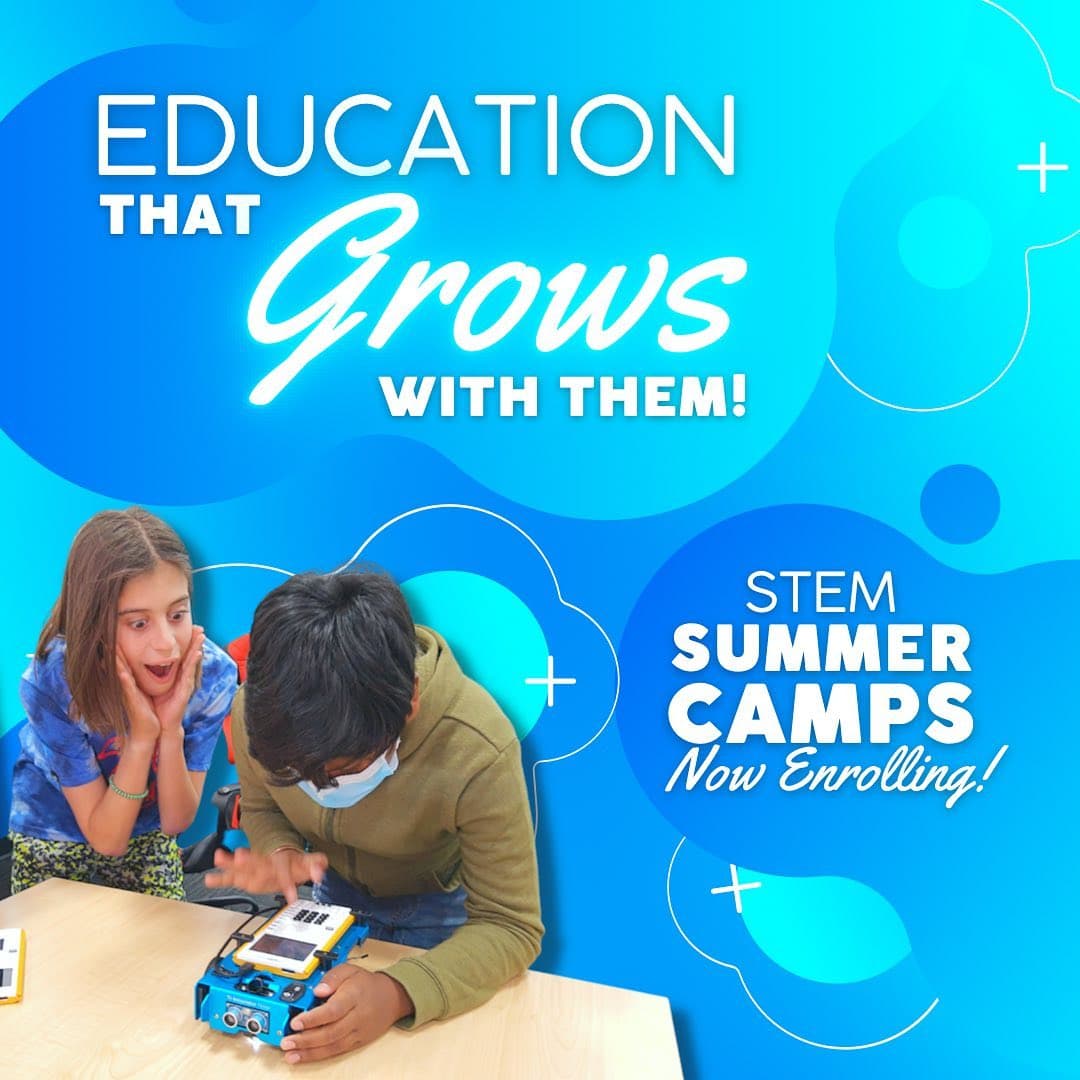 Southern Methodist University
Dallas, TX 75205
Our summer programs held at SMU strike the perfect balance between STEM skill development and summer fun, giving students a true taste of collegiate life at a prestigious university!
These camps entail a small, caring academic community in the heart of a vibrant international Sun Belt City. Consistently ranked in the top third of national universities in the guide America's Best Colleges, SMU enrolls more than 10,000 students from all 50 states and 100 foreign countries.