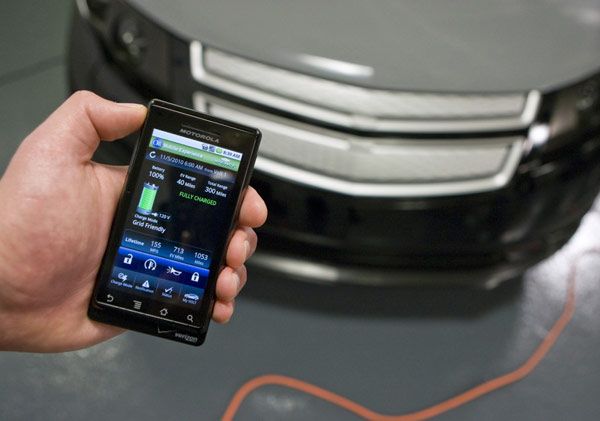 Are key fobs going the way of dinosaurs? Perhaps so. 2011 Chevrolet, Cadillac, Buick and GMC models are featuring brand specific smartphone apps that connect with OnStar technology. The gig is that owners can activate all of the functions available on a traditional vehicle key fob – remote start, horn and lights and door lock/unlock –from their smart phones.
Some examples of how this might work. Say that you just checked in at an airport and remembered that you forgot to lock your car. No problem. The mobile app technology allows you to log in, enter a custom PIN and send a remote lock signal to your vehicle.
Or you and the family are at a baseball game on a sweltering summer day. While taking that long hot walk through the parking lot, you can activate the air-conditioning with your iPhone (Droid or Blackberry) for cool wheels when you arrive.
In addition, the apps– along with OnStar—can provide diagnostic info including fuel tank level and range, remaining oil life, current and recommended tire pressure and lifetime average miles per gallon.
And if OnStar subscribers need assistance with something else, they can one-touch dial (on the smartphone) trained advisors available 24 hours a day, seven days a week.