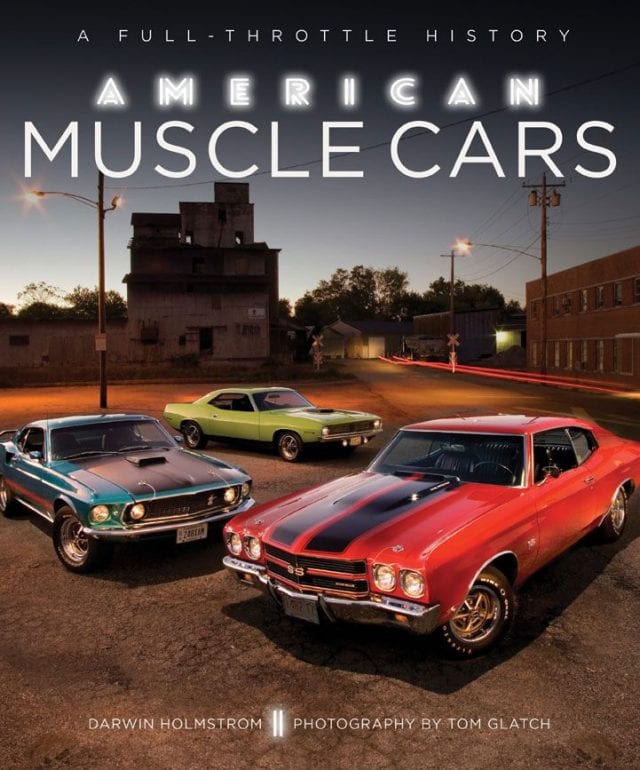 American Muscle Cars A Coffee Table Book For Enthusiasts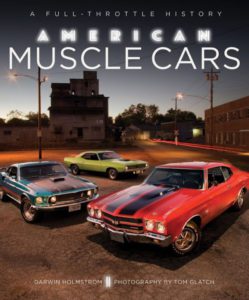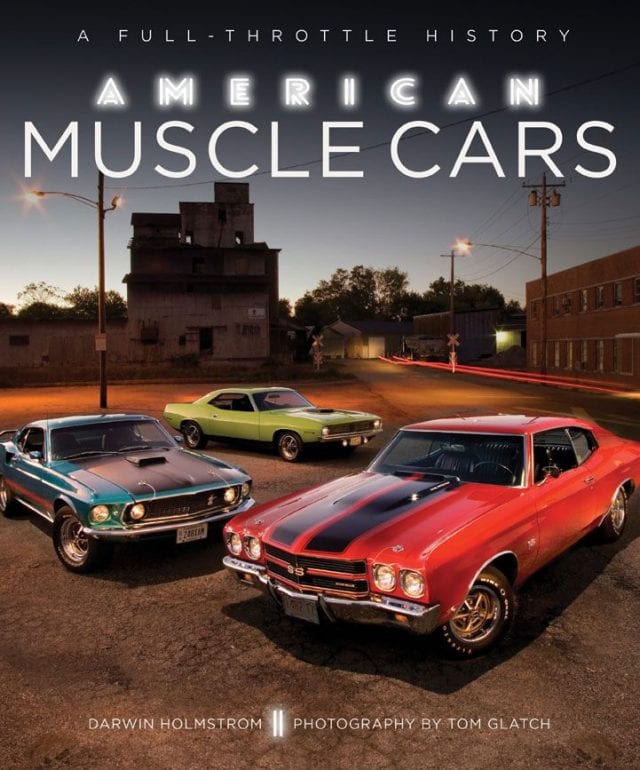 "American Muscle Cars, A Full-Throttle History" is a lavishly illustrated, passionately detailed book. Focused on America's love affair with muscle cars, the book was published by Motorbooks March 15. The author is Darwin Holmstrom, a lover of fast cars and motorcycles who's written or contributed to over 30 books. Tom Glatch, who has contributed to numerous books and magazines, took the stunning photographs.
The history starts in the 1960's, when the first muscle car driver experienced that rush. You know the feeling! It's the heart-pounding, teeth-chattering thrill that can only be found from driving a true muscle car faster than the law allows. The book starts with the development of V-8 engine technology in Detroit. With 75 million baby boomers entering the market, their need for speed was answered by the factory muscle car. These vehicles roared to life amidst the raucous "sex, drugs and rock 'n' roll" era to answer the need for speed. From street racing and the hot rod culture following WWII through the muscle cars now being made in Detroit, the book is a vivid history of American muscle cars.
Pontiac's chief engineer, John Z. DeLorean, and his team invented the classic muscle car. Engineers Bill Collins and Russ Gee bolted a 389 ci V-8 engine into a Tempest chassis. Their prototype for Pontiac's GTO changed the course of automotive history when it was unleashed on the 1964 market. Although a few earlier vehicles might rightly be called muscle cars (like the 1955 Chrysler C-300 or the 1957 Chevy), the GTO was the right car at the right time. The new U. S. highway system welcomed drivers to test their speed limits on 2 and 4-lane roads around the country.
Holmstrom says in the book the classic muscle car era ended in 1974, with Pontiac's Super Duty 455 Firebird. He says "…we have faster, better handling, more comfortable, safer cars. We have cars that can run through the quarter-mile 50 percent quicker than cars of the classic era…..These are wonderful cars, but they're not the same.
They don't raise their middle fingers in a rousing salute to authority the way real muscle cars do. Real muscle cars don't have 19 airbags. Real muscle cars don't have traction control. Real muscle cars don't even have power steering or air conditioning….Real muscle cars have big engines for people with big enough clackers to use them, and that's about it."
"American Muscle Cars" is a must-have for those of us who relish performance cars more than comfort. Or just like to remember when we did. The beautiful coffee table book has 260 color and 55 black and white photos interspersed with historic information. It's priced at $50, available at QuartoKnows.com or anywhere fine books are sold.