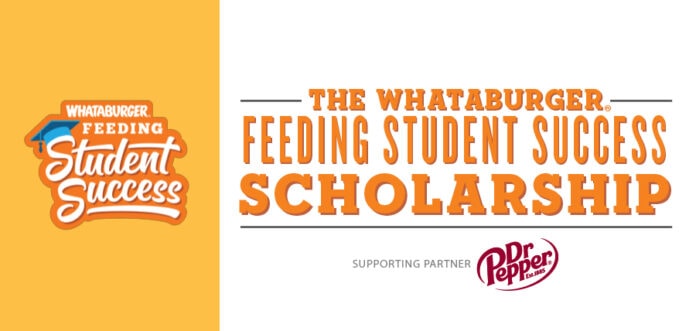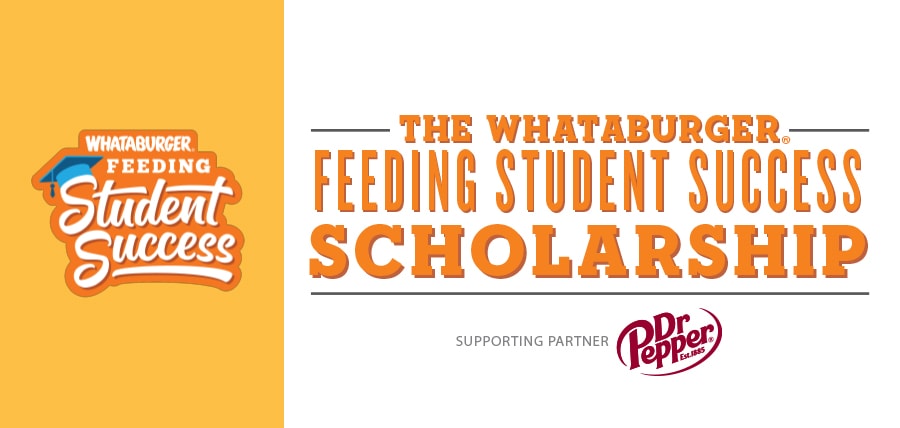 The Whataburger Feeding Student Success Scholarship deadline for the 2023-2024 academic year is fast approaching.
This scholarship is open to all students, employees or non-employees and can be used by students for tuition, fees, books, supplies, housing and applied at any college, university or not-for-profit vocational school.
Students can apply for the Whataburger Feeding Student Success Scholarship from Dec. 1, 2022, and Feb. 28, 2023.
Details for the 2023-2024 academic year scholarships include:
A total of $600,000 in scholarship funds are available to support historically underserved students achieving their dreams in college, university and not-for-profit vocational schools.
Funds comprised of $500,000 from Whataburger and $100,000 of support from Dr Pepper.
Awarded to 120 students across Whataburger's footprint.
Recipients will receive a non-renewable $5,000 scholarship that can be used for educational resources during the 2023-2024 academic school year.
The scholarship fund is part of Whataburger Feeding Student Success, the company's signature community program serving at the intersection of education and food insecurity.
"While aiming for their educational dreams, no student should ever have to worry about nourishment or the resources to succeed," said Whataburger Community Experience Manager, Allie Watters. "We know there can be challenges along the way. That's why through Whataburger Feeding Student Success, we're dedicated to helping students focus on their goals while giving them the best chance possible at a fulfilling future."
For more on eligibility and application information, please visit the scholarship application site.